Regé-Jean Page Teases The Character He Plays In The Dungeons & Dragons Movie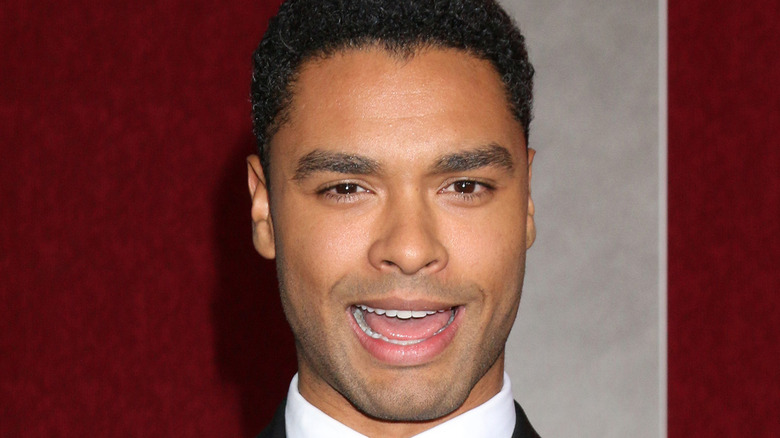 Shutterstock
Regé-Jean Page is having a great year. American audiences fell in love with the British star thanks to his starring role as Simon Bassett on Netflix's "Bridgerton," the Regency-era playboy who had everyone swooning (Seriously, just ask Leslie Jones). Season 2 is currently in development, but in the meantime, Page has two upcoming projects to make us excited.
As reported by Variety, Page is working on a $200 million Netflix thriller called "The Gray Man" alongside Ryan Gosling and Chris Evans. His other project is a movie adaptation of D&D, for which Page has already finished filming his scenes.
A movie based on the legendary tabletop roleplaying game has been in development for years, hopefully erasing the stink of the 2000 film starring Marlon Wayans and Jeremy Irons. It was originally scheduled for release on July 23, 2021, but the COVID-19 pandemic pushed the release date to May 27, 2022. So far, very few plot details about the movie have been made available. But in an interview with Variety, (where he's also on the cover), Page gave a hint about the character he'll be playing. 
It's unconfirmed, but it sounds like Page is playing a paladin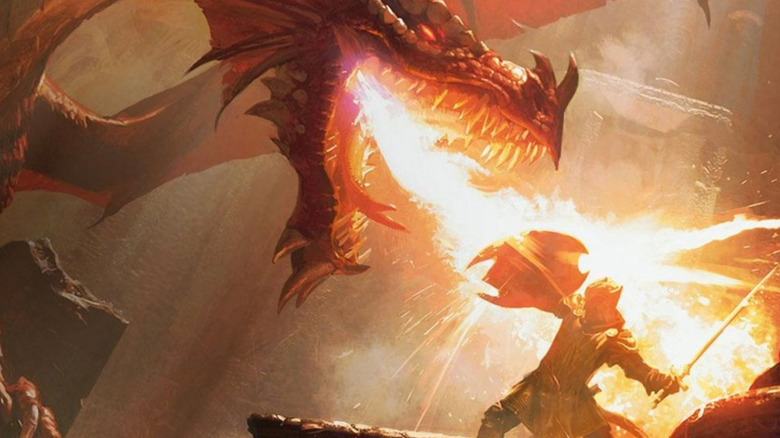 Hasbro/Wizards of the Coast
It's still early in the filming process for the "D&D" movie, so unfortunately, Page wasn't able to share too many specifics. However, he did seem to indicate that his character is a paladin — a holy warrior with spellcasting abilities and one of the classic D&D archetypes.
Page dropped this tidbit in the middle of describing his familiarity with RPGs. Here's the full quote in context: "I've listened to a couple of 'Dungeons and Dragons' podcasts in my time. I played a ton of JRPGs [Japanese role-playing games] and basically everything that's come out of it," he told Variety. "I played a ton of 'Diablo' as a teenager, so I'm used to the fact that I play a paladin — that's just what I do, and I know what that means, to a degree."
In terms of plot, Page was even more vague. However, he did note that the "D&D" movie will continue the recent trend of quality storytelling within genre movies, set by franchises like "The Avengers." Above all, Page said that the movie should be a "huge sigh of relief for 'Dungeons & Dragons' fans everywhere." Movies about gaming, especially video games, don't have the greatest reputation, so we're hoping Page's words ring true when "Dungeons and Dragons" appears in theaters.