Where Is Janine Mueller From My 600-Lb Life Now?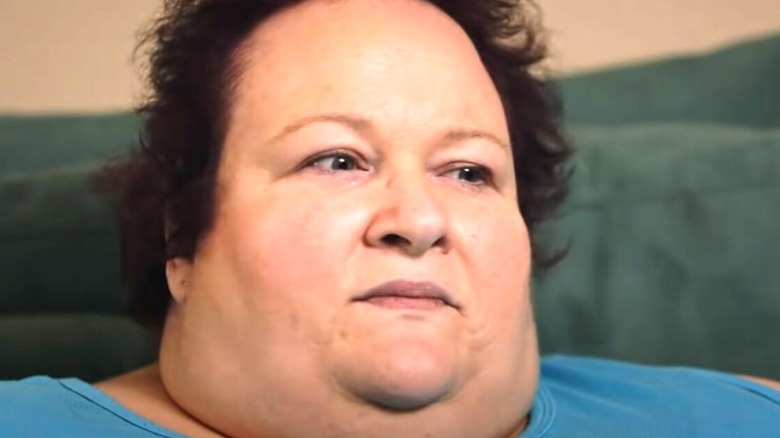 TLC
We first met Janine Mueller on Season 6 of "My 600-lb Life" back in 2018, and as Republic World reported, her enthusiasm, drive, and determination made her a fan favorite. First weighing at 678 pounds, she brought an unbreakable positive attitude to the show, despite her daily struggle with her weight. "When I wake up in the morning, my body hurts so much and the pain in my joints is so bad," she told the show's audiences via The Cinemaholic. "I hurt in ways that I never dreamed that I would."
Mueller is one of scores of morbidly obsese Americans who have turned to the TLC reality show across its nine seasons to date, seeking help to lose life-changing amounts of weight. Headed up by resident surgeon and weight loss specialist Dr Nowzaradan– dubbed Dr. Now for short by his candidates — the show submits its participants to a grueling diet and exercise regime. Often, the end goal is to drop enough pounds to qualify for safe weight loss surgery at Nowzaradan's clinic, hopefully setting the show's cast on the road to further progress.
As viewers may remember, Janine didn't lose enough weight while on the show to qualify for this surgery, despite shedding an impressive 122 pounds. On her final episode, the scale reads 566, but her journey was far from over. We did some digging to find out where she is now.
Janine came out successful but controversial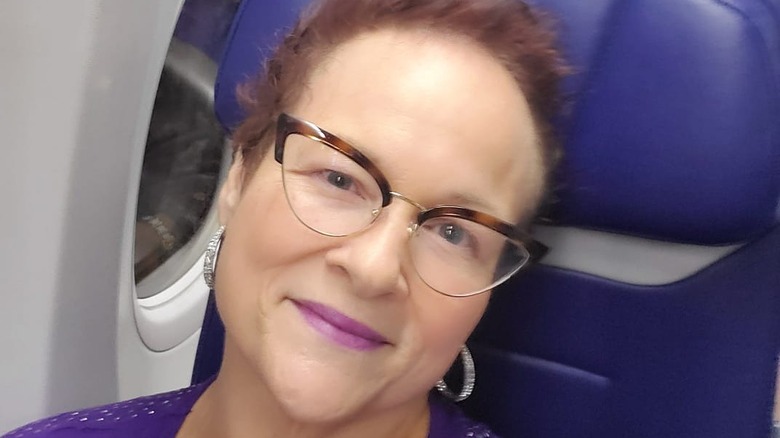 Facebook
Janine Mueller has proved to be one of the biggest success stories coming out of "My 600-lb Life," as reported by TV Shows Ace. In her "Where Are They Now" episode, it was revealed that Mueller was still making strides towards a lighter life, weighing in at 312 pounds by the end of the show. That's a staggering loss of more than half her original bodyweight, and it finally saw her approved for surgery.
However, there's been a little offscreen drama too. A post on Mueller's Facebook betrayed a hint of friction with TLC, stating that "the TV show may have edited out everything I ever said about God. But I am here to tell you I would have never gotten half this far had He not carried me through this difficult time", as archived by TV Shows Ace. This isn't the first time the "reality" credentials of the show have come under fire, and it looks like Mueller may have violated its infamously strict contract arrangements.
In excitement about her achievement, she accidentally revealed the result of her final weight on Facebook before her update episode aired, as reported by Starcasm. Speculation has suggested this could be the reason behind her disappearance from the show, having announced that she will not feature again. However, her permanent move from her native Washington to Houston — where Dr. Now's practice is located — suggests she's committed to continuing her slimming success off-camera.