Is This Lord Of The Rings Star Really Playing The Villain In The Toxic Avenger Reboot?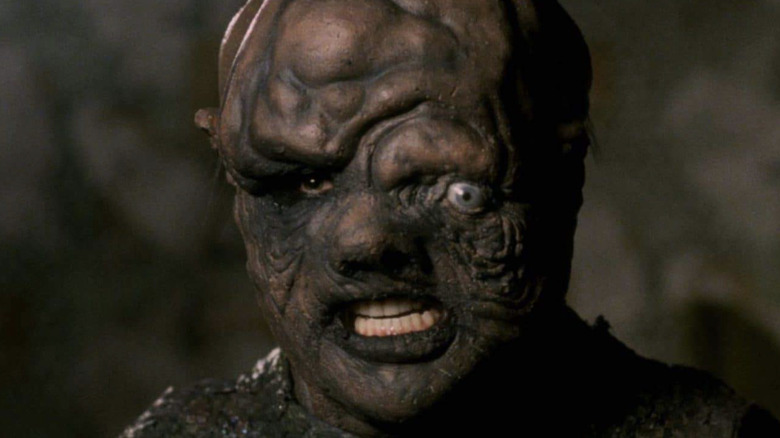 Troma Entertainment
A new rumor suggests that Legendary Pictures' "Toxic Avenger" reboot may have found its villain. The upcoming film is set to be written and directed by Macon Blair and promises to provide an updated take on the title character. The original film, which was released in 1984 by Troma Entertainment, was a darkly comic superhero film about a scrawny janitor who accidentally falls into a vat of toxic waste that physically deforms him, but also gives him super strength. The film was largely ignored when it initially debuted, but gradually began to be regarded as a cult classic following a successful run as a midnight movie at a movie theater in New York about a year after its original release.
The film's success as a midnight movie and cult classic resulted in the creation of not only three film sequels, but also a video game and a children's TV cartoon called "Toxic Crusaders." There was even a musical stage production of the film made in 2008. Now, nearly 30 years after the original film was released, development is progressing smoothly on a "Toxic Avenger" reboot. In fact, if one online report is to be believed, it's possible that the reboot may be close to casting one of its most important roles.
Elijah Wood is rumored to be the Toxic Avenger reboot's newest cast member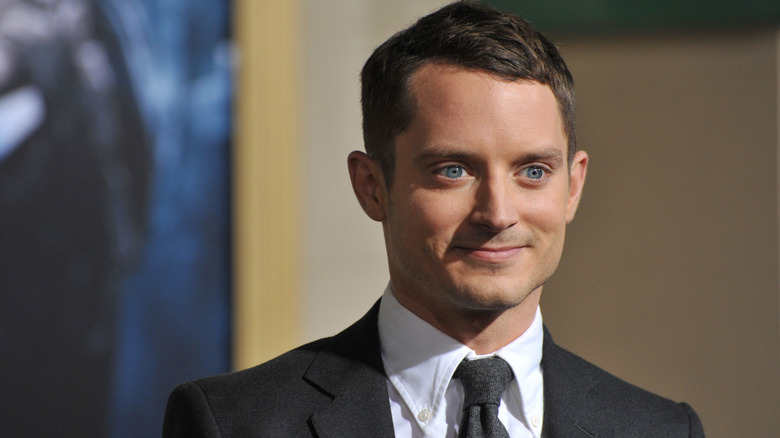 Shutterstock
The Illuminerdi is reporting that "Lord of the Rings" star Elijah Wood is in talks to play the villain in the "Toxic Avenger" reboot. The outlet claims that Wood will play a character named Bob Garbinger in the film, the nefarious head of a "shady company" called Garb X. The character apparently has "no regard for the well being of anyone but himself" and will set out "on a murderous spree to become as powerful" as the film's titular hero. While he's said to have strong standing amongst the town's public officials, The Illuminerdi reports that the character also lives in constant fear of the "underworld gang he's indebted to."
Now, since Wood's casting has yet to be verified by anyone involved in the reboot, this news should be treated solely as a rumor for the time being. For what it's worth, Wood does have a history with "Toxic Avenger" writer and director Macon Blair, after starring in Blair's 2018 crime dramedy, "I Don't Feel at Home in This World Anymore." However, that doesn't mean Wood is necessarily reuniting with the filmmaker for "The Toxic Avenger," so it's worth taking this rumor with a grain of salt until either he or someone attached to the film confirms his involvement.
If Wood is actually cast in the film, he'll be joining an ensemble that seems to be growing more and more impressive with every new name added to it. Peter Dinklage is set to lead the "Toxic Avenger" reboot as the title character, while Jacob Tremblay ("Room," "Wonder") and Taylour Paige ("Ma Rainey's Black Bottom," "Zola") are also attached to star in the project.