Macon Blair Tapped To Write, Direct Toxic Avenger Reboot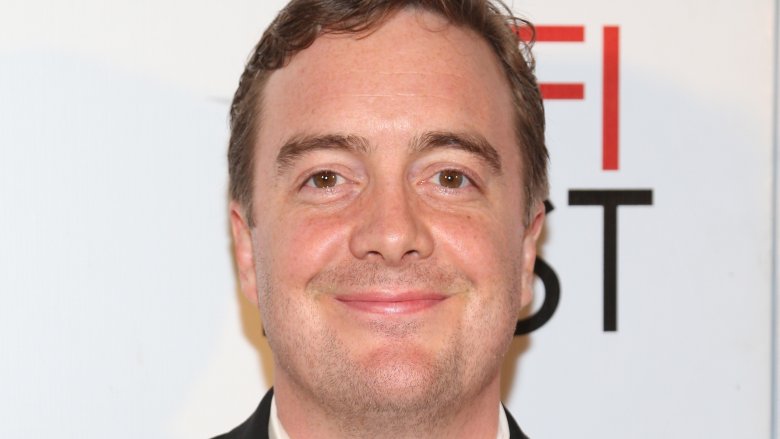 Getty Images
An iconic low-budget hero is getting an upgrade.
Actor/screenwriter/director and frequent Jeremy Saulnier collaborator Macon Blair has been hired to write and direct a modern update of The Toxic Avenger, the 1984 cult classic that put the infamous production house Troma Studios on the map. Variety was first to report the news.
In case you're not up on your staggeringly weird cult classics, The Toxic Avenger was a surprise hit for Troma, which had made a somewhat unscrupulous name for itself producing and/or distributing low-budget films with titles like Bloodsucking Freaks and Daddy's Deadly Darling. The flick, an in-house production, slowly gained momentum through word of mouth during its run on the New York City midnight movie circuit by virtue of its sheer oddity alone; the story of a nerdy weakling who gains immense size and strength after being pushed into a vat of toxic waste by bullies, it could accurately be described as a superhero splatter comedy, a bizarre mishmash which only a production house with nothing to lose would even think to attempt. It didn't take long for the film to gain cult classic status, and it eventually spawned no fewer than three sequels: 1989's The Toxic Avenger Part II, the same year's The Toxic Avenger Part III: The Last Temptation of Toxie (shot back-to-back with Part II), and 2000's Citizen Toxie: The Toxic Avenger IV.
The reboot has been kicking around for some time, as it was reported as far back as 2010 that prolific producer/director/writer Akiva Goldsman (who has recently filled all three roles on Star Trek: Discovery) had acquired the rights to produce a family-friendly, PG-13 iteration of Toxie, which in all honestly seems like a pretty bad idea. But the project slowly gained momentum, with none other than Arnold Schwarzenegger entering talks to portray the hero at one point (though he eventually passed in favor of Terminator: Genisys, in what amounted to a wash). In 2016, it was announced that Sausage Party co-director Conrad Vernon had come aboard the flick, indicating that producers had thought better of the whole PG-13 angle; somehow, Guillermo del Toro was even involved as a producer for this potential iteration, but it also fell through. 
Legendary Pictures acquired the rights to the property late last year, and according to Variety's report, the project was quickly shuffled to the top of its list of priorities. Lloyd Kaufman and Michael Herz, the legendary (no pun intended) founders of Troma Studios, are on board as producers.
The choice of Blair to preside over the project is an interesting one, to put it mildly. His association with Saulnier is one of the more unique in recent Hollywood history; he appeared as an actor in Saulnier's feature debut, 2007's Murder Party, and held down the lead role in the director's searing, masterful 2013 sophomore effort Blue Ruin. That same year, Blair penned the screenplay for an adaptation of the classic W.W. Jacobs short story The Monkey's Paw (from which fellow multi-hyphenate Jordan Peele's production company took its name), and in 2015 he reunited with Saulnier, taking on a key role in the director's hit thriller Green Room. 2017 saw Blair make his directorial debut with the well-received Netflix original feature I Don't Feel at Home in This World Anymore (which he also wrote), and the following year he once again re-teamed with Saulnier for another Netflix original, Hold the Dark; Blair penned the screenplay, and also appeared in a small role late in the film. 
As a writer, Blair's work tends toward blunt naturalism, often punctuated with bursts of sudden, shocking, and realistic violence, which indicates that his rendition of The Toxic Avenger may lean away from the comedic and toward the horrific. This would certainly be an unusual tack, and one which decidedly has not been attempted with the character before. Truth be told, we can't wait to see what approach a filmmaker of his stature takes to such a distinctly weird-ass property.
On a side note: while none of Troma's original productions have been successfully adapted into mainstream Hollywood features previously, the studio is at least partially responsible for giving us some undisputed titans of pop culture, in a roundabout way. In 1996, they picked up for distribution a bizarre musical comedy, made by a couple of college students on a shoestring budget; that feature was Cannibal! The Musical, and those students were Trey Parker and Matt Stone, whose animated series South Park debuted the following year and is still going strong today. Also of note: Troma's in-house feature Tromeo and Juliet, also released in 1996, was the first screenplay credited to James Gunn, who would eventually go on to write and direct the low-budget features Slither and Super. His work on these films somehow caught the eye of executives at Marvel Studios, who hired him to preside over the 2014 MCU entry Guardians of the Galaxy — and the rest, as they say, is history.
Now that Blair is in place, we can expect Legendary to put the pedal to the metal on The Toxic Avenger in earnest. We can hardly wait to see who lands the title role; our money is on Guardians' Dave Bautista (you heard it here first). We'll be on the lookout for more details, and fill you in as they become available.