How Much These Vintage Baseball Pins Went For On Pawn Stars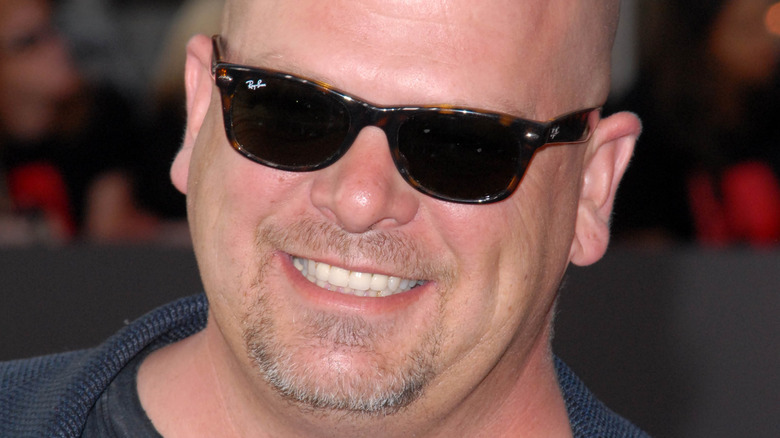 Shutterstock
"Pawn Stars" is one of those reality shows that always seemed destined for 10+ seasons. It has all the ingredients necessary for a successful reality show. There's the colorful cast of characters that currently includes Rick Harrison, his son Big Hoss, and Big Hoss' longtime friend Chumlee. Even the show's setting, The World Famous Gold & Silver Pawn Shop itself located on the iconic Vegas strip, is a kind of "character."
And then there's the merchandise. Every episode of "Pawn Stars" follows the same format but is still unpredictable because both fans and the employees have no idea what people are going to bring into the shop each week. The gang has appraised everything from movie memorabilia to ancient artifacts to O.J. Simpson's friend's actual Ford Bronco. There's always haggling over the price, and it makes for exciting TV.
As anyone with a baseball card collection knows, sports memorabilia is often thought to be much more valuable than it is. Here's what happened when one customer brought in a batch of vintage baseball pins.
Today's lesson: don't plan your retirement around your Babe Ruth merch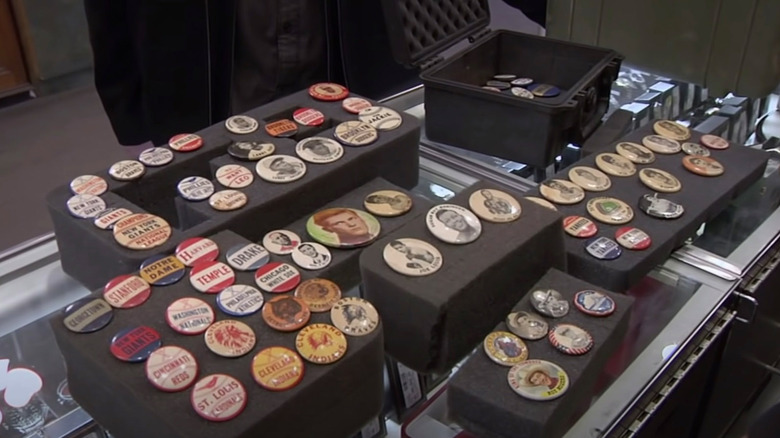 History
In an episode from Season 6 of "Pawn Stars," Rick and the Old Man considered a collection of baseball pins. It featured some of the best players from the 1930s and '40s, such as Babe Ruth. It also included pins supporting Jackie Robinson and other players who broke Major League Baseball's racial barrier in the late 1940s, as well as pins for relocated teams like the St. Louis Browns and the Boston Braves. Even Rick had to admit the collection was historic. 
The collection's owner, Mike, wanted a minimum of $1,500 for the collection. His initial ask was $7,500, which prompted Rick to bring in an appraiser. The appraiser was more impressed, noting the rarity of some of the pins, but also pointing out that they were in less than mint condition. His estimate was $2,500.
After some back and forth, Rick and Mike eventually settled on $1,500. Mike didn't get as much as he wanted, and Rick doubted that he could find a buyer. But overall, everyone walked away happy.