A Major MCU Villain Is In Talks To Join Michael B. Jordan's Creed 3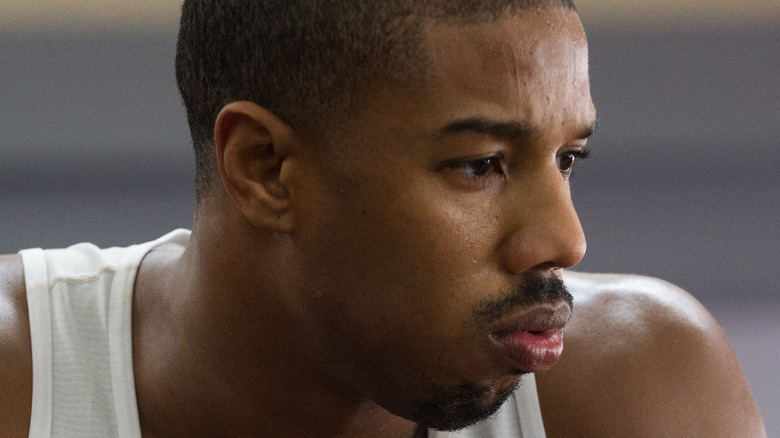 MGM/Annapurna Pictures
Head's up, "Creed"- and "Rocky"-universe fans around the globe: The film's getting closer to casting another member of its crew. With "Creed 3" gearing up for production, and several important cast members already set to return, there are still some important narrative gaps to be filled in. After all, for every single hero, there must be an opposing force, and the "Rocky" series is notable for its string of gray-hatted antagonists who manage to behave sympathetically, while also giving the protagonist something to strive against. According to recent reports, we may be getting closer to the big reveal of our next villain of the ring.
The actor in apparent negotiations to appear in "Creed 3" also has a very interesting part in an upcoming MCU film, though audiences are likely more familiar with him from his small screen work. Which MCU villain is in negotiations to play a major role in Creed 3? Here's a hint: You probably think of him as more of a hero than a heel, though that's about to change in a major way.
Jonathan Majors may be lacing up for Creed 3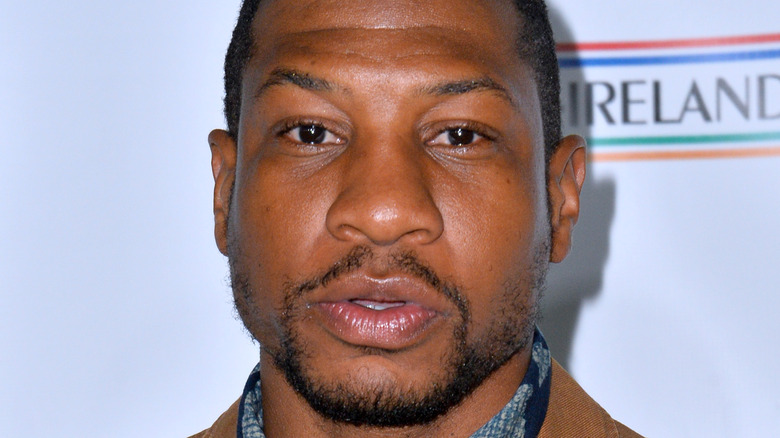 Shutterstock
According to Deadline, Jonathan Majors is in negotiations to play Creed's latest opponent and the film's antagonist in "Creed 3." Audiences will likely recall Majors' starring turn in HBO's "Lovecraft Country" as Atticus Freeman, and he's equally heroic role as David in "Da 5 Bloods." Majors has an even more exciting MCU role lying in wait, as well: He's apparently been cast as Kang the Conqueror in the forthcoming  "Ant-Man and the Wasp: Quantumania"
At least three of the film series' actors will be returning to the fold for "Creed 3."  Michael B. Jordan has signed to return as Adonis "Donnie" Creed (and will also direct the film); Tessa Thompson will return as Bianca Taylor, fiancée of Donnie and mother of his daughter Amara; and Phylicia Rashad will return as Donnie's stepmother, Mary Anne Creed. Keenan Coogler and Zach Baylin have scripted the film, base on an outline by previous "Creed" film director (and producer on all three films) Ryan Coogler. One notable cast member — Sylvester Stallone's Rocky Balboa – announced that he will not be participating in the third installment, making it the first "Rocky" film not to feature the Italian Stallion.
According to Variety, the film is set to be released on November 23, 2022.