The Hollywood Dramedy That Everyone's Binging On Netflix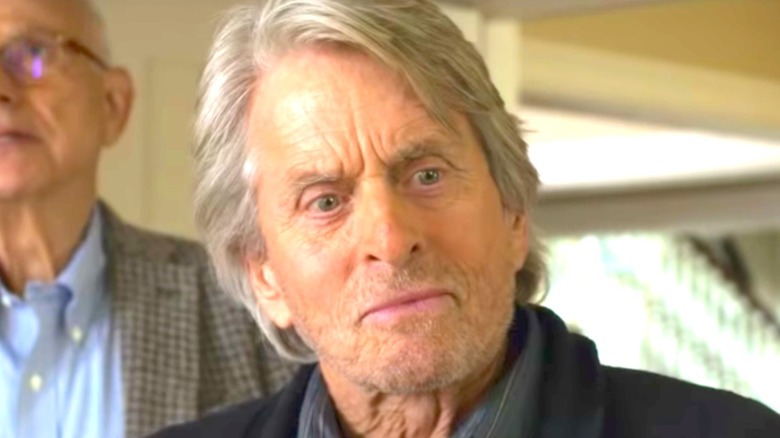 Netflix
When a television show casts two Academy Award-winning actors and pairs them with a producer who masterminded some of the biggest hit sitcoms of the last 20 years, it's hard not to have a hit on your hands.
Such is the case with the Netflix series, "The Kominsky Method." Premiering in 2018, the dramedy centers around Sandy Kominsky (Michael Douglas), a three times divorced acting coach and actor now in his 70s, who never made it as big as he wanted. His agent, Norman Newlander (Alan Arkin), is also his best friend who, after the death of his wife, questions why he's still alive.
It's an unexpected dark turn for the show's creator, Chuck Lorre, who created massive sitcoms like "The Big Bang Theory" and "Two and a Half Men." But viewers are continuing to watch the Netflix series this year in the midst of its third and final season. The show is a critical darling across many different types of audiences, so let's figure out why the show is so popular as it comes to a close.
The Kominsky Method is a big hit with critics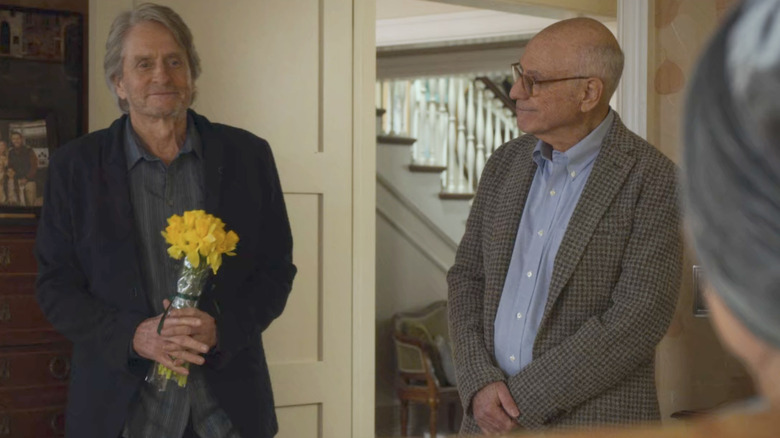 Netflix
Not only are viewers loving "The Kominsky Method," but critics have been praising the show as it airs its final season. Brian Lowry of CNN wrote that the final season "deals with friendship, grief and loss in ways that are alternately funny and touching and, overall, satisfying, yielding another strong showcase for Douglas." He added that it gets the "curtain call that it deserved." Daniel Hart from Ready Steady Cut favorably compared the show to "Gilmore Girls," writing, "Series like this make you want to sit at the table with the characters and enjoy the experience."
The series currently holds a stellar 90% critics rating on Rotten Tomatoes and average audience score of 82%. The accolades go beyond the critics, as the show has gone on to win two Golden Globes (Best Actor for Douglas and Best Musical/Comedy Series) and was nominated for six Emmys. Whether or not Douglas and the show will nab Emmys for the final season has yet to be seen, as the next ceremony is still a few months away. Even if the cast and crew aren't recognized for their work on the third season, it deserves a spot on your list if you've missed out on "The Kominsky Method" for the past couple of years.