The Breaking Bad Connection You Never Noticed On HIMYM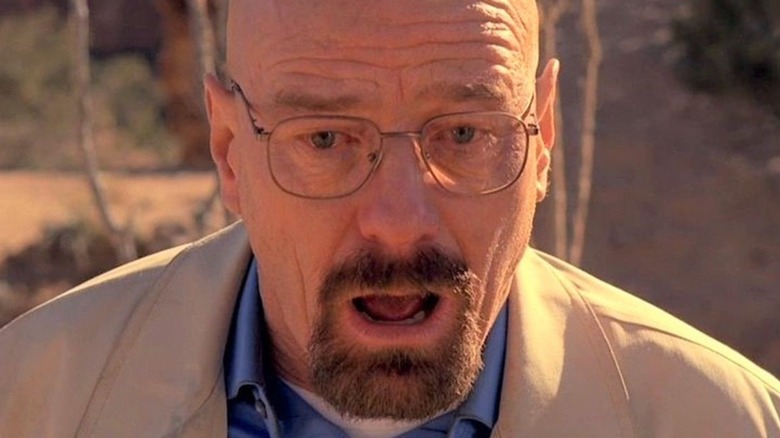 AMC
You wouldn't think a crime drama centered around a science teacher who transforms into a drug kingpin would have much in common with a sitcom about a father telling his kids all the stories that led to him meeting their mother. And for the most part, you'd be right.
But "Breaking Bad" and "How I Met Your Mother" overlap more than fans of the shows may realize. In addition to inspiring a "HIMYM" plot twist, "Breaking Bad" has had numerous connections to the sitcom, mainly through its versatile actors who made the switch from an iconic drama to a classic comedy.
Bryan Cranston, a veteran of sitcoms from his roles on shows like "Seinfeld" and "Malcolm in the Middle," changed from Walter White on "Breaking Bad" to Hammond Druthers, the arrogant bully of a boss at Ted's (Josh Radnor) architecture firm, on "HIMYM." Bob Odenkirk, who started out as a comedy writer and performer on shows like "Saturday Night Live" and "Mr. Show," switched from playing Saul Goodman on "Breaking Bad" to playing Arthur Hobbs, Marshall's (Jason Segel) boss, who is also awful to his employees.
There's another actor from "Breaking Bad" whose appearance on "HIMYM" might not have been so obvious, though, as he had a much smaller role and only a few lines.  
Matt L. Jones played Arthur the pizza guy on How I Met Your Mother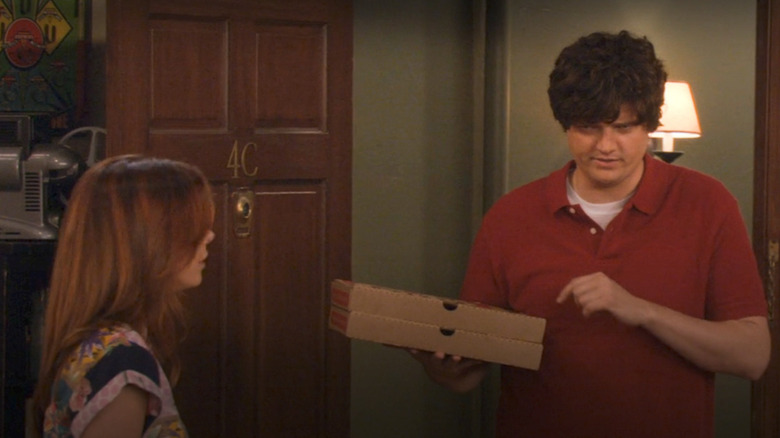 CBS
Matt L. Jones, who plays Jesse's meth dealer friend Brandon "Badger" Mayhew on "Breaking Bad," appeared in two episodes of "How I Met Your Mother" as Arthur the pizza delivery guy.
Jones appeared in two Season 5 episodes, the first titled "The Rough Patch" and the second "Zoo or False." In the latter episode, he shows up to deliver a pizza when Marshall surprises everyone with his declaration that he's not a fan of pizza. "Marshall, there's a cartoon of you on our coupons," Arthur says. Marshall knows the pizza guy so well that he knows his name, Arthur, and asks how his dad is doing.
It's no surprise that Jones would show up in a sitcom, as he provides some comic relief within the intense world of "Breaking Bad" and has had guest roles on comedies like "Reno 911!," "Community," and "The Office." In an interview with The AV Club, Jones said "The Office" added a "whole new character" for him after he had failed to land a part that went to Thomas Middleditch. He added, "It was insane, I was on the finale of 'The Office' and the finale of 'Breaking Bad' within like, a month, and I got to go to so many cool parties. Even being in the finale of 'The Office' I kept being like, 'Why am I here?' 'Why do you guys have me here?' I mean, I'm not gonna leave, but this is great."