The Lily Rabe Character That AHS Fans Like The Most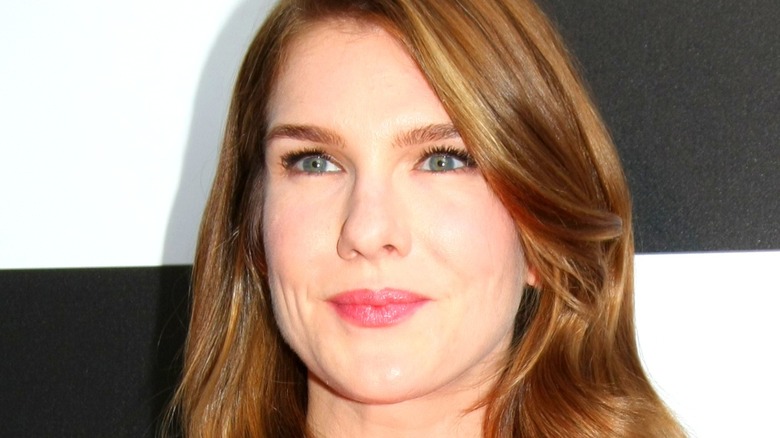 Shutterstock
"American Horror Story" fans just love Lily Rabe. She plays the victim just as well as she plays the villain, and she always takes a unique approach to her characters. The respected actress and amateur guitar player has had a variety of roles on "AHS" over the course of the show's ten years on air — appearing in each season except for "Cult" — and there have been more than a few standouts among those performances. From her heart-wrenching turn as Nora Montgomery in "Murder House" to her shocking transformation into Aileen Wuornos for "Hotel," Rabe's tenure on "AHS" has been so strong that it would be hard to determine her all-time best role from the series.
But if we had to rank them, which Lily Rabe character would top the list? Well, fans of "American Horror Story" took to Reddit, embracing democracy to answer the question once and for all. Here's what they decided.
Sister Mary Eunice narrowly takes the win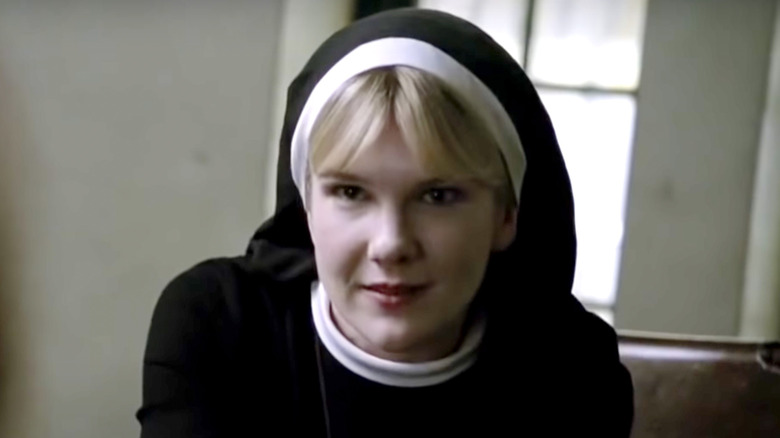 Netflix
In the Reddit poll, the 530 total votes for best Lily Rabe character were split up mainly between the top two fan favorites: Misty Day from "Coven" got 40% of the total votes with 212, but she was beaten out by Sister Mary Eunice Mckee from "Asylum," who earned 52% of the votes (276). Critics agree with the fans. For her role as Sister Mary Eunice, Rabe was nominated for Best Supporting Actress in a Movie or Miniseries at the 2013 Critics' Choice Awards.
While Rabe's performance as the sensitive-yet-powerful, Stevie-Nicks-loving witch Misty would warrant a brief return for "Apocalypse" (which left some fans wanting more), this character was ultimately no match for the innocent-turned-evil Sister Mary Eunice, who would also reappear in "Freak Show." The role of Sister Mary Eunice is an actor's dream — complex, contradictory, volatile — and paired with Lily Rabe's acting chops, it was destined for glory.