Virgin River Season 3 - What We Know So Far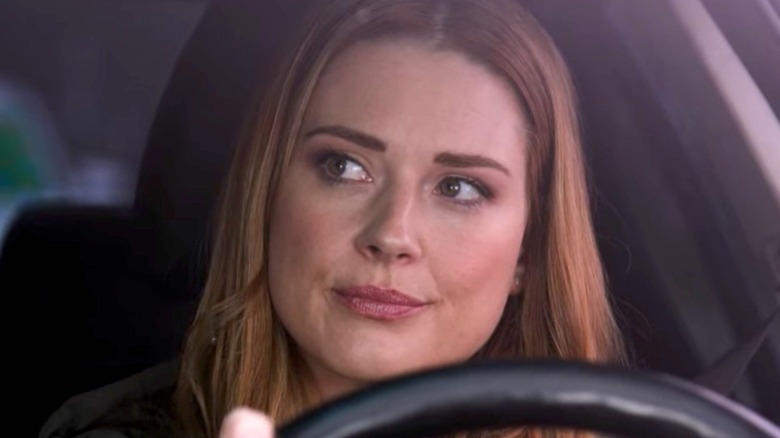 Netflix
On December 6, 2019, Netflix got another hit romantic drama series when they released the first season of "Virgin River." Based on the series of novels by Robyn Carr, the story follows Melinda "Mel" Monroe, played by Alexandra Breckenridge, a woman who moves to a small Northern California town called Virgin River to work as a midwife and nurse practitioner. Originally believing that the small town lifestyle will give her an escape from her problems and a new start, Mel quickly discovers that she will have to face her past before she can build a future in Virgin River.
Shortly after the first season premiered, Netflix renewed the series for Season 2, which came out on the streamer on November 27, 2020. Unsurprisingly, fans loved the new episodes, and soon after, Netflix also granted "Virgin River" a third season, which many people know is a rarity on the streaming platform these days. After the Season 2 finale left viewers' jaws on the floor with the episode's twists, turns, and cliffhangers, fans are eager for answers about the residents of Virgin River.
Thankfully, Season 3 of "Virgin River" is right around the corner, so let's look at what we know so far.
What is the release date for Virgin River Season 3?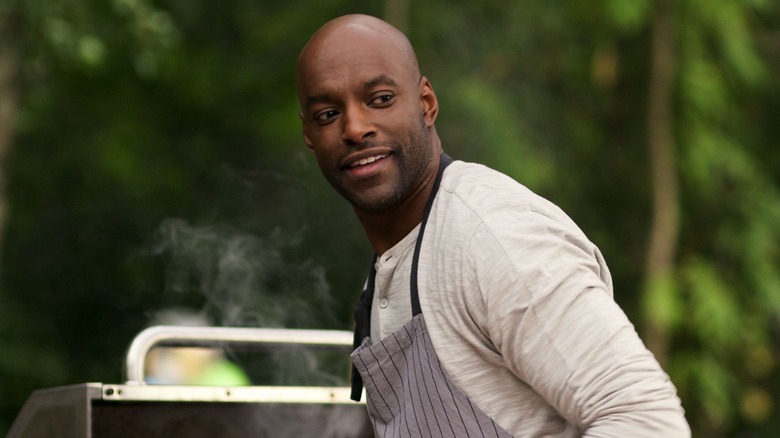 Netflix
Luckily for fans, Season 3 of "Virgin River" is arriving much faster than Season 2 did. While it was a whole year between Seasons 1 and 2, Netflix was able to get into production on Season 3 not long after finishing up Season 2. According to reports from What's on Netflix in July 2020, "Virgin River" Season 2 was originally slated to premiere last summer but was delayed for some reason. But along with that, it appeared that Netflix gave the team behind "Virgin River" the go-ahead to get started on the third season months before Season 2 premiered on the renewal was officially announced, with Season 3 possibly starting production last August. 
If this was true, than it's no surprise that the third season is coming out this summer. Netflix recently announced the release date for new episodes as July 9, 2021, only a month away (via Deadline). Like Seasons 1 and 2, Season 3 of "Virgin River" will have ten episodes, picking up right where the second season finale left off. Fans, mark your calendars, because Mel and all the other residents of Virgin River are coming back soon.
Who is in the cast of Season 3?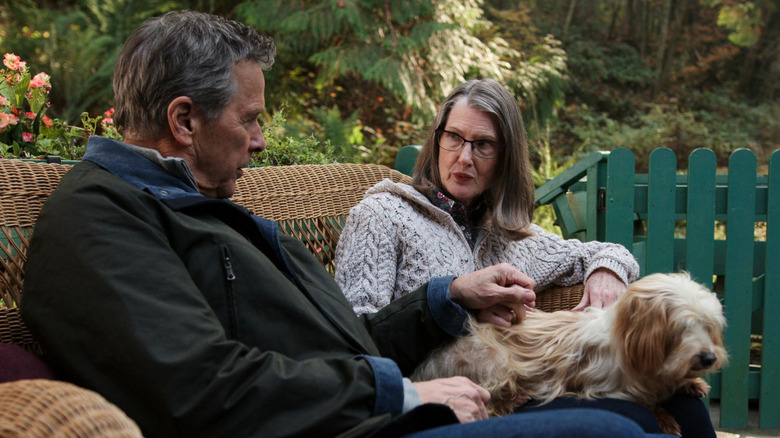 Netflix
Along with Brechenridge as Mel, the original cast of "Virgin River" includes Martin Henderson as Jack Sheridan, the owner of a local restaurant called Jack's Bar who finds a romantic connection with Mel, and Colin Lawrence as John "Preacher" Middleton, a close friend of Jack's from the Marines who works as the chef at his restaurant. Lauren Hammersley plays Charmaine Roberts, the woman dating Jack when Mel comes to town. She really wants to make her relationship with Jack work, but he has feelings for Mel, not her. Of course, it's not over until Charmaine is over, as she soon reveals that she's pregnant with Jack's child.
Alongside them are Annette O'Toole as the mayor of Virgin River, Hope McCrea, and Tim Matheson as Doc Mullins, the local physician and her husband. Hope is the main gossip in town, despite facing her own drama in her marriage. Although Hope and Doc have been married for a long time, they have been living apart for 20 years, ever since Doc cheated on Hope with Charmaine's mother. After Mel comes to town, Hope pushes Doc to sign divorce papers but later hesitates, and soon the two are rekindling their relationship. The supporting cast of "Virgin River" also includes Benjamin Hollingsworth as Dan Brady, Grayson Gurnsey as Ricky, Sarah Dugdale as Lizzie, and more.
What will happen in Virgin River Season 3?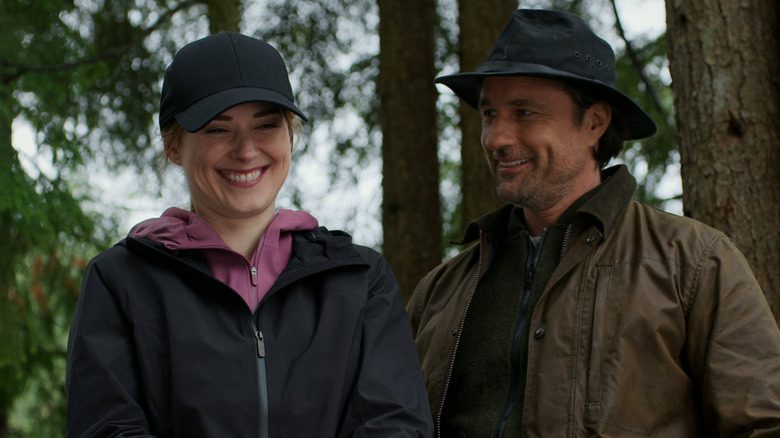 Netflix
With how Season 2 of "Virgin River" left off, fans are very excited to finally get new episodes. In the major cliffhanger of Season 2's finale, Mel comes to Jack's Bar looking for her boyfriend — who she only recently professed her love to — only to find him bleeding out on the floor from a gunshot wound. Possible suspects for the crime include Calvin (David Cubitt), a local drug dealer who Jack makes an enemy of in the second season, or possibly Dan, a young man back from the Marines who isn't readjusting well to civilian life. Dan falls in with Calvin and his men, creating tension between him and Jack. 
At the same time, another potentially life-altering event is happening between Hope and Doc. Even though they are still technically married and have been for a long time, the couple has only recently fallen back in love with one another. Doc gets a new ring and asks Hope to renew their vows, and she agrees. But a dark cloud might be on the horizon, as the finale hints that Doc has some bad news about his personal health to reveal to Hope. As for Preacher, the man now has a huge new responsibility in his life — a young boy named Christopher (Chase Petriw). The child is the son of a woman named Paige Lassiter (Lexa Doig), who leaves him with Preacher when she flees town after accidentally killing her abusive husband, a crime that Preacher helps cover up.
All this and more will be addressed in the upcoming third season of "Virgin River," which arrives on Netflix on July 9, 2021, so be sure to check it out.