The Heartfelt Romantic Drama Everyone's Loving On Netflix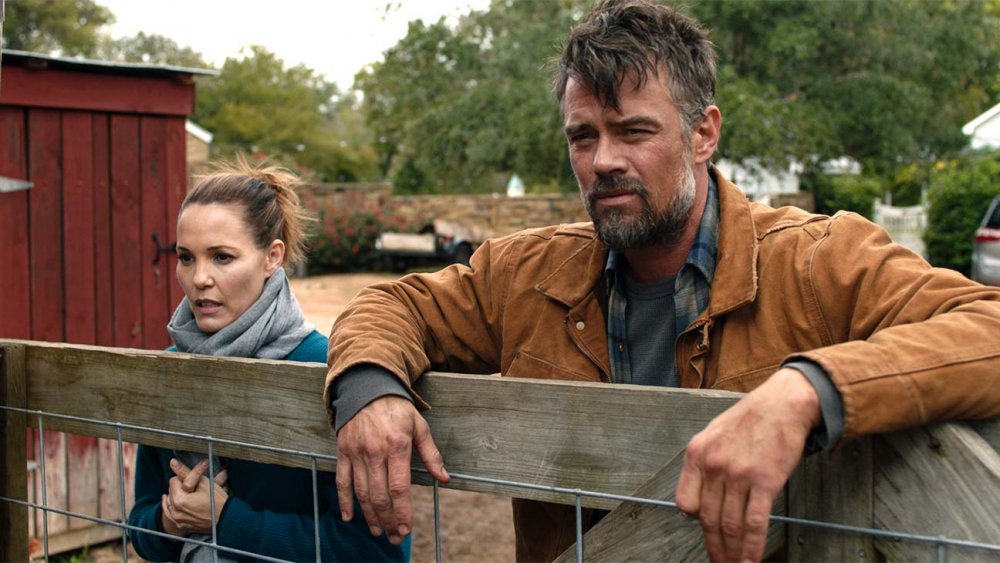 Quiver Distribution
Get ready to add a little romance to your summer.
Netflix viewers are currently getting all starry-eyed over The Lost Husband, an adaptation of Katherine Center's 2013 novel of the same name. The flick has rocketed straight to the number-one spot on the streamer's Top Ten list for movies in the U.S. 
The Lost Husband is the sophomore feature effort from writer-director Vicky Wight, following the 2013 drama effort The Volunteer. It stars Leslie Bibb (whom you may recognize as the Stark-antagonizing journalist Christine Everhart from Iron Man and Iron Man 2) as Libby, a single mother of two trying to piece her life back together after the death of her husband in a car accident. Co-starring is Josh Duhamel, who made a name for himself with his role as Leo du Pres on the long-running ABC soap All My Children before becoming a fixture on the big screen and on primetime TV. You may have caught him recently on the Veronica Mars revival, or in the acclaimed 2018 feature Love, Simon.
The flick also features young actors Roxton Garcia and Callie Hope Haverda as Libby's children, and the supporting cast is rounded out by Isiah Whitlock, Jr. (Da 5 Bloods), Nora Dunn (The Boss Baby: Back in Business), Herizen F. Guardiola (The Get Down), and Carly Pope (Arrow).
What's The Lost Husband about?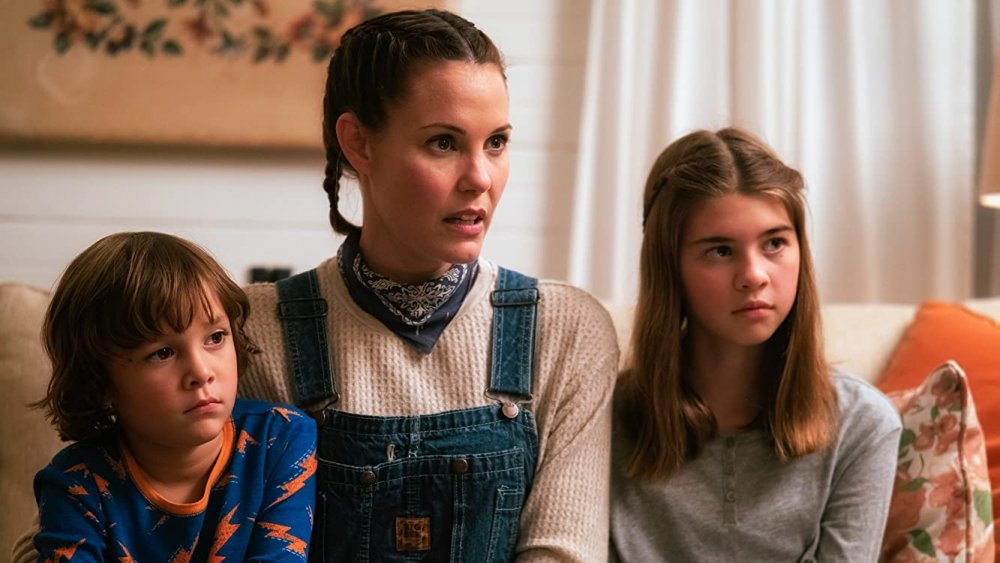 Quiver Distribution
The Lost Husband opens some time after the accident that claimed the life of Libby's husband Danny and left her daughter Abby with a limp. The grieving family moves in with Libby's mother Marsha (Sharon Lawrence), but it's not a good fit; dear old mom is extremely critical, lacking in sympathy for Libby, and of the opinion that Libby should simply buck up and move on from the loss of her kids' father. Needless to say, Libby soon finds herself wishing she could be literally anywhere else — and an opportunity presents itself when her Aunt Jean (Dunn) invites her to bring the kids down to stay on her goat farm in the heart of Texas.
The family finds life on the farm to be a lot of hard work, but they begin to settle into a routine — and also to bond with James (Duhamel), the farm's manager. James develops a rapport with Libby's son Tank, and teaches Abby a few martial arts moves to help her deal with bullies at school. The trio also strike up friendships with Jean's boyfriend Russ (Whitlock) and his granddaughter Sunshine (Guardiola), the latter of whom entices Libby into participating in a kind of seance to try to communicate with Danny in an old, abandoned house on the property. It doesn't exactly work, but it does result in Libby starting to edge toward a sense of closure over her husband's death.
It soon becomes apparent that James is nursing a broken heart of his own, and that Jean is harboring a secret that will upend everything Libby thought she knew about her family. All the while, the sparks fly between Libby and James — sparks that might become a flame, if they can only put to rest the ghosts of their respective pasts.
Why have you never heard of The Lost Husband?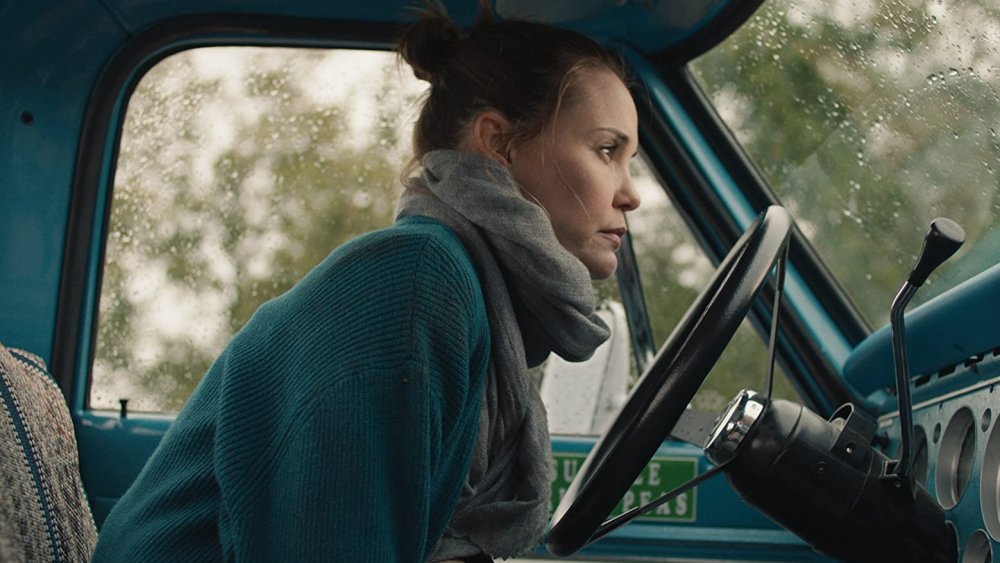 Quiver Distribution
The Lost Husband is one of seemingly about a million flicks crowding video-on-demand platforms in this, the year of nationwide theater closures and overworked living room furniture. The film was picked up for stateside distribution by Quiver Distribution, which was founded just last year by a pair of former executives at Phase 4 Films and Lionsgate; the company specializes in seeking out emerging digital platforms to bring "star-driven films" to a wide cross-section of audiences.
Quiver Distribution's features have thus far largely been released quietly to VOD with little fanfare, and The Lost Husband is no exception. It dropped on digital outlets in April 2020 with no advertising campaign to speak of, failing to make much of a splash until it was shuffled onto Netflix. Its sudden emergence as the streamer's top feature selection in the U.S. would be a bit surprising during any other year — but this is 2020, and as the COVID-19 pandemic drags on, homebound audiences are constantly on the lookout for new movies to keep them entertained. 
Similarly unheralded selections have been racing up the Top Ten chart all year long, and The Lost Husband deserves the spotlight; it's a smartly written, well-acted flick that will definitely give you the warm fuzzies, and we could all use more of those at the moment.