The Devastating Death Of Love Boat Star Gavin MacLeod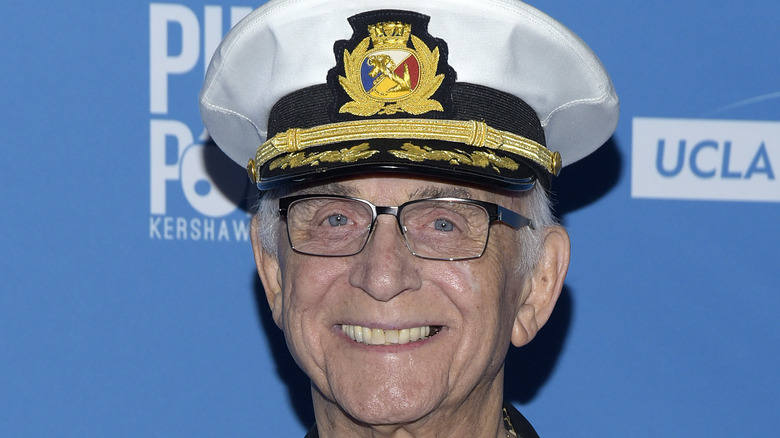 Michael Tullberg/Getty Images
Tragedy has struck in Hollywood again as another television luminary has passed away. Gavin MacLeod, star of shows like "The Love Boat" and "The Mary Tyler Moore Show," passed away at the age of 90. Macleod died in the early hours of the morning of May 29, and his nephew, Mark See, confirmed his death to Variety. A cause of death was not given, but MacLeod had been having health issues for the past few months.
Per Variety, MacLeod was born on February 28, 1931, in New York state in a town called Mount Kisco, located in Westchester County. His birth name was Allan George See, and he got his middle name from his father, George See. With his father, his mother Margaret, and a younger sibling, Allan George See grew up in Pleasantville, New York, staying there after the death of his father in 1945. He eventually went to Ithaca College in New York to study acting, graduating in 1952.
Allan served in the U.S. Air Force before moving to New York City to pursue his acting career. While he was there, he adopted the stage name of Gavin MacLeod, pulling from a character on the TV show "Climax" and the name of his drama coach at Ithaca College. He subsequently spoke about how he felt his name was an obstacle to his career, leading to this decision.
MacLeod's career was gathering steam even before The Mary Tyler Moore Show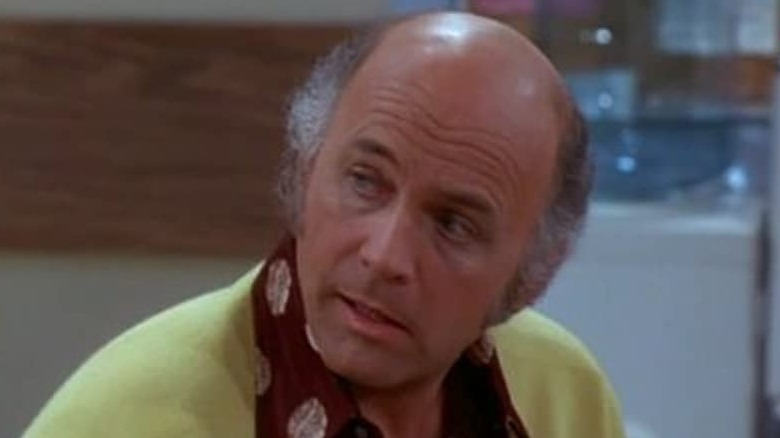 CBS
MacLeod's acting career started in earnest in 1957, when he was 26. He appeared in guest roles on a number of TV shows and movies, including "Operation Petticoat," which starred Cary Grant and Tony Curtis, "The Party," which starred Peter Sellers, and "The Dick Van Dyke Show," which was the first time he worked with Mary Tyler Moore, though not the last. He also showed up on famous series such as "Perry Mason," "Hawaii Five-O," "The Man From U.N.C.L.E.," "Hogan's Heroes," and "The Andy Griffith Show" throughout the '60s.
In 1962, MacLeod landed his first regular series role on "McHale's Navy" as Joseph Haines, better known as Happy. The show was a sitcom in which MacLeod starred alongside Ernest Borgnine. He appeared in two seasons of the show and reprised the role for the two feature films that emerged from the series, "McHale's Navy" in 1964 and "McHale's Navy Joins the Air Force" in 1965.
In 1970, MacLeod found the first of two iconic roles of his career, joining "The Mary Tyler Moore Show" alongside cast members Mary Tyler Moore, Ed Asner, Valerie Harper, Cloris Leachman, and Betty White, the latter of whom joined the show in Season 4. MacLeod played Murray Slaughter, the hapless head writer of the Six O'Clock News who was frequently frustrated by news anchor Ted Knight and became a good friend to lead character Mary over the course of the series. As Murray Slaughter, MacLeod appeared in all 7 seasons of the show, even reprising the character for one episode of the spinoff series "Rhoda." MacLeod also received two Golden Globe nominations for Best Supporting Actor for his work on the show.
MacLeod went from writing the news to captaining a ship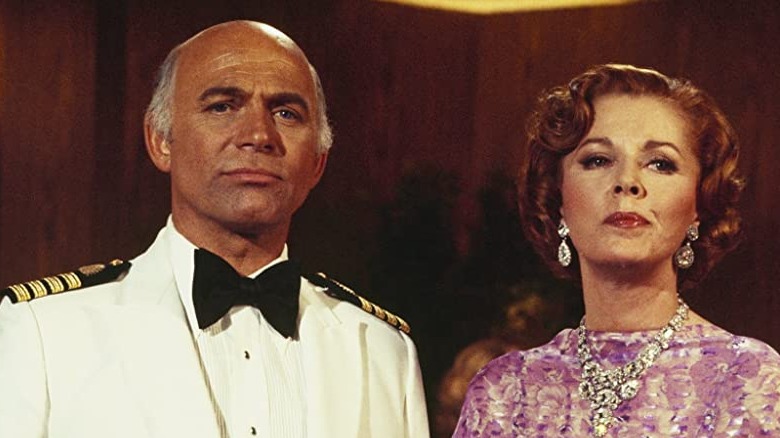 ABC
MacLeod didn't rest on his laurels when "The Mary Tyler Moore Show" ended in 1977, immediately jumping over to the romantic comedy series "The Love Boat," whose pilot aired later in the same year. The show followed a luxury cruise ship called the MS Pacific Princess. Produced by legendary television producer Aaron Spelling, "The Love Boat" saw MacLeod playing the ship's captain, Merrill Stubing. MacLeod appeared in every episode of the TV series, as well as three made-for-TV movies that were developed after the show's run came to a close. He was one of only three cast members to do so, alongside, Bernie Kopell and Ted Lange. The role also garnered MacLeod three additional Golden Globe nominations for Best Actor in a TV series – Comedy or Musical.
MacLeod's acting career continued on after the show's end, and he appeared in guest roles on a number of modern shows as well, including "Oz," "The King of Queens," "That '70s Show," and "The Suite Life on Deck." His final television appearance was in 2014 on the series "The Comeback Kids." He also had four children and was married three times, twice to actress Patti Kendig, to whom he was married until his demise (Variety). Gavin MacLeod's presence in the television world will be truly missed.