Beetlejuice 2 - Will It Ever Happen?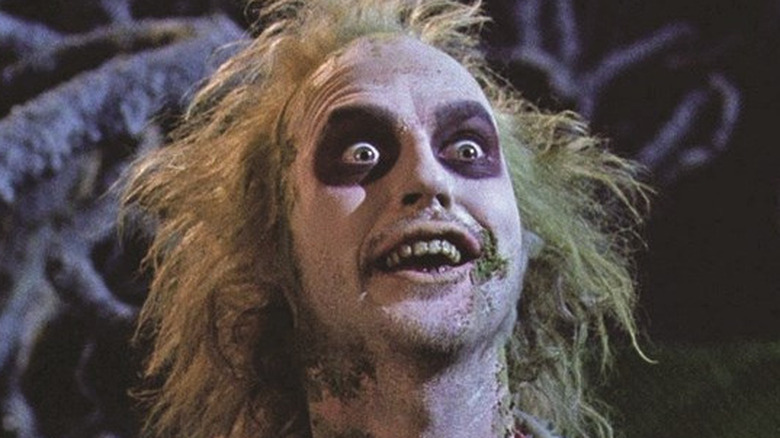 Warner Bros.
It's long been rumored, whispered about, and hoped for. "Beetlejuice 2" — a sequel to the 1988 Tim Burton horror-comedy hit — always seems to be on the tips of everyone's tongues when they interview Michael Keaton (who played the "ghost with the most" in the movie) or Burton himself. Winona Ryder even seemed to confirm that the movie might go into production as recently as 2015, according to USA Today. 
"I think I can confirm it," she said at the time. Deadline subsequently announced in 2017 that screenwriter Mike Vukadinovich had been hired to write a script.
But all news about the subject promptly went dormant. Burton's last reply when questioned about the viability of the project came in 2019, during the "Dumbo" press junket. "Nothing, nothing," he told a USA Today reporter when quizzed about progress on the sequel's development. When pressed about the possibility of the sequel occurring at all, he replied, "I don't know. I doubt it." 
Then, the door seemed to slam with an October 2020 statement from Warner Bros. — "The project isn't in active development." 
Let us take a moment to speculate. Should "Beetlejuice 2" be greenlit, when would it be released? Who would be in it? And what would the movie be about? Keep reading to find out what we know so far.
Whats the latest on Beetlejuice 2?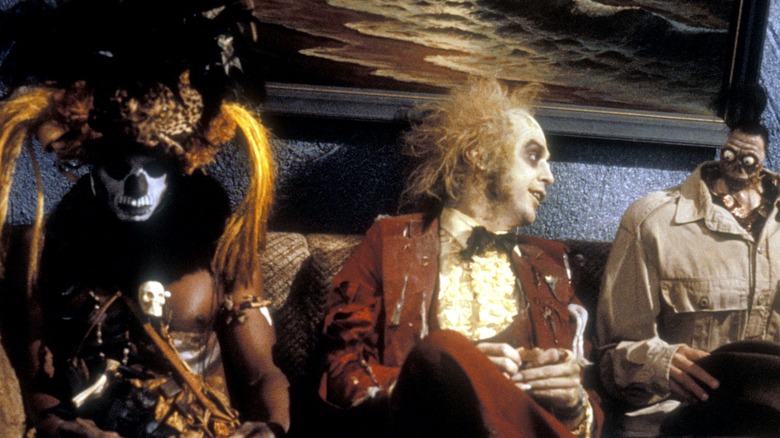 Warner Bros.
Since the movie hasn't been greenlit, we can't talk about its prospective plot. What can we talk about? Various "Beetlejuice" screenplays that almost made it to the big screen.
According to Screen Rant, Burton first attempted a sequel to the movie by bringing Beetlejuice to the beach in "Beetlejuice Goes Hawaiian." The plot feels very much something that might spring to life on "Beetlejuice: The Animated Series" — the Deetz family would move to Hawaii, where Charles Deetz (Jeffrey Jones) would attempt to build a resort. But the land selected for the project would be the burial site of an ancient Hawaiian Kāhuna. Beetlejuice would be called upon to save the day via a surfing contest, which he would win via magic. The film was set to parody popular '60s beach films — juxtaposing them against a totally inappropriate tonal counterpoint: German Expressionism.
After "Batman Returns" was greenlit, the project died. Not even Kevin Smith's valiant attempt at a rewrite could save it. Daniel Waters, who wrote the dark comedy "Heathers," was then hired to give the script another go, but his pass — which featured Beej haunting the Clinton White House — was shelved for good as well when Waters jumped over to "Batman Returns." Seth Grahame-Smith was subsequently hired to give the movie a go, but his script was also rejected.
According to an article in International Business Times, all of the first film's cast was willing to work on a sequel film at that time as long as Burton was brought back as a director. That would include Ryder, who portrayed Lydia Deetz; Alec Baldwin and Geena Davis, who portrayed the Maitlands; Keaton as Beetlejuice; and Catherine O'Hara as Lydia's mother, Delia. 
Sadly, two of the film's central players have died in the intervening years since "Beetlejuice." Sylvia Sidney, who played the straight-shooting Juno, passed away on July 1,1999 of esophageal cancer at the age of 88, according to The New York Times. And Glenn Shadix, who portrayed Otho, died on September 7, 2010 after hitting his head during a fall, according to AL.com. How a sequel movie would go about replacing a major character like Juno and Otho remains to be seen. 
The franchise continues to remain up in the air. "Beetlejuice 2" remains a blank canvas onto which some ambitious screenwriter may someday project their vision.