The Period Crime Drama Hidden Gem You Can Watch On HBO Max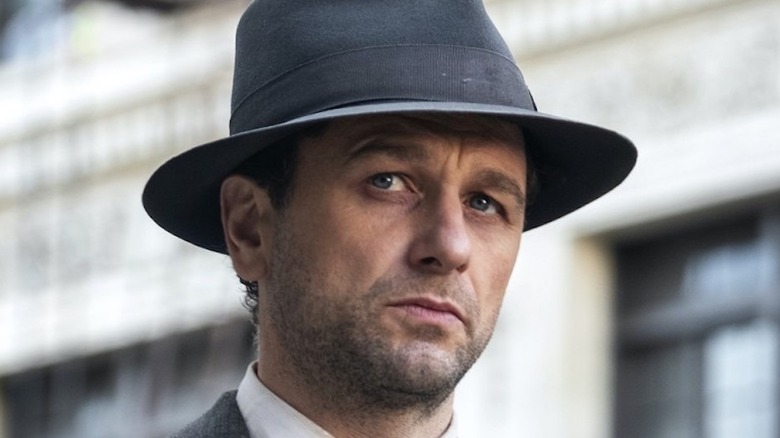 HBO
In case you hadn't noticed, HBO Max is making a major push for streaming dominance. Their current day-and-date release deal with Warner Bros. Pictures, and the "Friends" reunion show alone are undoubtedly driving subscriptions through the roof. The question becomes: what are all those new subscribers going to watch once they've devoured "A Quiet Place: Part II" and spent a little nostalgic downtime with their old pals from Central Perk? 
Fear not, because there's still loads of content on HBO Max worthy of your time and attention. New and classic films for every taste abound on the platform, but one of the biggest draws of HBO Max is that it grants you access to virtually the entire library of HBO Original programming. Yes, that means you'll be able to binge to your heart's content on some of the best original series to hit the airwaves in the past couple of decades, including "The Sopranos," "Curb Your Enthusiasm," "Game of Thrones," and "Succession."
It means you'll also be able to catch up with one of the cable titans slightly less heralded, but no less thrilling originals that you may have missed the first time around. And trust us that you'll want to add this white-knuckle period crime drama to your HBO Max queue immediately, because it may be one of the best series HBO has delivered to date.     
Perry Mason is a new, gritty origin story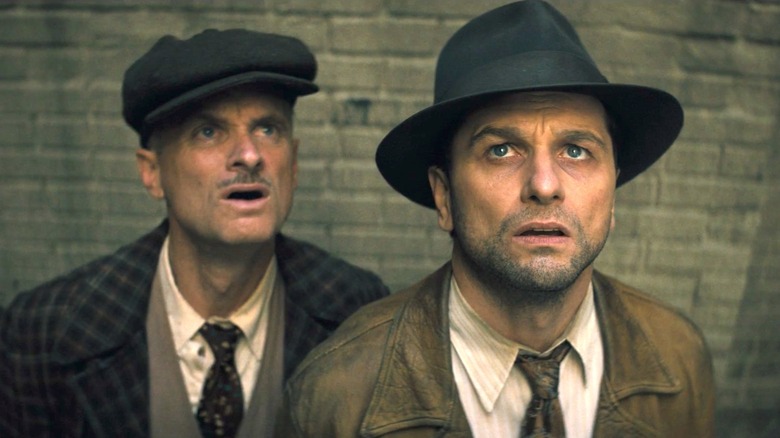 HBO
The series in question is none other than "Perry Mason." Yes, "Perry Mason" is based on the beloved character that fronted the network drama of the same name in the 1950s and '60s. But please understand the new HBO's series, which premiered to better than solid reviews in early 2020, is hardly your father's "Perry Mason."
In fact, it's about as far from that original series as you can imagine. Set in 1930s Los Angeles, "Perry Mason" finds America slowly digging itself out of the Great Depression. It also finds Perry Mason (a never better Matthew Rhys) struggling to make ends meat as a sleaze-peddling private investigator, drowning in booze and self-pity as he desperately tries to put himself back together in the wake of traumatic World War I experiences. Things begin to change for Perry when he's hired to investigate a horrifying child murder case that puts him on a collision course with crooked cops, religious zealots, career criminals, shifty politicians, and a handful of like-minded compatriots who'll do almost anything to see justice done.
Like we said, HBO's "Perry Mason" is a far cry from the sanitized network drama your parents and grandparents adored back in the day. It's also a beautifully detailed, unabashedly gritty thrill ride that finds Rhys working alongside the likes of Shea Whigham, Juliet Rylance, Chris Chalk, Tatiana Maslany, Lily Taylor, John Lithgow, and Stephen Root ... all of which makes "Perry Mason" about as must-see as a series can get.