The Matt LeBlanc Family Comedy Hidden Gem You Can Find On Netflix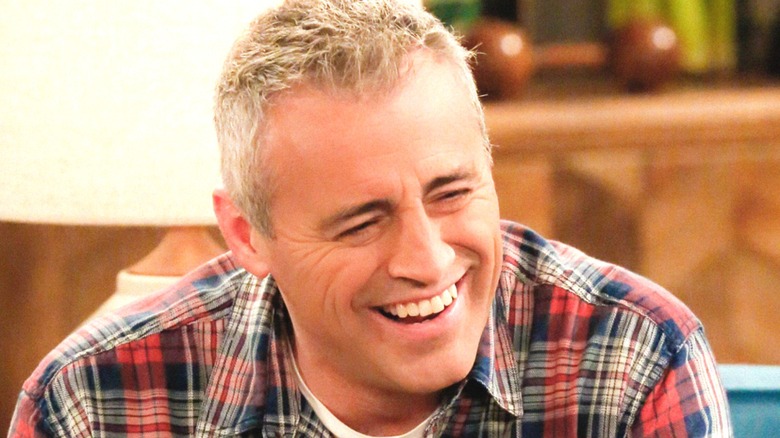 CBS
Most fans who turned into "Friends: The Reunion" know actor Matt LeBlanc has had an interesting post-"Friends" career. The star who will be forever known as Joey Tribbiani starred in "Joey," the only "Friends" spinoff, for two seasons, and then took a five-year break from acting. He returned in 2011 with "Episodes," a Showtime comedy in which he played a fictionalized version of himself that earned him a Golden Globe and positive reviews for his willingness to make fun of himself, appearing as a spoiled, self-absorbed parody of Hollywood egomania. The show ended in 2017.
In 2016, while "Episodes" was still going on, he took a lead role in another comedy series, which was his first broadcast series since "Joey" was canceled in 2006. That show was "Man with a Plan," a CBS sitcom on which LeBlanc played a 50-year-old, blue-collar father trying to find his place in a rapidly changing world. The series ran for four seasons and 69 episodes before being canceled in 2020. At the time, Deadline described the series as a "reliable utility player" for CBS with "solid viewership numbers," but was more expensive to produce than ViacomCBS was willing to keep paying.
The very traditional show wasn't talked about much on the internet during its run. But now it's on Netflix, which means it's reaching a different audience than the one it enjoyed during its CBS run. People who previously may not have known about the hidden gem family comedy series can now acquaint themselves with the Burns family.
Man with a Plan is a traditional family sitcom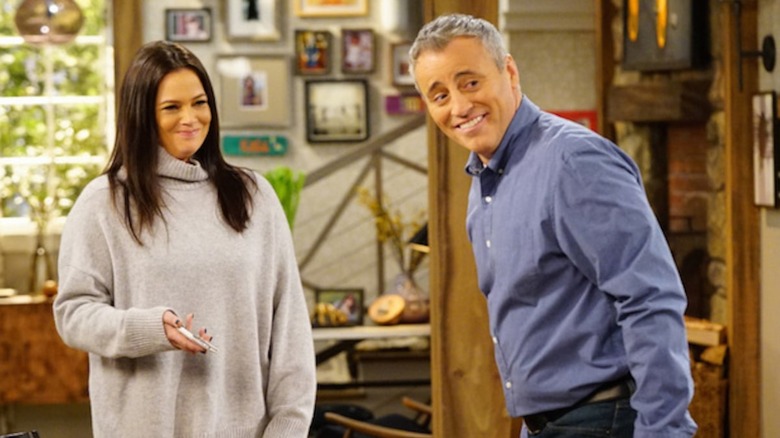 Sonja Flemming/CBS
Matt LeBlanc stars as Adam Burns, a construction contractor from suburban Pittsburgh with old-school views on family life. The man is the provider and the woman stays home with the kids. But his ideals come in conflict with reality when his youngest child starts kindergarten and his wife Andi (Liza Snyder) goes back to work, which means Adam has to take a more active role in caring for their three kids, something at which he's not very good. Their kids are Kate (Grace Kaufman) the oldest, who is 13 and rebellious at the start of the series; Teddy (Matthew McCann), who's 11 and not very bright; and Emme (Hala Finley), the youngest. Other members of the family include "Saturday Night Live" veteran Kevin Nealon as Don, Adam's brother and business partner, and legendary actor Stacy Keach as their cranky father Joe. The episodes generally revolve around Adam doing something that makes or will make Andi mad at him and then trying (and failing) to manipulate the situation.
"Man with a Plan" got negative reviews from critics, who found fault with its lack of originality and subpar writing, and it has a 21% "Rotten" critical score on Rotten Tomatoes. Audiences liked it much better, though, and it has an 80% audience score. At the 2017 People's Choice Awards, the show won Favorite New TV Comedy, and LeBlanc won Favorite Actor in a New TV Series. It's a crowd-pleasing show that doesn't reinvent the wheel but provides some low-stakes laughs and coasts on LeBlanc's considerable charm. If you like the father-doesn't-know-best type of humor of Netflix's new family comedy hit "The Upshaws," make "Man with a Plan" your next binge.