The Embarrassing Story Matt LeBlanc Revealed At The Friends Reunion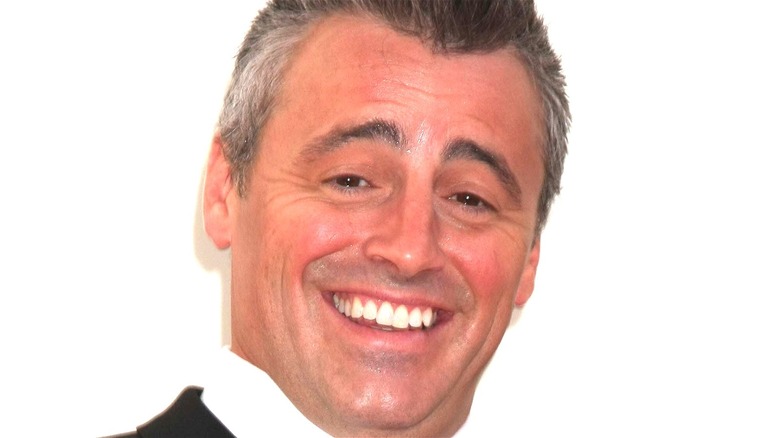 Shutterstock
"Friends: The Reunion," which is now available to stream on HBO Max, might not have pleased everyone on the internet. However, for most fans of the beloved game-changing sitcom, it was a fun trip down memory lane that provided plenty of laughs and emotional moments. The die-hard viewers waited 17 years to see the gang — Ross (David Schwimmer), Rachel (Jennifer Aniston), Monica (Courteney Cox), Chandler (Matthew Perry), Phoebe (Lisa Kudrow), and Joey (Matt LeBlanc) — in the same room again, and the special saw each of them share some interesting information that "Friends" fans didn't know about before.
The tell-all nature of "Friends: The Reunion" meant that nothing was off the table, including some of their most embarrassing stories from back in the day. It turns out that accidents were commonplace behind the scenes, and a few of them involved Matt LeBlanc. In fact, some of the actor's clumsy off-set incidents were similar to the funny, albeit unfortunate, scenarios that sometimes befell his character on the show.
The one where Matt LeBlanc got drunk and injured himself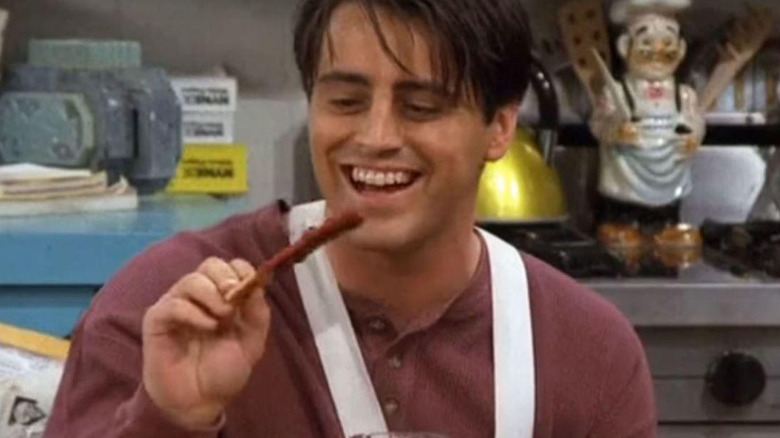 NBC
Every actor wants to make the best impression during the audition stage, but Matt LeBlanc encountered some self-imposed bad luck at the time. One of his funniest stories during "Friends: The Reunion" involved him talking about the events leading up to his final callback, when the role of Joey was almost his but not quite. However, the actor felt optimistic enough to get a little bit tipsy and throw caution to the wind.
Following a night of drinking, the actor blacked out in a bathroom after falling face-first into the toilet and bashing his nose. He then showed up for his final meeting with the "Friends" creators sporting an injured nose that was missing some flesh. When he was asked to explain what had happened, LeBlanc chose to tell them the truth and they offered him the part, presumably because they respected his honesty and charm.