The Cult Favorite Comedy Hidden Gem You Can Stream On Amazon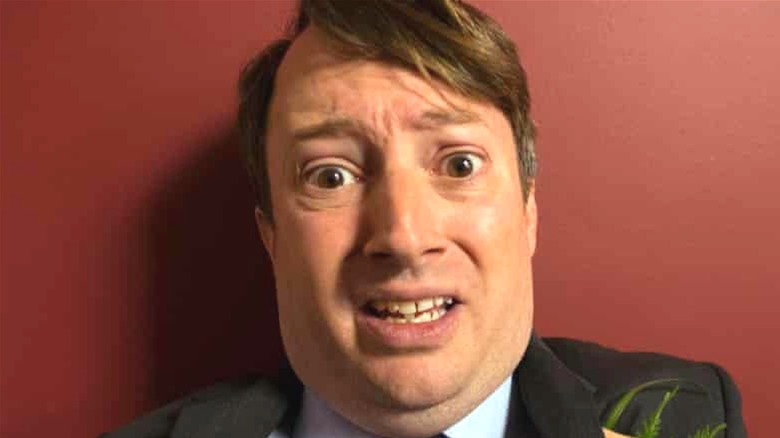 Channel 4
British comedies have a certain flavor you can't find anywhere else. If that's your cup of tea, then "Peep Show" is for you.
Created in 2003 by Andrew O'Connor, Jesse Armstrong, and Sam Bain, "Peep Show" never became a wild success, but had enough dedicated fans to keep it running for nine seasons (or "series," as they call them across the pond) until 2015. The show stars David Mitchell ("Upstart Crow," "Think the Unthinkable") and Robert Webb ("The Smoking Room," "Back").The two have what the creators describe (via Radio Times) as a "Beavis and Butthead" dynamic, with both being hilariously stupid in their own ways. It also stars Olivia Colman ("The Crown," "The Mitchells vs. The Machines"), Matt King ("Something in the Air," "Paddington"), and a ton of other comedic actors.
The show notably uses a point-of-view camera perspective — most commonly from Mitchell and Webb's characters' perspectives — throughout the entire series, also giving the viewer access to their thoughts at the time.
Peep Show provides the best of cringe comedy with smart writing and an excellent cast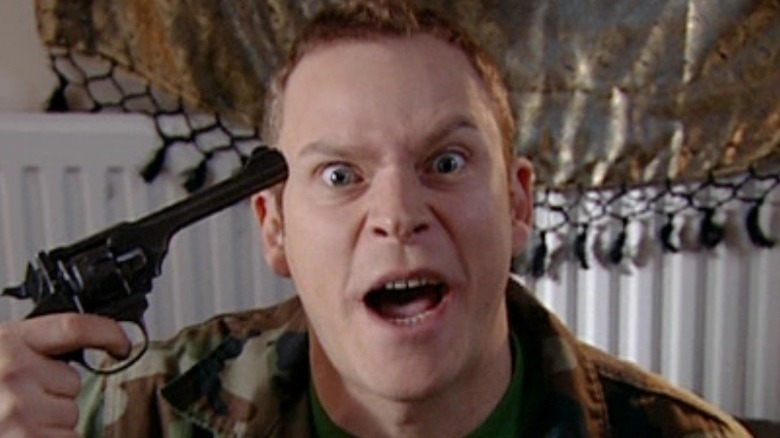 Channel 4
As an adult-oriented series, "Peep Show" doesn't shy away from inappropriate situations. Much of the plot focuses on the characters' sexual encounters and the wacky ways they get into and out of them. Mitchell and Webb, who respectively play the awkward loan manager Mark Corrigan and self-absorbed struggling artist Jeremy Usborne, have a great chemistry, with one often embarrassing or ruining things for the other to great comedic effect.
Mark and Jeremy are just the types of characters you love to hate. As they age in real time over the 12 years of the show, it's hard not to feel a connection to them despite their overdramatic flaws — especially since you get to literally experience the show from their points of view. There are many reasons why "Peep Show" has struck such a chord with audiences and critics and gone on to become a cult classic, but one of the most important is that its characters never stopped being relatable.
Seasons 2 and 3 of "Peep Show" are currently streaming on Amazon Prime Video, with the entire series available on Hulu, Tubi, and Pluto TV.