Is Instant Family Based On A True Story?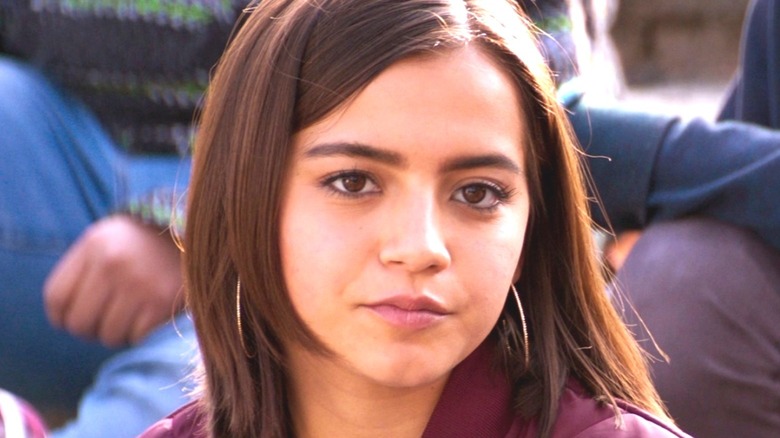 Paramount Pictures
For director Sean Anders, "Instant Family" was completely different fare compared to some of his other well-known projects. After all, this is the same director who worked on the Will Ferrell and Mark Wahlberg comedy "Daddy's Home," as well as sequel "Daddy's Home 2," "Sex Drive", and "Horrible Bosses 2." "Instant Family" does have a few things in common with Anders' others films — notably that it was another collaboration with Wahlberg, and it is still technically a comedy. But the movie also had some grounded dramatic elements.
"Instant Family" followed a couple played by Wahlberg and Rose Byrne who initially decide to adopt a 15-year-old girl. They learn that the teen also has two other younger siblings, so the couple adopts all three children. It's a difficult and at times heartwarming ride for the parents as they figure out sudden parenthood with three children at once. "Instant Family" has its share of hilarious moments, but as the family eventually gels together it also pulls at the heartstrings.
Yet it's not only the premise or drama that makes this movie stand out from Anders' other projects. There's also the fact that "Instant Family" is actually based on a true story about Anders' actual family.
Instant Family is based on the director's own experience adopting three siblings
"Instant Family" is more of a personal project for Sean Anders as it's based on his own life as an adoptive parent. Anders recalled in a written piece for Time that he and his wife Beth were initially planning to adopt one kid. Instead, they wound up adopting three siblings: an 18-month-old, three-year-old, and a six-year-old. It was definitely a rough journey for the family at first, as Anders wrote that "When you get three at once you don't have time to get your sea legs." Fortunately, it wasn't long before Anders and his wife couldn't picture their lives without their children.
As Anders revealed in an interview with Screen Rant, there are a lot of scenes in "Instant Family" pulled from his own life. However, "Instant Family" isn't just rooted in his own personal story — the movie also pulls from other foster parents and former foster children he met while working on the script. Anders told the Atlanta Journal-Constitution about Maraide Green, one such former foster child adopted as a teen, who became a consultant for "Instant Family." Much of her own story is in the movie.
So while "Instant Family" has its share of laughs and earnest moments, it still also aims to be a realistic portrayal of the foster care system and what being an adoptive parent really entails.