Here's Where You Can Watch Talladega Nights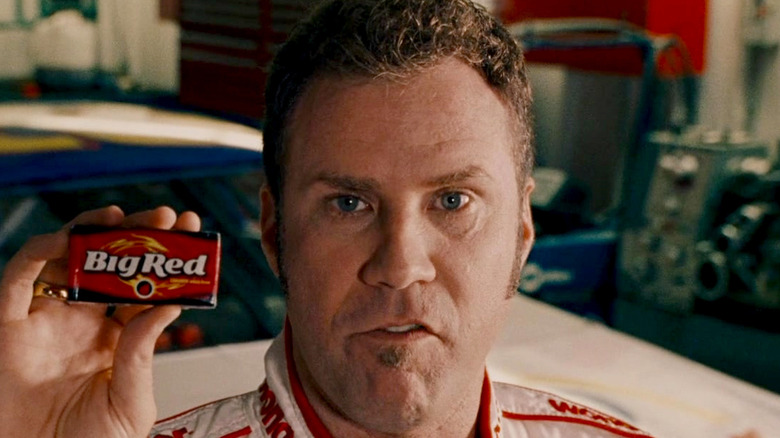 Sony Pictures
If you're a millennial, chances are you spent a good portion of your youth laughing at Will Ferrell's films. The "Saturday Night Live" veteran was a massive star in the 2000s. With hits like "Zoolander," "Elf," "Wedding Crashers," "Step Brothers," "Blades of Glory" and, of course, "Anchorman: The Legend of Ron Burgundy," you'd be hard-pressed to find anyone who can't quote at least one of these iconic films.
Of course, many fans remember Ferrell most fondly for his role in the hilarious "Talladega Nights: The Ballad of Ricky Bobby." He stars as the titular Ricky Bobby, the world's greatest Nascar driver who meets his match when French driver Jean Girard (Sacha Baron Cohen) races onto the scene. With an all-star cast that also includes John C. Reilly, Gary Cole, Jane Lynch, and Amy Adams, the classic comedy still brings the laughs a decade-and-a-half later. But where exactly can audiences catch this hilarious 2000s hit today? Read on.
'Talladega Nights' is available for online rental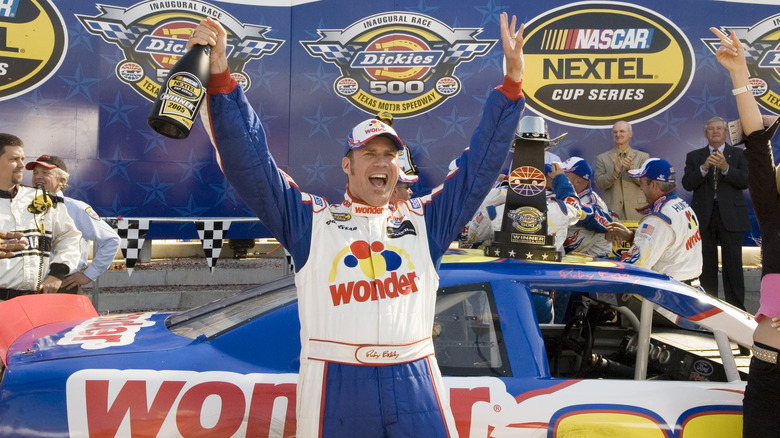 Sony Pictures
"Talladega Nights: The Ballad of Ricky Bobby" is available for rent on many platforms, including Amazon Prime, iTunes, YouTube, and Vudu. Fifteen years since the film's release, it's still loved by audiences, holding a 73% audience approval rating on Rotten Tomatoes. The movie is also known for its overwhelming amount of product placement. Like a real-life Nascar driver, Ricky Bobby was sponsored by a brand. In his case, it was Wonder Bread. However, the company behind Wonder Bread, Interstate Bakeries Co., paid Sony Pictures no money for the use of its iconic brand. Instead, according to AdAge, the deal was done with "a handshake and a prayer."
At the time of the movie's 2006 release, Interstate Bakeries was on the verge of bankruptcy, per AdAge. However, the film's massive success (over $163 million worldwide) gave the Wonder Bread brand significant exposure. While Interstate Bakeries is now defunct, Wonder Bread, now under the ownership of Flower Foods, still lives on today, no doubt due to the hilarious tale of Ricky Bobby.