Will There Ever Be A Step Brothers 2?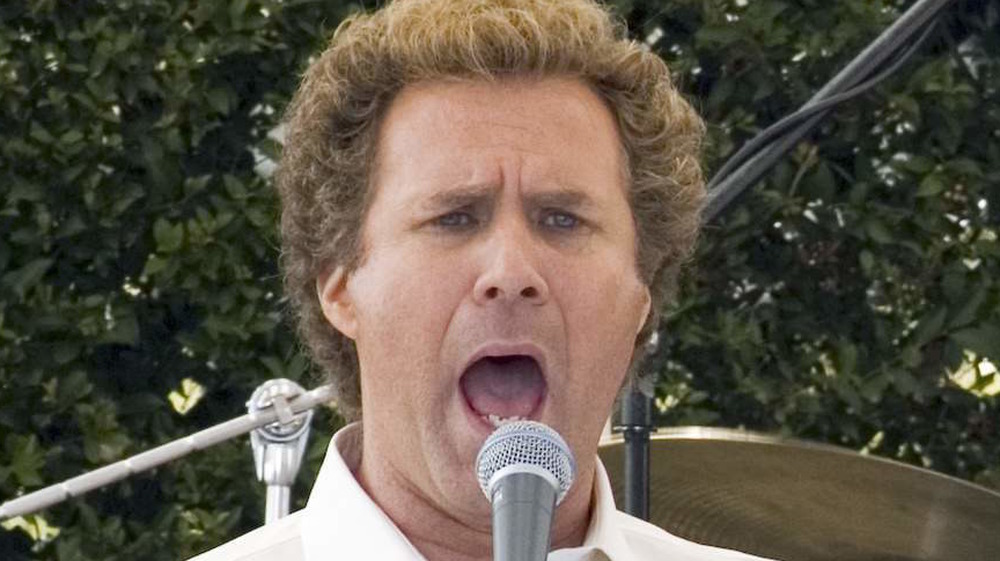 Sony Pictures Releasing
The 2000s were a pretty great decade for comedy flicks, but of all of the hilarious selections to be found from that decade, perhaps the most overlooked is 2008's Step Brothers. The movie brought together two of the era's most successful big-screen funnymen: Will Ferrell as Brennan Huff, a 40-something layabout who lives with his mother Nancy (Mary Steenburgen), and John C. Reilly as Dale Doback, a similarly-aged slacker who lives at home with dad Robert (Richard Jenkins). When their parents marry, Brennan and Dale, who initially hate each other, have a bit of a tough time adjusting. That is to say, they engage in a knock-down, drag-out fight that trashes their parents' home, and they're forced to work together to prove that they can get off their duffs and find gainful employment — or face the cold, hard world with no further support from either parent.
Ferrell and Reilly's comedic chemistry in Step Brothers was seriously on point — the pair had previously worked together in 2006's Talladega Nights: The Ballad of Ricky Bobby — and the flick was also bolstered by excellent supporting turns from Parks and Recreation's Adam Scott, Veep's Andrea Savage, and the always-incredible Kathryn Hahn, who is rightfully edging ever-closer to superstardom thanks to her jaw-droppingly awesome turn on the Disney+ Marvel Cinematic Universe series WandaVision. 
In 2014, Step Brothers director Adam McKay perked up the ears of fans by suggesting in an interview with Collider that a sequel just might be in the cards. "We have a whole story [for Step Brothers 2], an outline that we're happy with [...] We're not gonna do it now 'cause we just did a sequel, I don't wanna get into the sequel business too much," McKay said. "[But] the funny thing with Step Brothers is if those guys are in their 50s it still works, so we could easily return to that."
Ferrell and Reilly have thrown cold water on the idea of a Step Brothers sequel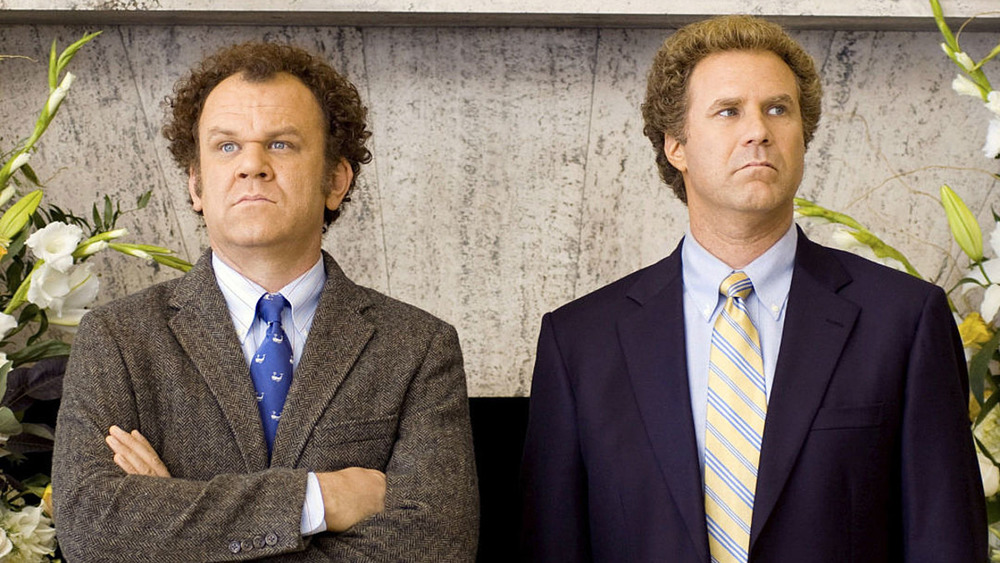 Sony Pictures Releasing
Unfortunately, despite McKay's enthusiasm back then, the prospect of ever getting a sequel to Step Brothers is looking increasingly unlikely. In a 2017 chat with Rolling Stone, Ferrell pointed out that the lack of a second outing is part of what makes the film so beloved — because it's singular. "You have to resist the temptation," Ferrell said. "It's just tough because the things everyone wants you to do sequels of are special because there's not a sequel of it. I guess we'll see, but as of now there are no plans."
Reilly has also done his part to dash fans' hopes. Speaking with ScreenCrush in 2018, the star explained that, while ideas had certainly been kicked around, there had been no recent movement. "There's no Step Brothers 2. It's not on the table," Reilly said. "I would love to do it, we've talked about it, we have some great ideas for the sequel, but it's not everyone's first move to want to do a sequel. Most people like Will and Adam and I, we're trying to do new stuff. We're trying to find the next Step Brothers." Reilly went on to point out that McKay has recently demonstrated a more dramatic, historical bent with flicks like The Big Short and Vice. "I really appreciate all the love people have for that movie, and I think we pulled it off in a way that we were all really proud of," he said. "I would definitely consider it, but you know, Adam has gone off and started to do really interesting dramatic things."
Reilly even doubled down on that take during a 2020 chat with Conan O'Brien, saying, "The three of us kind of felt like, 'Unless we were really sure that we could do a better version or improve on what it is, let's leave it alone.'" So, sorry, Step Brothers fans — unless the stars unexpectedly realign, it looks like one zany adventure with Brennan and Dale is all we're gonna get.