The Character Everyone Forgets Jeffrey Tambor Played On M*A*S*H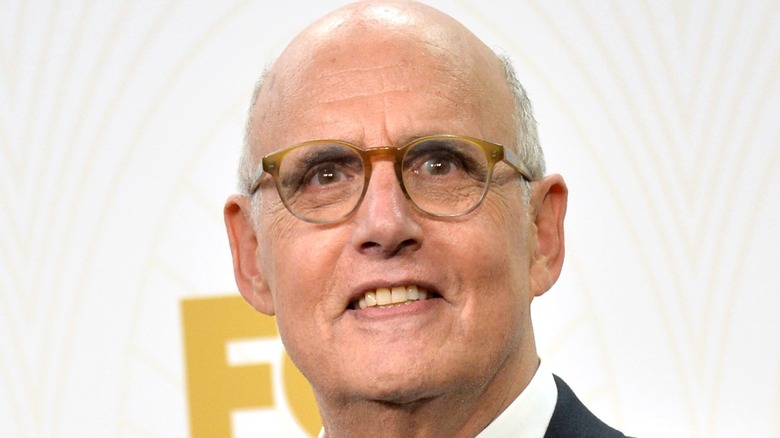 Shutterstock
Since the 1970s, Jeffrey Tambor has utilized his acting talents on a variety of projects. When it comes to his big-screen efforts, his first came in 1972 for "The Summertime Killer," thus kickstarting his extensive career at the cinema. In the years to come, he appeared in everything from Todd Phillips' "The Hangover" trilogy to Ron Howard's "How the Grinch Stole Christmas," and even provided vocal work for such projects as "The SpongeBob SquarePants Movie" and "Monsters vs. Aliens." 
Of course, this is just a sample of his filmography, which also includes a fair amount of television roles as well. Tambor began his TV tenure with one-off appearances on "Kojak" and "Taxi" before hitting it big as a main cast member on "The Ropers," though that gig didn't last very long. After spending some time middling around various programs, he found his stride on "The Larry Sanders Show" as Hank Kingsley — a part he enjoyed from 1992 until the show's conclusion in 1998. "Arrested Development" and "Transparent" are his most notable modern titles, and he's still adding to his résumé semi-regularly.
Jeffrey Tambor's work history is nothing short of impressive, but the standout nature of some of his credits has resulted in others getting lost in the shuffle. Surprisingly, one project that fans typically forget he popped up on is the beloved dark comedy series, "M*A*S*H." Here's which episode he appeared in and who he portrayed.
Jeffrey Tambor brought Major Stanley Reddish to life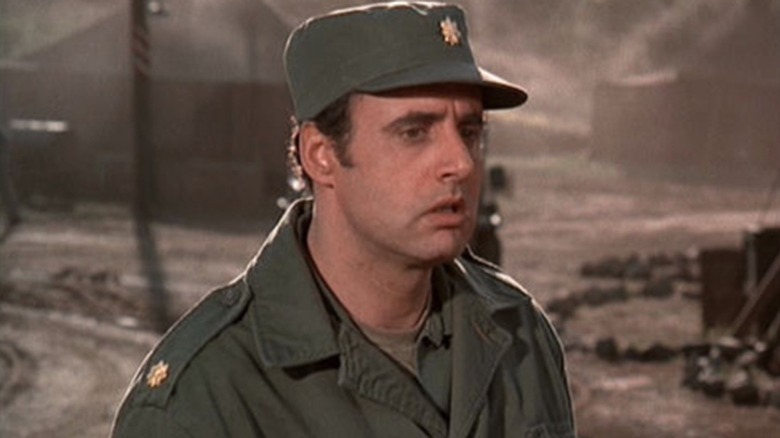 CBS
Jeffrey Tambor's sole appearance on "M*A*S*H" took place during Season 11 of the program, specifically the episode "Foreign Affairs." He signed on to play sketchy United States Army public relations representative Major Stanley Reddish, who sees an opportunity when a North Korean pilot named Lieutenant Chong-Wa Park (Byron Chung) requires medical care from Captain "Hawkeye" Pierce (Alan Alda). During his recovery, Reddish hopes to bribe Park into going stateside with him as a turncoat, thus "selling" the war to everyone back home through various public displays.
In trying to convince Park to go along with this scheme, Reddish has to overcome the language barrier between them, since he's the only one of the two that speaks English. He enlists the help of an interpreter, Joon-Sung (Soon-Tek Oh), who's a South Korean PR man himself, to lay out the terms of the deal for Park. Even still, Reddish fails to convince Park to go along with it, prompting Joon-Sung to offer himself up as a decoy to fill the spot. Upon thinking it over for a moment, Reddish goes for it, optimistically expressing that they may just be able to dupe the US Army into believing the defector story after all.
Jeffrey Tambor's presence on "M*A*S*H" was incredibly minimal compared to the main cast, but he was nothing if not entertaining for the brief amount of screentime he and his Major Reddish alter-ego received.