The Ending Of Spontaneous Explained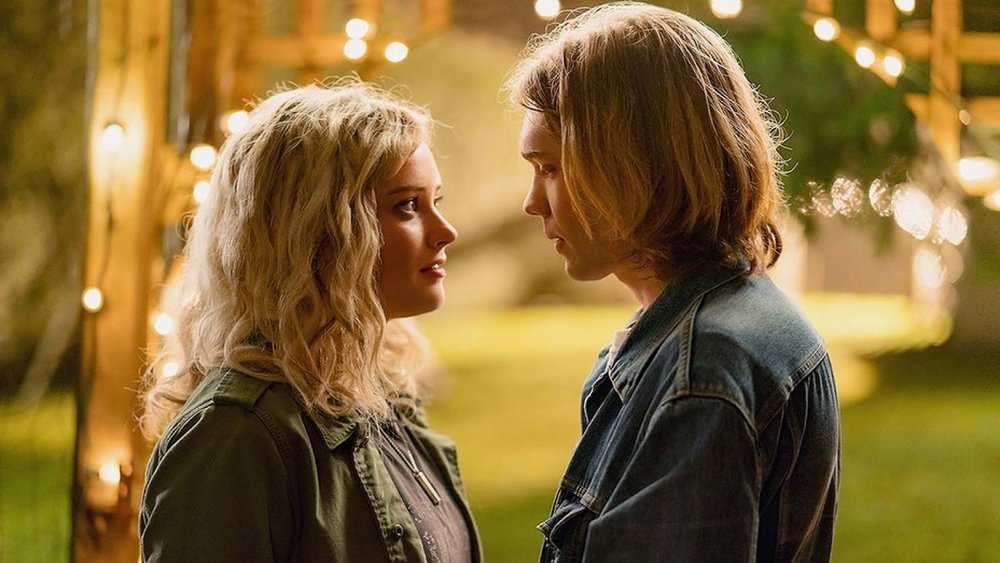 Paramount Pictures
Being a teenager can be a nightmare, and not just for you. The collective experience of adolescent hormonal changes can make everything — from fights to fears to first kisses — feel really, well, explosive. But what if that wasn't just a metaphor for how your raw adolescent emotions? 
In Paramount's new YA horror-comedy, Spontaneous, adapted from the 2016 Aaron Starmer novel of the same name, a class of high schoolers deal with exactly this problem. 13 Reasons Why star Katherine Langford stars as the feisty, pretty, and snarky Mara, alongside Looking for Alaska actor Charlie Plummer, her quieter, charmingly quirkier romantic counterpart, Dylan. The two begin their rom-com-esque journey after one classmate spontaneously explodes, forcing the two teens to re-evaluate their lives. For Dylan, that means confessing his crush through a series of text messages to an eager and interested Mara, whose perspective — amid the whirlwind of bloody chaos — has changed just as much as his. With both willing to see where it goes, a young romance ensues ... as the bodies pile up, and those around them, including Mara's bestie Tess (Hayley Law) and parents (played by Piper Perabo and Rob Huebel), try to make sense of what's happening, and to determine who's next. 
While Spontaneous starts as a viral outbreak YA romance, its mounting deaths see the film expertly balancing several conflicting genres and tones, resulting in an ending that — even if you had read the popular black comedy on which it is based — you probably didn't see coming. Here's how Mara, Dylan, Tess, and the rest of their Covington High School classmates fair by the end of Spontaneous. 
Mara and Dylan fall in love as an inexplicable pandemic threatens to separate them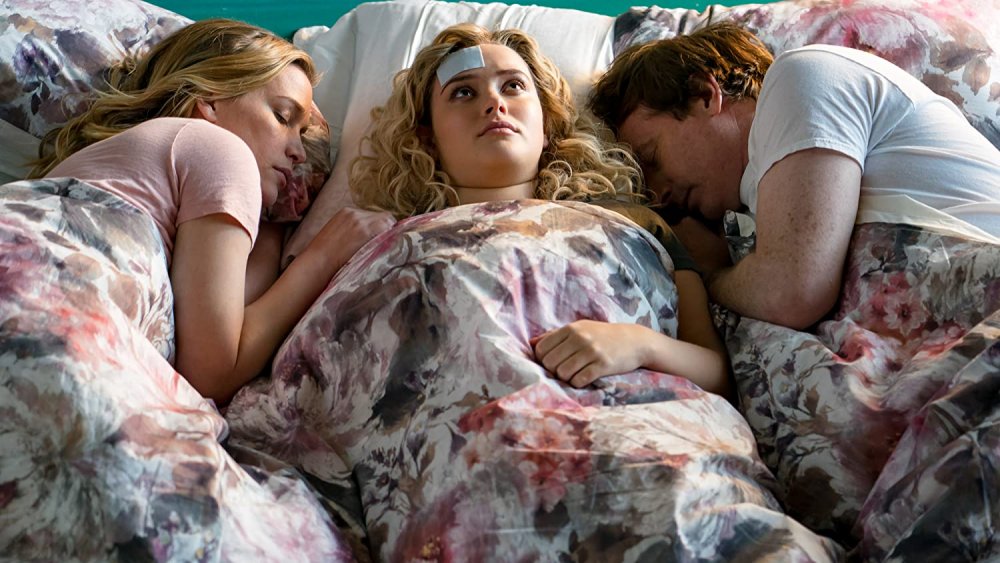 Paramount Pictures
The first half of director Brian Duffield's Spontaneous adaptation is mostly a more colorful than usual YA rom-com that shows off Langford and Plummer's impeccable casting (and chemistry). Cutesy banter eventually leads to the two becoming inextricably closer, despite a growing investigation by the FBI, and eventually a plastic bubble quarantine with their classmates. Between being monitored by agents, and seeing their friends continuously explode around them, Dylan declares to Mara that he loves her. But that confession, and their bond, matter little in the ways of whatever is causing the spontaneous explosions: After the surviving students are released from quarantine, their classmates once again begin exploding, but this time, it hits too close to home. The loss of Mara's first love — with no explanation about what is happening or why it's happening to them — becomes too much for the young teen girl to bear. Her once bright apocalyptic romance is now an emotional cocktail of spiraling grief, substance abuse, and trauma, as she withdraws from school, cuts off her parents and best friend, and obsesses about her own death, in light of Dylan's unimaginable and inexplicable one. 
She appears to be at a point of no return, until she's seen at her class prom, which is doubling as a graduation, and finally confronts the core sense of her mental and emotional anguish. While accepting her diploma, she tells her classmates that the deaths are her fault and opens the door for her and her classmates to fully acknowledge their survivor's grief and the many ways they've all been trying to survive — not just from an unnamed threat, but their own emotional baggage. 
Mara's dark, comedic and touching journey is particularly timely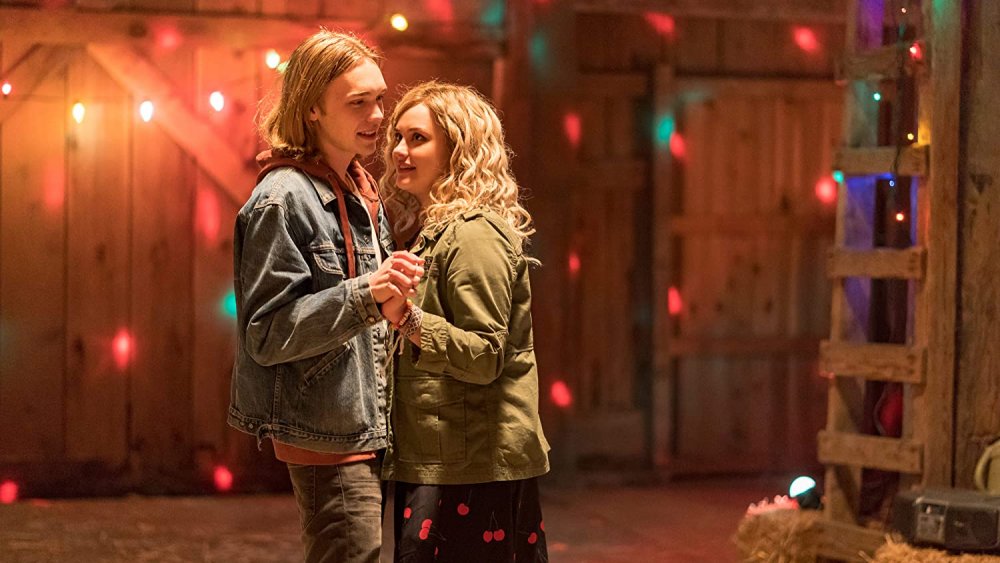 Paramount Pictures
Following her admission at prom (and the death of 31 classmates), Mara visits Dylan's grave, where she is joined by Dylan's mother, getting the one answer she needs in the face of so many other unanswered questions. While it would be nice to have an explanation for what her classmates caught, and why Dylan died, Dylan's mom says that there aren't always answers for the horrible things that happen in life. Sometimes, bad things happen, and in the face of them, we have to figure out how to keep going. Even when you're left feeling like you'll never be okay again, you figure out how to be — one slow step at a time. 
Following their conversation, an ending montage sees Mara show viewers exactly how she's going to move on, while still never forgetting Dylan — from new boyfriends and a beach house with Tess, to becoming president of the United States, and giving Donald Trump the middle finger. 
Spontaneous' big-screen adaptation was first announced back in 2016, but following its limited theatrical and on-demand release this October, the subject matter and messages of the film have become unexpectedly timely. In an interview with Looper, Duffield acknowledged the unintentional resonance of its ending, but also, how it can resonate far beyond your pandemic-related grief. "We wanted people to be able to project anything they've dealt with onto the combustion. It's this thing that's a catch-all for any crazy turn life takes that you weren't planning for and have to deal with," he said. "I think 2020 has been the epitome of that and dealing with things that were definitely not part of the plan. You get broken apart, pick yourself up, put the pieces back together, and keep on trucking."
Spontaneous is available in a limited number of theaters, and will be also be available on VOD on October 6.