The Friends Cast Finally Weighs In On Whether Or Not A Movie Will Happen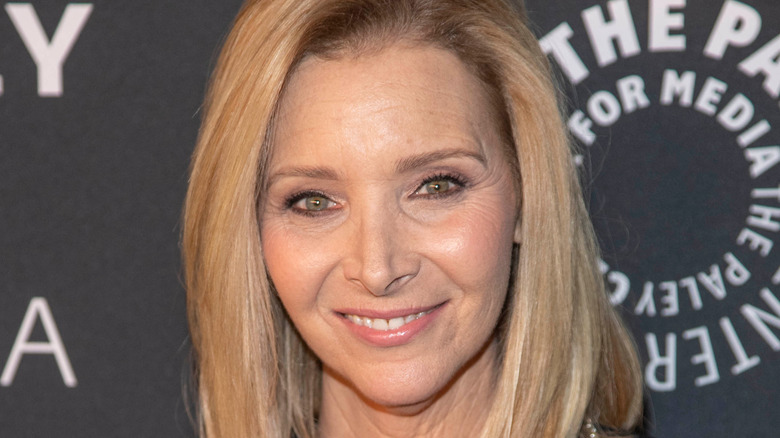 Shutterstock
The moment that "Friends" fans have been waiting for has finally arrived: the "Friends" reunion special. The iconic gang — Jennifer Aniston, Courteney Cox, Lisa Kudrow, Matt LeBlanc, David Schwimmer, and Matthew Perry — got together for the HBO Max event and reminisced about the show that made them household names. While the cast mates have talked about how they've remained close since their time on "Friends," this marked the first time that they've reunited for the cameras to look back on their old roles.
The reunion featured star-studded "Friends" guest appearances, table reads with the cast, and plenty of laughs and tears. The stars of the beloved sitcom also addressed several burning questions that fans have had ever since the show ended, including one that sparked again once the reunion special was first announced: will there ever be a "Friends" movie? We finally have an answer as to the fate of the "Friends" franchise and a future film.
Lisa Kudrow gave a hard pass on a Friends movie
Though many fans have long asked for a "Friends" revival of some kind, the reunion special seems to be the furthest the cast and producers are willing to take the show. Some fans were upset to learn that "Friends: The Reunion" wasn't a scripted revival, but rather a look back at the actors' time on set and their experiences on the show. When James Corden asked the cast if they've considered a "Friends" reboot, Lisa Kudrow put any rumors to rest. "No. I'm sorry, I haven't," Kudrow said, per the BBC. "I once heard Marta [Kauffman] and David [Crane] say, and I completely agree, that they ended the show very nicely, everyone's lives are very nice, and they would have to unravel all those good things in order for there to be stories. And I don't want anyone's happy ending unravelled. Also, at my age, to be 'floopy'? Stop. You have to grow up."
While it may be sad to think that we'll never get to see what happened to Rachel, Monica, Phoebe, Joey, Ross, and Chandler after "Friends," we're glad to have at least had the chance to see the beloved stars reunite for "Friends: The Reunion."