The Transformation Of Johnny Galecki From Childhood To The Big Bang Theory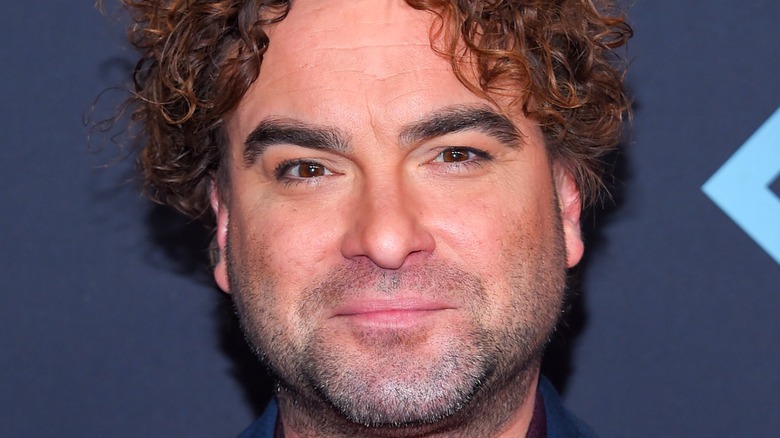 Shutterstock
Fans may know him best as Leonard Hofstadter from "The Big Bang Theory," but actor Johnny Galecki's career has run the gamut from comedy to drama and all points in between, starting from his earliest appearances as a promising young actor in the mid-late 1980s. At one point one of the highest-paid television actors in the world (per Forbes), Galecki made the leap from the small screen to major motion pictures, from Christmas classics to slasher horror. 
While most famous for his role as one of television's most famous experimental physicists, Galecki is no stranger to success in a long-running sitcom, as evidenced by his beloved recurring role on the ABC sitcom "Roseanne." But he's had several other career highlights beyond those two recognizable roles. Let's take a look at the transformation of Galecki from his earliest days as a child star to his breakaway success on "The Big Bang Theory."
Galecki had several roles as a child star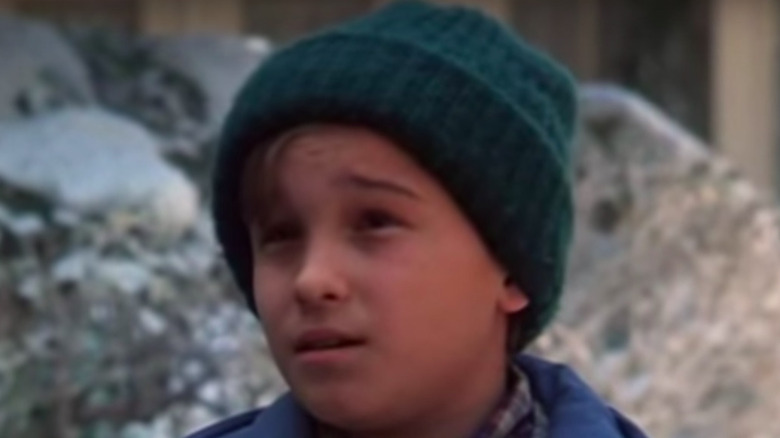 Warner Bros
Johnny Galecki made his acting debut on television with the 1987 CBS television miniseries "Murder Ordained," which featured JoBeth Williams and future "Roseanne" co-star John Goodman. From there, he would make the jump to the silver screen in the role of Rusty Griswold in the holiday classic "National Lampoon's Christmas Vacation." In 1990, he returned to television screens with the role of Danny Nash on the NBC comedy "American Dreamer," starring Robert Urich. 
The following year would see Galecki become a regular on the series "Billy," which was a spinoff of ABC's "Head of the Class." Next, he appeared on an episode of "Blossom" opposite his future "The Big Bang Theory" co-star, Mayim Bialik. He also portrayed a teen delinquent on the NBC television movie "A Family Torn Apart" in 1993, a film based on the true story of a serial killer. That movie also starred future "How I Met Your Mother" mainstay Neil Patrick Harris. These early roles provided a basis for Galecki as a talented, reliable character actor, but his next role would be the one to put him on the map.
Roseanne was his first big break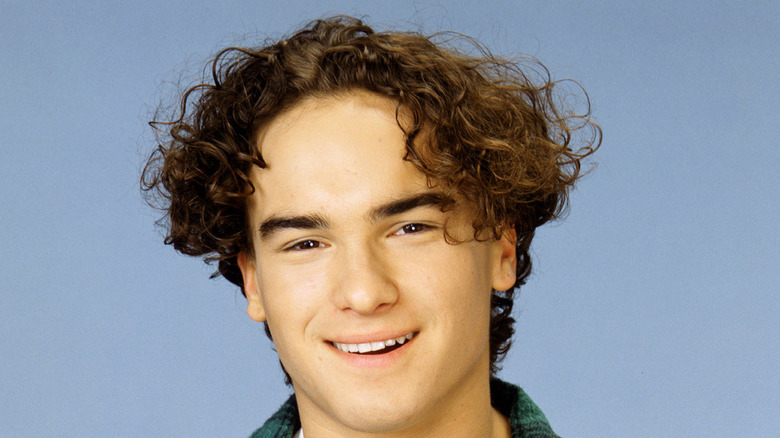 ABC
While a regular recurring character on "Billy," Galecki was cast in the role of Darlene Conner's (Sara Gilbert) meek boyfriend David Healy on the ABC sitcom "Roseanne." After a number of guest appearances, Galecki was added to the main cast in 1992 and would remain with the series until its final episode in 1997. In the wake of "Roseanne", Galecki appeared in a number of small roles in major motion pictures, including "I Know What You Did Last Summer, "Bean," "The Opposite of Sex," "Bounce," and "Vanilla Sky." 
Galecki would have larger roles in films such as 1997's "Suicide Kings," which featured Christopher Walken and Denis Leary, and the 2003 film "Bookies", a story of four college students setting up a bookie business, taking bets from various clients, and running afoul of cutthroat rivals. While working steadily in film, Galecki would eventually return to television, and from there make his Broadway debut.
Galecki made the move to theater when his TV roles dried up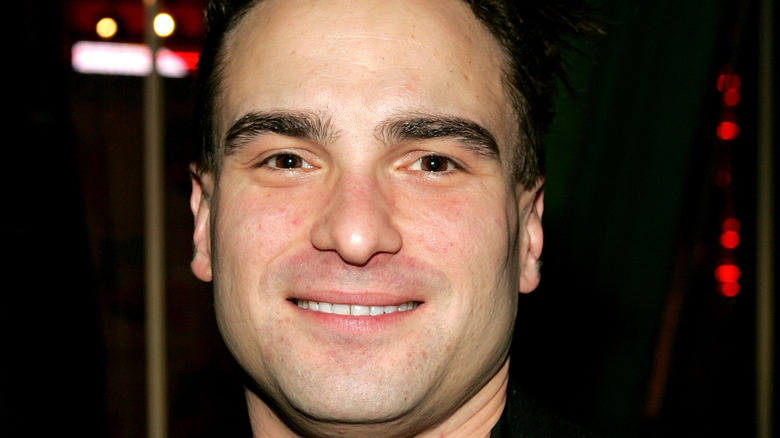 Paul Hawthorne/Getty Images
Galecki would return to television in 2005, filming a pilot for an American adaptation of the popular British sitcom "Peep Show". The pilot was not picked up and Galecki moved on to a recurring role on the TBS sitcom "My Boys" as Trouty, a friend of one of the main characters. He then guested on "Hope & Faith" as the stepbrother of the eponymous sisters, and would appear in three episodes of the series' run. During this period, Galecki would experience a lull in his career that almost saw him abandon acting entirely for a career in bathroom and spa design. 
In an interview on "Larry King Now," Galecki revealed he'd already begun training when he received a fateful call. This call would lead him from television to the theater in "The Little Dog Laughed," a play by Douglas Carter Beane at the Second Stage Theater. Galecki played the role of Alex, a male sex worker, and would remain in the role throughout the play's run on Broadway at the Cort Theater between 2006 and 2007. In an article for Theatermania, Galecki said, "At its core, the play is about what we all sacrifice to be successful, whatever our careers or goals."
A fateful call led to Galecki being cast on TBBT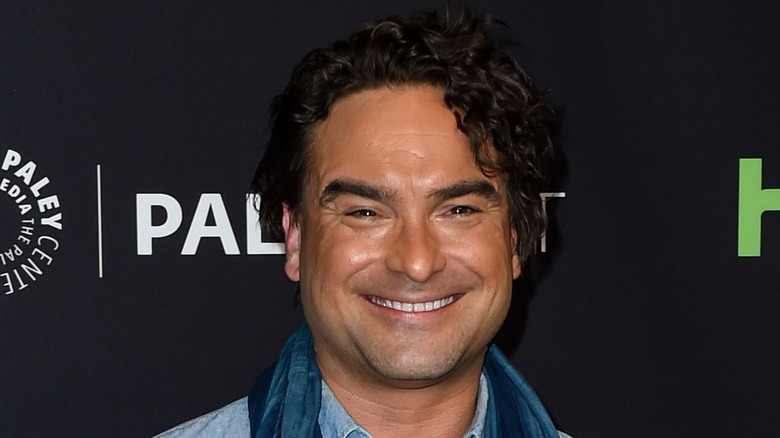 Shutterstock
It was while he was training to become a plumber that Galecki received a fateful call from producer Chuck Lorre. "I was in Wisconsin at the Kohler plant when I got a call to come and guest star on something and then that led to my Broadway debut and then while I was there, Chuck called about Big Bang," he recalled on "Larry King Now."
While the producers originally wanted Galecki for the role of Sheldon Cooper, he argued that he would be more comfortable playing Leonard Hofstadter, which cleared the way for Jim Parsons to be cast in the role of Sheldon. In an interview with Variety, Galecki stated that he wanted to try for the role with romantic possibilities and wanted to play Leonard for that very reason. "The Big Bang Theory" would go on to become a commercial and critical success, with Galecki himself earning awards from both the Screen Actors Guild and the People's Choice Awards, even bringing his musical experience with the cello into his role.
From child star to television sensation, Galecki has proven himself versatile and capable as a comedic and dramatic actor alike. Whatever he chooses to do next, he can do so with the knowledge that he's stood at the pinnacle of his profession.