The Real Reason Leonard's Glasses Didn't Have Lenses In The Big Bang Theory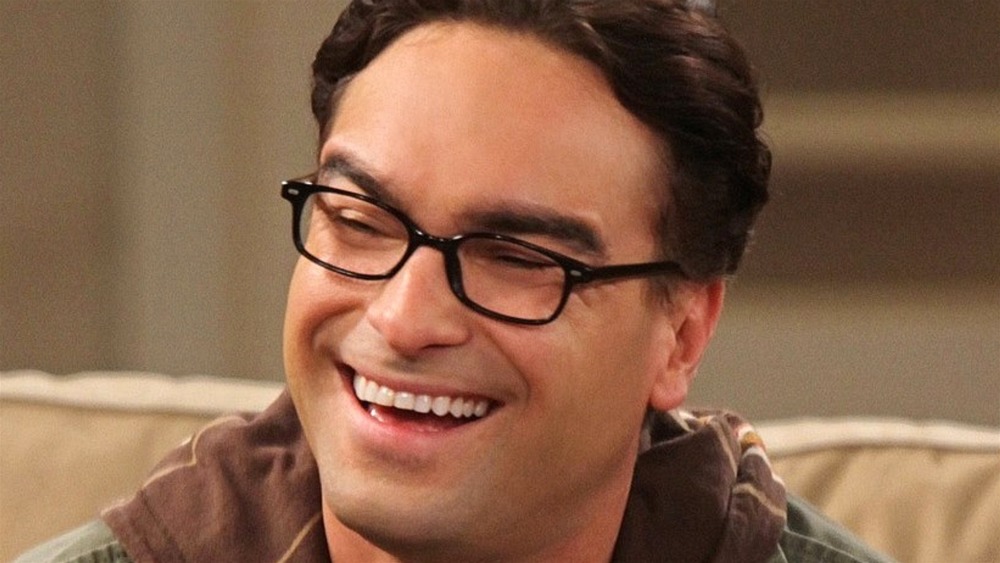 CBS
For the better part of 12 years, The Big Bang Theory made the most of its superstar status in the entertainment world. Chuck Lorre and Bill Prady's nerd-centric sitcom amassed an astounding number of fans who helped it maintain its relevance, secure countless awards, and earn an enduring place in pop culture that few others share. In fact, to this day, the CBS hit is looked back on fondly as one of the 2010s defining television programs, and that assessment is well deserved in more ways than one. 
Even more so than its iconic quotes, emotional moments, and standout episodes, the cast of The Big Bang Theory is a major contributor to its continuing success. Sheldon Cooper (Jim Parsons), Penny Teller (Kaley Cuoco), Howard Wolowitz (Simon Helberg), among others, took their place as television icons thanks to the talented actors behind them. Experimental physicist Leonard Hofstadter, portrayed by Johnny Galecki of American Dreamer and Roseanne fame, proved no exception in this regard.
To anyone who has watched The Big Bang Theory at least once, or has any remote knowledge of it, Leonard is immediately recognizable. His clean-shaven face, casual clothes, and trademark head of hair make him quite memorable, but there's one detail about his wardrobe that often flies right under the radar. His signature glasses have always lacked lenses, and here's why.
The lenses in Leonard's glasses presented a big problem during shooting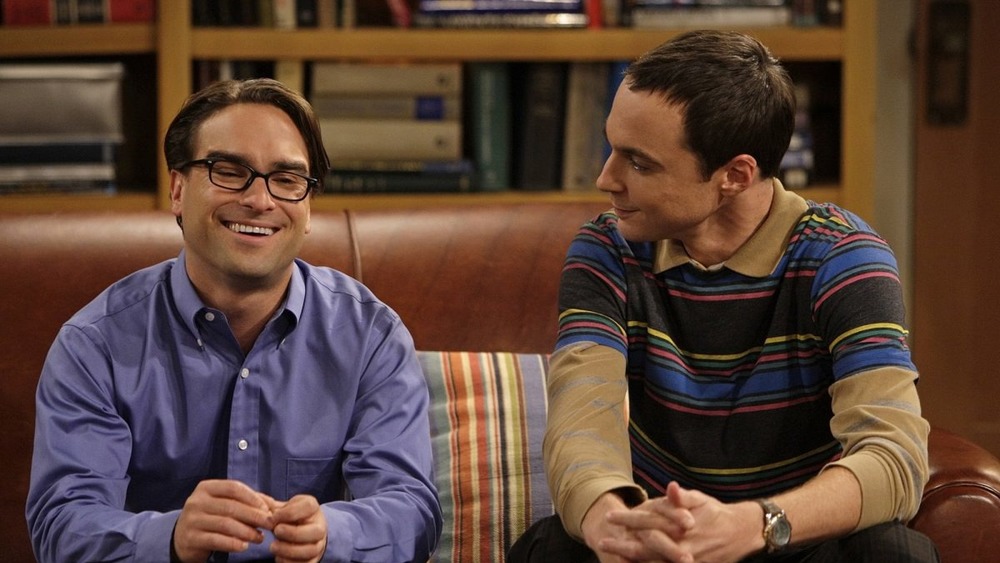 CBS
In January of 2017, Johnny Galecki sat down for an interview with The Huffington Post to promote the film Rings. Although, he made sure to tell the story behind Leonard's empty frames on The Big Bang Theory as well. "We rehearsed the first episode for about a week and a half, and when we started to shoot, they said, 'Well, you're gonna take your glasses off, right?' I said, 'No, I want Leonard to wear glasses.' They said, 'Oh, we just thought you were wearing them as Johnny for rehearsal all week,'" he said, going on to explain that maintaining this decision was initially not as easy as he expected.
Galecki stands at 5'5" and shares a lot of scenes with the 6'1" Jim Parsons. Their height difference, coupled with the shape of The Big Bang Theory's set, meant he had to constantly look up for their conversations. This presented the issue of light glare off of his lenses that didn't come across very nicely on camera. To counteract this, "I quickly popped out the lenses and that's the movie magic behind that," revealed Galecki, and out they remained for the entirety of The Big Bang Theory's historic run.
As Screen Rant notes, Leonard's poor vision is a constant story point throughout the program, even taking center-stage for a handful of episodes. Knowing that, in reality, his glasses never had any lenses in them adds a new layer of humor to the already chuckle-worthy Big Bang Theory.