The Hilarious Real-Life Inspiration Behind Loki's TVA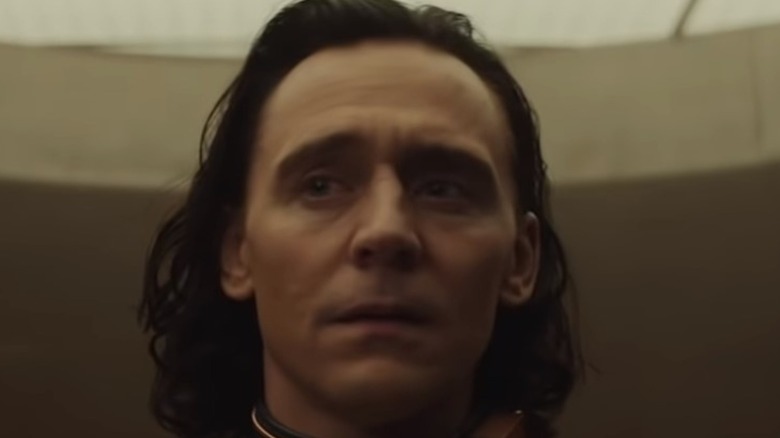 Marvel Studios/Disney+
With "WandaVision" in the rearview mirror, "Loki" looks set to reign as the MCU's next unimpeachably weird Disney+ series. The show brings the Asgardian god of mischief back to his nefarious roots, getting out into the world and up to no good thanks to the Cosmic Cube slip-up during "Endgame's" time travel kerfuffle.
But, it turns out, you can't just go traipsing around history without raising a few eyebrows. Loki's attempt at doing donuts in the parking lot of the universe comes to an abrupt stop when the Time Variance Authority gets wind of his tomfoolery. Headed up by Mobius M. Mobius (played by Owen Wilson), the TVA is a group as powerful as it is, by all appearances, pulled directly from a Wes Anderson movie.
The aesthetic isn't an accident. The TVA, which specializes in dotting the i's and crossing the t's of chronology, was specifically modeled after another organization with the potential to drain years from your life and leave you a withered husk abandoned by the world. According to showrunner Michael Waldron, the whole operation is built on the ins and outs of the Department of Motor Vehicles.
Take a number to learn more about Loki's TVA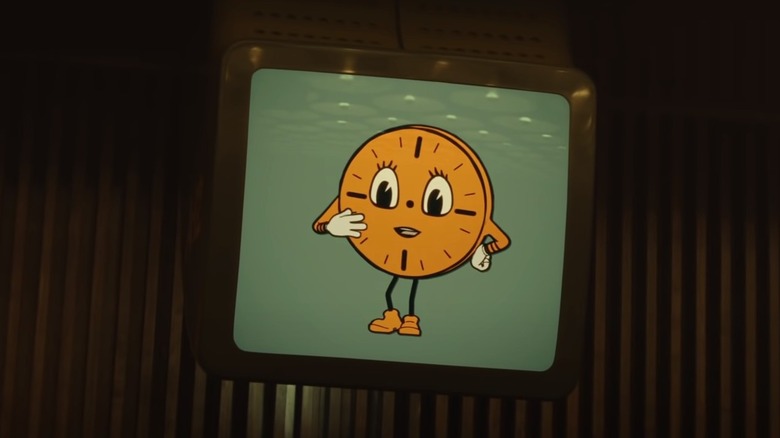 Marvel Studios/Disney+
The revelation came during an interview with Waldron conducted by the news site The Hindu. There, Waldron described the process of putting Loki into the most boring place on Earth as "a chance for our writers' room to delve into some therapy, if they ever had to go to the DMV." 
"While we were writing the show, I was in the process of getting a new passport," he added. "And you go back to work and go 'ugh, you'll never guess the bureaucratic red tape I have had to deal with! But we got excited, too, and were like 'That's the TVA!' so we used that."
It might seem like a leap to take a movie star supervillain and throw him into the cinematic equivalent of a never-ending line to get his license renewed, but the logic is there. "Taking an organization that is so soul-crushing by-the-book, so to speak, in their managing of time and dropping the most chaotic character in all of the MCU smack-dab in the middle of that is just amazing juxtaposition," Waldron continued. "It's a great way to have both entities drive one another crazy, instigating a lot of amazing conflict right from the start."
"Loki" debuts on Disney+ on June 9, assuming that its lead character gets all of his forms filled out in time.