Survey Reveals Which MCU Movie Had The Best Ending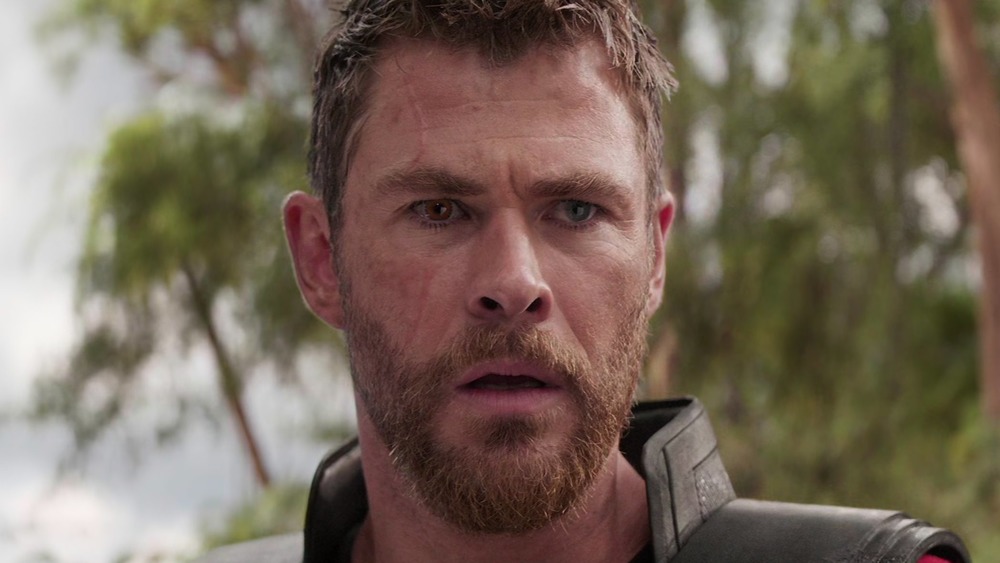 Marvel Studios/Disney
The Marvel Cinematic Universe is known for having an impressive batting average when it comes to the success of their films. Depending on which fan you talk to, there is a dud here and there, but the MCU is mostly made up of top-notch superhero flicks. Kevin Feige and his fellow bigwigs at Marvel Studios rarely miss, as they develop stories with strong beginnings, middles, and ends.
MCU movies almost always end with a major battle, whether it be between two characters or many. These endings can be extremely satisfying, and rarely disappointing. It's the moments fans are on the edge of their seat for. It's when their hands come up and cover their mouths as their eyes widen, wondering who will take the W. Many loyal MCU fans have their favorite movie ending among the bunch, and we wanted to see which one was the all-around favorite — so we put it to a vote.
Looper polled movie fans from all across America and gave them five choices to select from regarding the best MCU movie ending. 
Avengers: Endgame has the best MCU ending, according to fans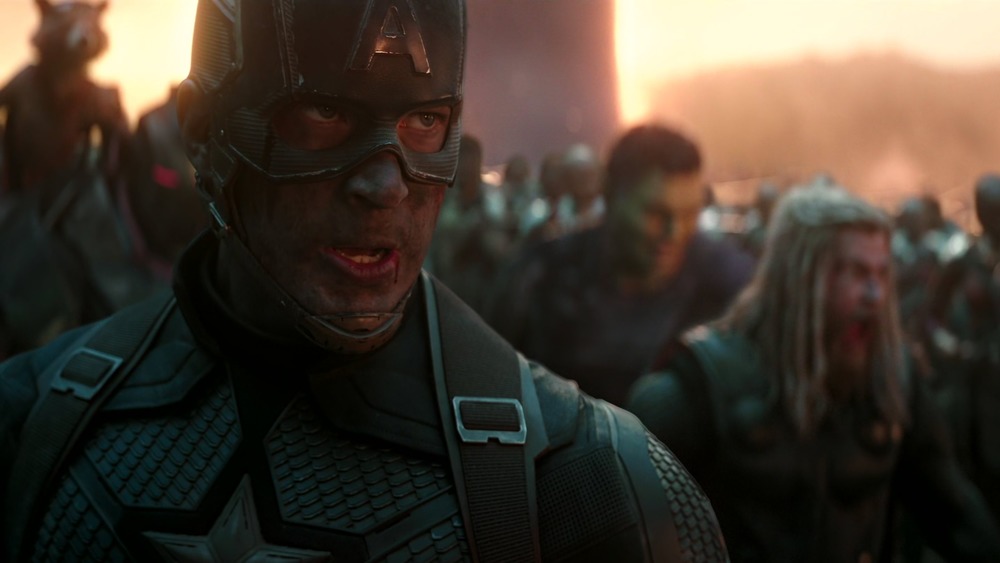 Marvel Studios/Disney
Over 24 percent of our voters selected Avengers: Endgame as having the best ending in an MCU film. This one doesn't come as much of a surprise, as Endgame was the ending, unto itself, of an era that began 11 years earlier. The movie also had one of the greatest final battles ever captured on screen. When you think about all the incredible things that happened in its ending — and when we say ending we mean the last 40 minutes — it's hard to believe anything else could have topped Endgame as the fan favorite: Captain America (Chris Evans) lifted Mjolnir and finally said "Avengers Assemble", Iron Man (Robert Downey Jr.) made the ultimate sacrifice, the dusted came back in a blaze of glory, there were cameos out the wazoo, and Steve Rogers finally got his happy ending with Peggy Carter (Hayley Atwell). Endings just don't get better than that.
Coming in as number two was Black Panther, with over 19 percent of the vote. The Ryan Coogler-directed flick had everything you could want in a finale. While there was one large battle that played out among many characters, the movie finished with a one-on-one fight between T'Challa (Chadwick Boseman) and Killmonger (Michael B. Jordan). Their fight scene is easily one of the best choreographed in the MCU and had one of the coolest backdrops. The final conversation between the two men, as Killmonger suffers his loss, is also extremely poignant, and one of Marvel Studio's most important moments.
Landing as the number three fan favorite is Iron Man, with just over 16 percent of the vote. It's easy to see why fans would pick the first-ever MCU movie as the one with their favorite ending, as it kickstarted the long line of its successors.
Other MCU box office bangers were selected as fan favorites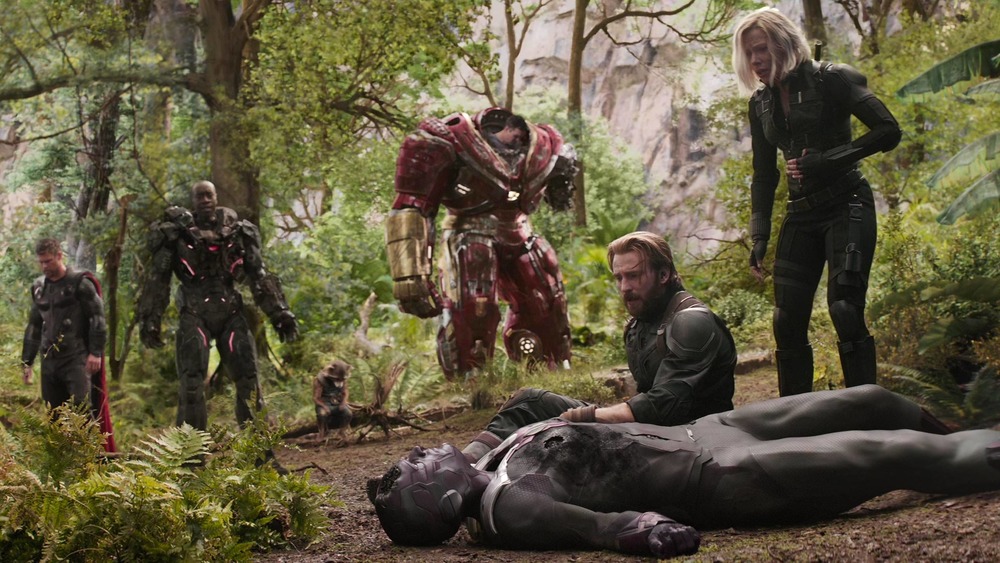 Marvel Studios/Disney
In the fourth spot, with 13 percent of the vote, was Avengers: Infinity War. Infinity War actually had a terribly depressing ending, if you think about it, considering the Avengers lost and half of all life was wiped from the universe, but we know why the fans chose it. Infinity War had one heck of a final battle, with one of the best superhero entrances of all time: Thor's (Chris Hemsworth) landing in Wakanda will forever be one of the MCU's greatest moments, which was made even better by an incredible score.
Behind Infinity War was Captain America: The Winter Soldier, and then Thor: Ragnarok, with 10 and nine percent of the vote respectively. The two films were the breakout moments for the characters, and it's no surprise moviegoers opted for these as the MCU films with the best conclusions.
Seven percent of our voters also opted to write in their favorite MCU film with the best ending. Some of the most commonly mentioned movies included Captain America: Civil War, Guardians of the Galaxy, Spider-Man: Homecoming, and The Avengers.