The Jim Parsons Comedy Flop Defying Odds And Crushing It On Netflix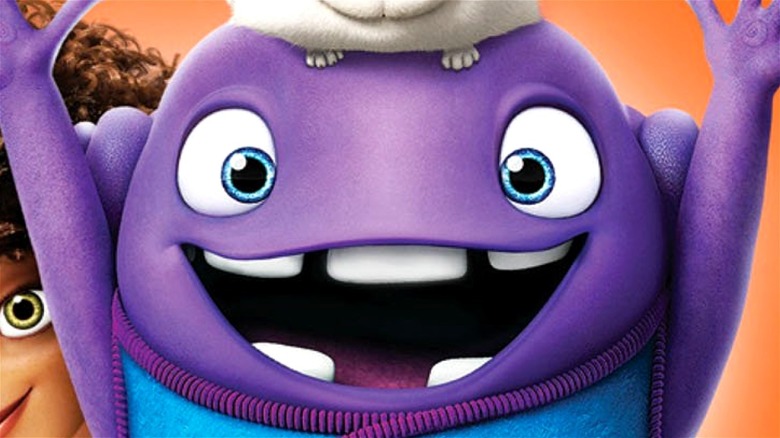 20th Century Studios
Jim Parsons is credited on 280 episodes of "The Big Bang Theory" as well as 83 episodes of spinoff series "Young Sheldon" for his vocal contributions (a minor role earning him quite a bit of cash). Considering the longstanding attachment, Sheldon Cooper is a character practically inseparable from the actor who gave him life.
Nevertheless, Parsons has managed to sustain a career entirely outside the confines of "The Big Bang Theory." Parsons, for example, appeared in a supporting role in the 2016 biopic "Hidden Figures," which tells the story of three African American women whose work at NASA was integral to the United States' space program. In the film, Parsons portrays a head engineer at NASA skeptical of the central trio's abilities. Parsons also appears in every episode of the Ryan Murphy-produced Netflix miniseries "Hollywood" as an agent in the late '40s. He was ultimately nominated for an Emmy for the role. "Young Sheldon" isn't even Parsons' only voice credit. He's been in animation, as well. 
Despite a middling critical reception, this six-year-old film is enjoying newfound popularity thanks to its recent availability on Netflix.
Home is a streaming hit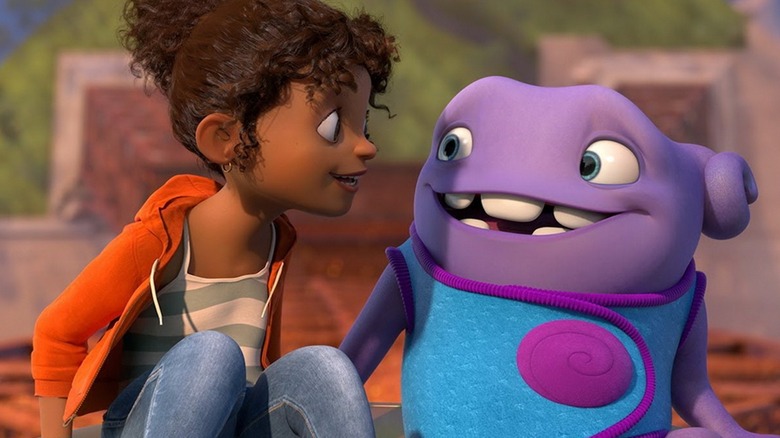 20th Century Studios
DreamWorks' animated film "Home" stars Jim Parsons as an alien named Oh, outcast from his species, the Boov. The Boov inhabit Earth after displacing its human population. Oh, however, makes friends with a human girl named Tip (voiced by Rihanna), despite the otherwise contentious relationship between their two species. Together, Oh and Tip set out on a journey to find Tip's mother.
Reviews were initially mixed. On Rotten Tomatoes, the film holds a 51% critical score and a somewhat more promising 64% audience score. That said, after the film was added to Netflix's streaming catalog in May 2021, it ranked second on the streamer's daily Top 10 list, trailing only Netflix original Zack Snyder zombie movie "Army of the Dead."
In a review for Vox, writer Emily VanDerWerff lauded "Home" for tackling some complex subject matter, despite being an animated film for children. VanDerWerff wrote that "'Home' is really wrestling with things like colonialism and the legacy of America's treatment of Native Americans in the context of a brightly colored, peppily scored alien invasion tale."
Netflix is also host to a 42-episode animated series sequel to "Home," subtitled "Adventures with Tip & Oh." Both the film and its serialized sequel are currently available to stream for Netflix subscribers.