Does Jim Parsons Make Any Money From Young Sheldon?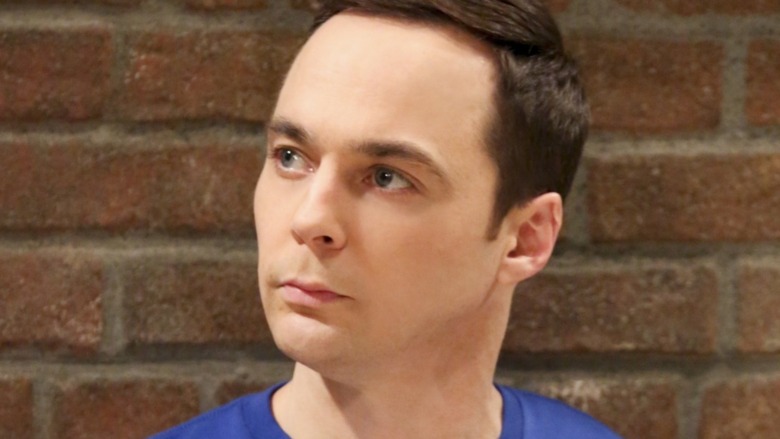 CBS
When it debuted on CBS in the fall of 2007, "The Big Bang Theory" was an instant hit. Following the lives of four brilliant but often socially awkward nerds, millions of viewers tuned in week after week and season after season to see how their favorite characters would navigate through many of life's struggles, like jobs, love, and the near-impossible task of getting into San Diego Comic-Con.
One character that really made a splash was Sheldon Cooper, as played by Jim Parsons. Parsons' performance as the set-in-his-ways, Bazinga-spouting breakout character earned him critical acclaim. Over the series' 12 seasons, Parsons was rewarded with four Primetime Emmy Awards and a Golden Globe, while being nominated for several other honors.
Though final episodes of "The Big Bang Theory" aired in May of 2019, Sheldon's popularity had already given birth to a prequel sitcom entitled "Young Sheldon." The series follows a nine-year-old Sheldon as he grows up, living in Texas with his religious family and trying to get through high school as a child genius. In the series, he's played by Iain Armitage (who first caught audiences' attention on "Big Little Lies"), but fans can hear a familiar voice: Parsons actually narrates Sheldon's childhood as he grows into the theoretical physicist we all know and love.
Parsons made a nice salary during his time on "The Big Bang Theory." How has being behind the camera while working on "Young Sheldon" affected that already hefty bank account? 
Sheldon Cooper continues to fill Parsons' pockets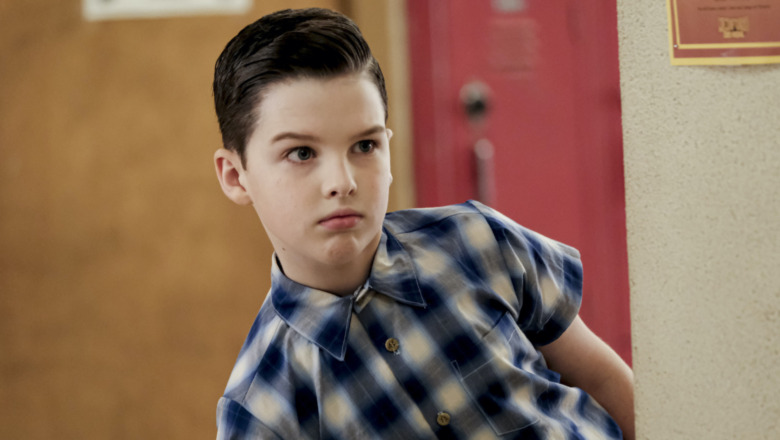 CBS
When "The Big Bang Theory" reached its eighth season, Parsons earned an impressive pay raise. As opposed to the $350,000 he was getting in the previous season, he and co-stars Johnny Galecki and Kaley Cuoco were reportedly raking in $1 million per episode — $650,000 more than the year before, as reported by Screen Crush. In Parsons' case, by the end of the series and the beginning of its prequel, his net worth was estimated to be at least $160 million, according to OK Magazine.
When "Young Sheldon" hit screens during the 2017 fall line-up, it was clear that Parsons' journey with the child genius was far from over, especially when it was still adding to his net worth. However, this time viewers would not be seeing the star's face. While portraying Sheldon on screen during the final three seasons of "The Big Bang Theory," Parsons started his voiceover work in the prequel. Since the parent series concluded, Parsons has continued to work on "Young Sheldon," still receiving benefits from the popular character. While it's obvious that Parsons narrates "Young Sheldon" — it's pretty hard not to recognize his voice during various parts of Sheldon's youth — some may not know that he is also an executive producer, working alongside "Big Bang Theory" creator Chuck Lorre, writer Steve Holland, and even his own husband, Todd Spiewak.
A new deal for Jim Parsons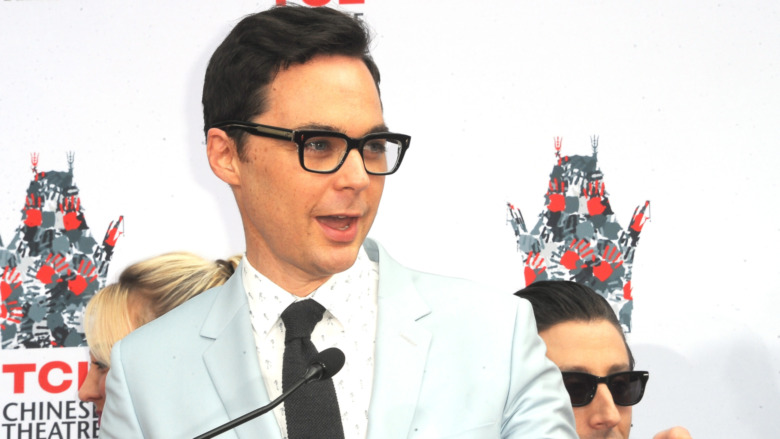 Albert L. Ortega/Getty Images
In addition, it appears that Jim Parsons will soon do more than voice over and executive produce. "Word is he's pulled off this sweet bonus," an insider leaked to OK in regards to a new deal that is reportedly coming Parsons' way. According to OK, the deal will give Parsons an even bigger cut of the profits from "Young Sheldon," a step that has "Hollywood green with envy." Variety also reported recently that "Young Sheldon" isn't going anywhere soon; the series has gotten an early renewal and will be on television for at least three more years. "It's crazy to think that Jim was the one who quit 'Bang,' but his role's still filling his pockets!" OK's insider gushed.
Given the amount of involvement Parsons has in Sheldon's fictional life, it does raise the question as to why he had decided to stop portraying the character on "The Big Bang Theory." Parsons revealed his reasoning on "David Tennant Does a Podcast With..." over a year after the series ended. When he signed the contract for the final seasons, he had a feeling that the journey was over. He was also dealing with intense personal issues, which included the loss of his pet dog, a broken foot, and an epiphany about his father's death at age 52. As Parsons reached his 46th birthday, he wondered where he would be in six years. "I think there's other things I need to try and do," Parsons explained.
Of course, the end of the show that started it all has freed Parsons to explore other projects. In 2020, he starred on and executive produced Ryan Murphy's "Hollywood." However, his continued involvement with the character of Sheldon Cooper shows that he still has some connection to the sitcom world that Chuck Lorre and Bill Prady created.