The Character Everyone Forgets Keegan-Michael Key Played In HIMYM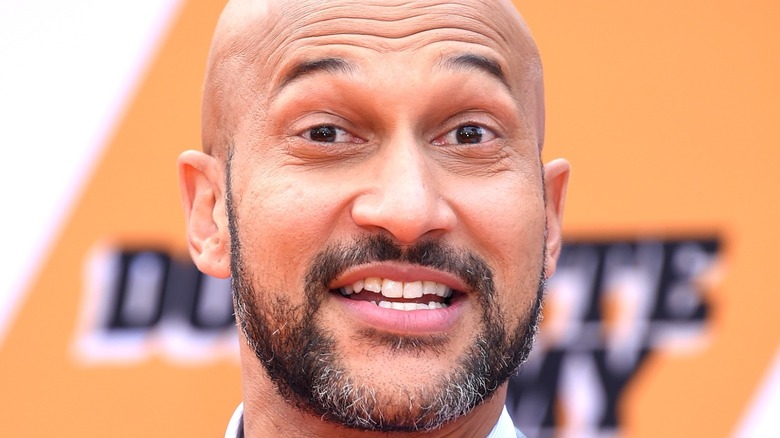 Shutterstock
Keegan-Michael Key has come a long way since his "MadTV" and "The Planet's Funniest Animals" days. The actor and comedian is currently one of Hollywood's most prolific funnymen, with accomplishments ranging from countless memorable TV roles to voicing major characters for Pixar, WAG, and Sony Animation to hosting the latest seasons of "Brain Games" and "Game On!" And, with his starring role opposite Cecily Strong on Apple TV+'s "Schmigadoon!" just around the corner, we'll likely be seeing even more of Key in the future.
As he has been a ubiquitous presence on television for the past decade, Key has racked up more small-screen roles than you could count, and a great many of those roles have been on sitcoms — he has made appearances on "The Middle," "BoJack Horseman," "Modern Family," "It's Always Sunny in Philadelphia" and "Veep," among others. Naturally, some of those innumerable roles are better remembered than others. One in particular among them always seems to be overlooked, either in the context of the show itself or Key's career. In 2013, he was one of the two guest stars who anchored a major plot on one of the most important episodes of "How I Met Your Mother."
Keegan-Michael Key was one-half of an insufferable couple on the Season 8 finale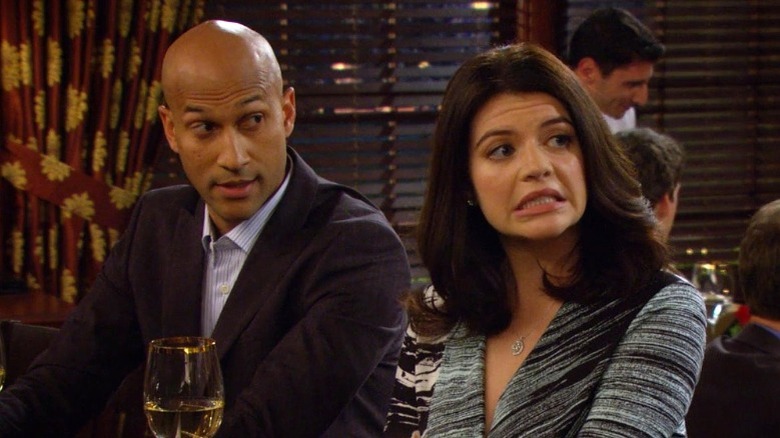 CBS
CBS's "How I Met Your Mother" was a show that, among other things, specialized in nabbing big guest stars for memorable roles. By the time the show concluded its nine-season run, it had a whole plethora of illustrious featured players to show for it, from Britney Spears to Kyle MacLachlan to Bryan Cranston to Lucy Hale.
Keegan-Michael Key joined that roster along with fellow sketch comedy savant Casey Wilson on the Season 8 finale. Most of the penultimate season of "How I Met Your Mother" concerned the wedding preparations of Robin Scherbatsky (Cobie Smulders) and Barney Stinson (Neil Patrick Harris), and that storyline climaxed on "Something New," which tells the story of the hours immediately leading up to the wedding, with Robin and Barney trying to relax before the wedding by going to a bar.
Once there, they clash with obnoxious couple Calvin (Key) and Krirsten (Wilson) and decide to try and break them up out of spite. Though their slipping of a wedding ring into a champagne glass initially stirs the expected tension between Calvin and Krirsten, the plan backfires when the two actually decide to get married at the end. This ultimately serves to renew Robin and Barney's own faith in love.
Though the episode is better remembered for being the one in which the Mother was finally revealed, that B-plot aptly exemplified the show's ability to seamlessly weave snark and sweetness like the best of romcoms, as well as Key's own firm grip on both comedic and sincere acting.