The Character Everyone Forgets Lucy Hale Played In How I Met Your Mother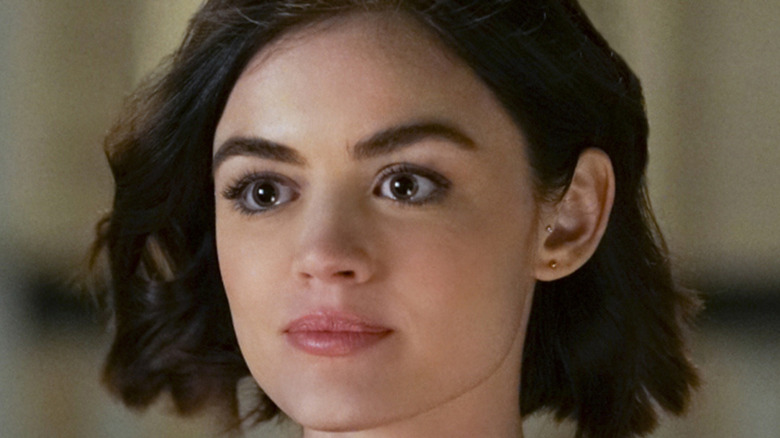 Freeform
Any show that lasts for nine seasons and over 200 episodes will undoubtedly rack up an impressive roster of guest stars. "How I Met Your Mother" is no exception, and plenty of famous faces swung by over the years to date Barney (Neil Patrick Harris), give Ted (Josh Radnor) advice, or pal around with Robin (Cobie Smulders).
While some guest stars, like Bob Barker, Heidi Klum, and Ralph Macchio, played themselves, other celebrities became entrenched in the "How I Met Your Mother" mythos. Britney Spears played Abby the receptionist, who had a crush on Ted, while Bryan Cranston went back to his sitcom roots to portray Ted's overbearing boss, Hammond. It's a lot to keep track of, particularly in the later seasons, but as you go back to watch all of the series from the start, you may come across some actors who broke into the mainstream after a "How I Met Your Mother" cameo. 
One of those actors is Lucy Hale, perhaps best known for being a primary cast member on "Pretty Little Liars." She showed up on "HIMYM" once in 2007 and reprised the role in 2014 as someone significant to Robin.
Lucy Hale plays Robin's little sister on How I Met Your Mother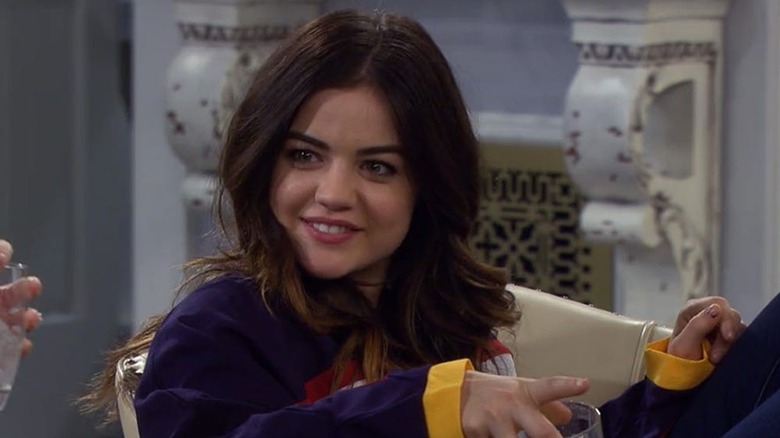 CBS
It's understandable if you don't remember Hale's performance on "How I Met Your Mother." After all, she first showed up on the sitcom in 2007 in one of her earliest acting roles. She played Robin's sister, Katie Scherbatsky, in Season 2's "First Time in New York," where she lets her sibling know that she plans on losing her virginity to her boyfriend while they're in New York together. Robin and Ted manage to talk her out of it, and she learns an important lesson by the end. 
Years later, when "Pretty Little Liars" was at the height of its popularity, Hale would reprise her role in Season 9's "Vesuvius." It makes sense for the character to come back, seeing as how Robin's wedding was imminent. In the episode, Katie's there to assuage all of the fears Lily (Alyson Hannigan) has about Robin seeming so chill about her upcoming nuptials. This exchange occurs right before Robin has a tearful reunion with her mother in her first and only appearance on the show.
Hale wasn't the only "Pretty Little Liars" star to make their way into Ted's long, meandering story. Her former co-star, Ashley Benson, appeared in Season 8's "Ring Up!" as Carly. She briefly hooks up with Ted, which Barney initially finds exhilarating until he realizes Carly's actually his half-sister. Interestingly enough, the two "PLL" co-stars' characters technically became sisters-in-law after Robin and Barney married, but don't hold your breath for the two popping up again on Hulu's "How I Met Your Father."