Where Is Nicole Lewis From My 600-Lb Life Now?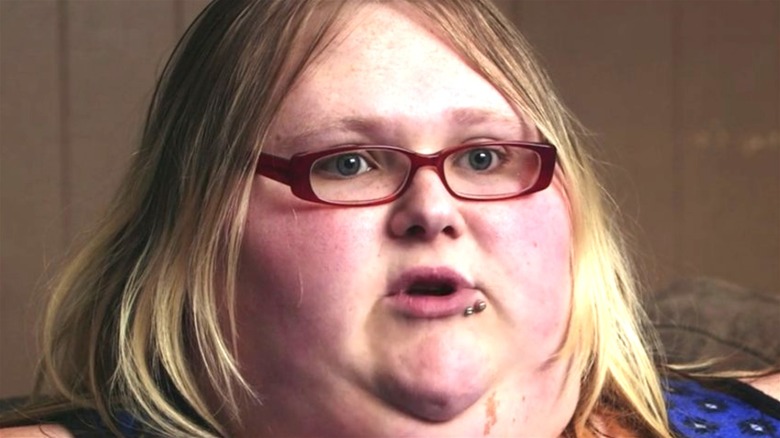 TLC
Everyone who goes on TLC's "My 600-Lb Life" hopes to be one of the many success stories. To fall in that category, patients have to adhere to strict dietary guidelines set forth by Dr. Younan Nowzaradan, so they can prove the ability to maintain a healthy lifestyle after the prospective weight loss surgery. It may not be an easy road, as Season 5's Nicole Lewis can attest, but it's worth it for people to develop healthier habits. 
At 23 years of age, Lewis already had two children and weighed roughly 700 pounds. A traumatic childhood influenced her choices later in life, and her weight got so bad to the point where she couldn't fit through a bathroom door or comfortably shop at a grocery store. Lewis knew what she needed to do, and like so many people before her, she reached out to Dr. Nowzaradan. By the end of her episode, she dropped over 160 pounds. It was a significant accomplishment by any metric, and while the reality star has been quiet on social media as of late, there is one colossal development to discuss.
Nicole Lewis has sued the production company behind My 600-Lb Life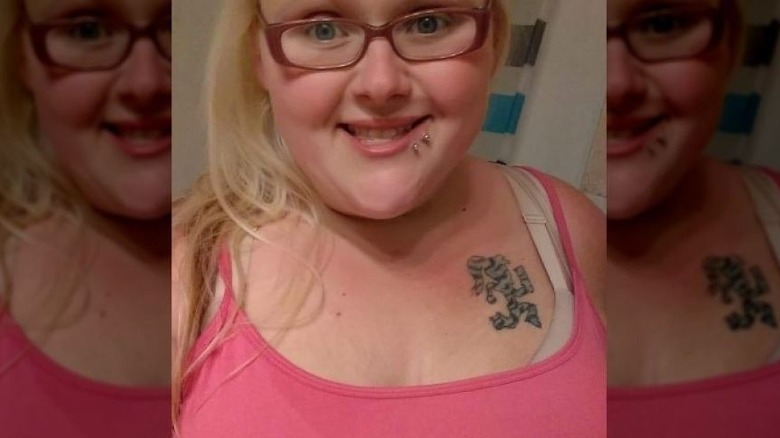 Nicole Lewis/Facebook
While Nicole Lewis had a Facebook account at one point, it appears as though she's since deleted it. The last time it was active, it seemed as though she had continued on her weight loss regimen and had taken steps to regain significant portions of her life (via The Cinemaholic). It's unclear where she's at in her fitness goals, but Lewis joined the long list of former "My 600-Lb Life" participants who have since filed a lawsuit against Megalomedia, the production company behind the reality series. 
Along with Dottie Perkins, David Bolton, Jeanne Covey, and several others, Lewis seeks monetary damages due to her treatment while participating in "My 600-Lb Life." According to court documents made public from the case, her lawsuit "asserts that instead of providing the mental health assistance Lewis needed, that Megalomedia manipulated Lewis for dramatic purposes which had a tremendous psychological toll." Other charges against the production company from Lewis's team include "negligence and gross negligence, intentional infliction of emotional distress, promissory estoppel, and fraud."
The lawsuit remains ongoing, so keep checking back for updates as they become available. As for Lewis, it's a safe bet she won't appear on another "Where Are They Now?" special any time soon.