Dottie From My 600-Lb Life Is Unrecognizable Now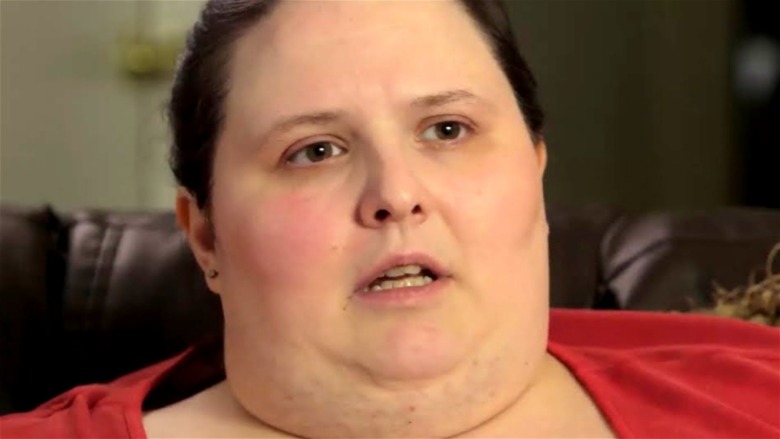 TLC
"My 600-Lb Life" has helped numerous people over the years attain a healthier weight range, and in terms of society as a whole, it's helped shine a light on how becoming morbidly obese is more than just eating a lot and not exercising. Almost all of the people featured have experienced intense trauma in their lives, and at some point, they started turning to food to help fill a void. That was certainly the case with Season 4's Dottie Perkins of Oxford, Mississippi, who ended up at over 300 pounds when she was just 18 years old because she didn't get the love she needed from her family as a child. 
She had her ups and downs over the course of her episode, but eventually, she was able to get under 300 pounds for the first time since she was a teenager. Dr. Now had to give her a healthy dose of tough love after she required hospitalization due to her ballooning weight; this followed the death of her 13-year-old son who had been diagnosed with cerebral palsy and scoliosis. It was a tough road, but looking across social media, it looks as though Dottie has done a good job of keeping the weight off so far. That doesn't mean it's been all smooth sailing since her episode aired.  
She's since filed a lawsuit against the production company behind My 600-Lb Life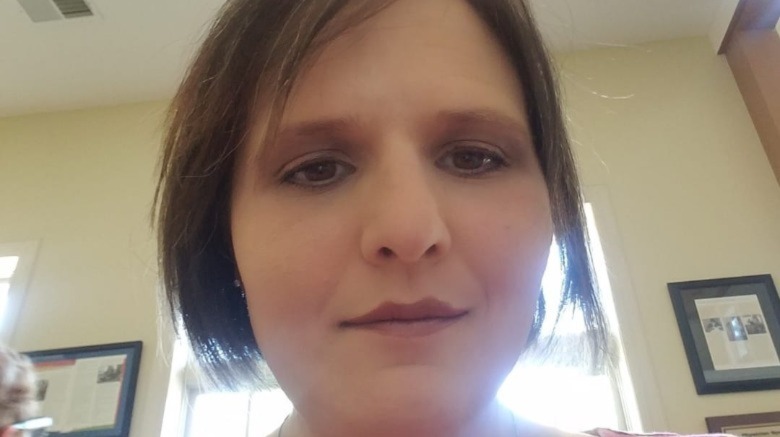 Dottie Potts/Facebook
There have been some major changes that Perkins went through since "My 600-Lb Life" viewers saw her last. For starters, she's no longer Dottie Perkins, as she married Chris Potts, so she now goes by Dottie Potts. She's not incredibly active on social media, but judging from some posts and photos she's shared on Facebook, she's looking healthier than ever and spent time in 2020's quarantine with her husband and her son, Landon. 
While it looks like she's doing better health-wise (as far as we know) thanks in part to getting the weight loss surgery from Dr. Now, she actually ended up suing Megalomedia, the production company that makes "My 600-Lb Life." She's one of several people featured on the series who ended up filing a lawsuit against the company, most of them stemming from emotional turmoil they claimed they endured during their time filming. 
For Dottie Potts, her lawsuit claims that the producers misrepresented her weight loss journey, depicting her gaining weight when she claims she steadily lost weight. Her filing went on to mention how Megalomedia promised to pay all of the medical expenses related to her various surgeries, including the ones she went through during her "My 600-Lb Life: Where Are They Now?" appearances, but she claims the company left her with a massive amount of medical debt (via Starcasm). 
In May 2020, a judge struck down Megalomedia's request to dismiss the lawsuits and decided to consolidate them all together. If you're a fan of the reality series, then this is one story you'll want to keep an eye on.