What Jeanne From My 600-Lb Life Looks Like Now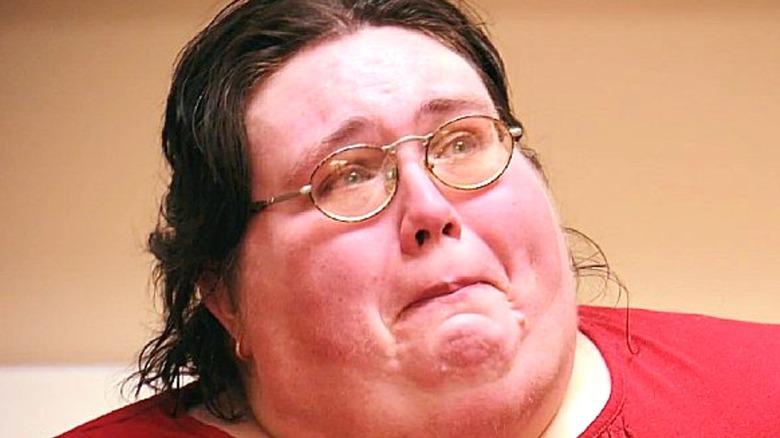 TLC
Many episodes of "My 600-Lb Life" end on a positive note. The person at the center of the episode is able to lose a significant amount of weight, and they're able to undergo gastric surgery to further aid in their weight loss goals. Unfortunately, not everyone is able to get the help they need during their time with Dr. Now, and Jeanne Covey from Season 7 proves that. 
She definitely had one of the most heartbreaking episodes to be featured on the reality series. Her back story revealed abuse and how she started binge-eating from a very young age. By the time she was 40, she weighed over 700 pounds and still lived with her parents, remaining completely dependent on them. She genuinely seemed to want to make a change in her life to be healthier, but after she met Dr. Now for the first time, it was nothing but one setback after the next. Not only did her mother experience a health scare, but her father died in his sleep, during filming, while she and her mother were in the hospital.
Jeanne Covey had to end her treatment with Dr. Now because she just wasn't in a place in her life to continue. Her episode ends with her only losing about 23 pounds with no real insight into how she's been doing in the time since. Luckily, it appears as though she was able to lose a fairly substantial amount of weight, all on her own, in private.
Jeanne Covey lost a lot of weight... and went on to sue the production company behind My 600-Lb Life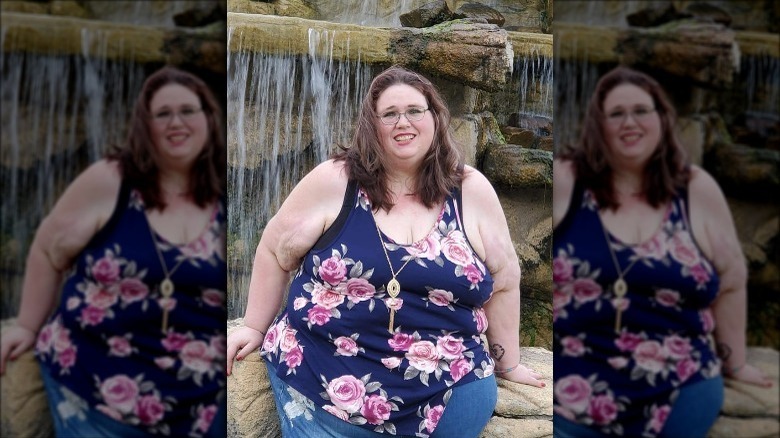 Jeanne Covey/Facebook
It would only be natural for "My 600-Lb Life" viewers to worry about Jeanne Covey after her episode ended. It really didn't seem like she was in a good state mentally, but fortunately, it appears as though she was able to get a handle on her weight all on her own. Throughout her episode, Dr. Now reprimands her for not caring enough to lose the weight necessary to qualify for surgery, but she's adamant she can do it. 
Later, she proved she could do precisely that, as evidenced from her Facebook page, where she has documented her weight loss progress. In August of 2020, she posted a comment on the page saying she had gotten down to 388 pounds, a major accomplishment by any measure.
While it's great to see her doing so well in life, she hasn't forgotten about her time on "My 600-Lb Life." In fact, she joined several other former cast members in suing the production company behind the series — Megalomedia — for alleged problems while filming. Everyone has different reasons for suing, but in Covey's case, she claims that Megalomedia forced her to keep filming even after her father's death. Additionally, her lawsuit also claims that the production company had promised to pay for her mother's medical expenses, but it never offered any kind of compensation. 
The latter allegation has come up before, notably with Dottie Perkins, who also had health problems during filming that she claims went unpaid. The lawsuit remains ongoing, with a judge denying Megalomedia's request to dismiss all charges (via The Ashley's Reality Roundup). Keep checking back for more news on this case as it become available.