The Modern Romantic Dramedy Everyone's Binging On Netflix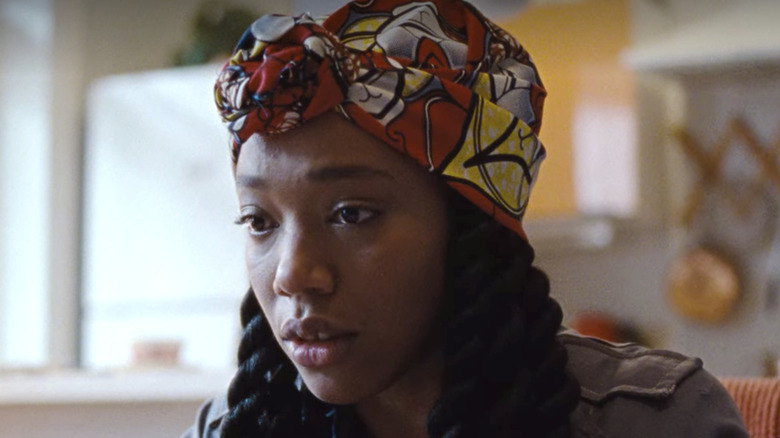 Netflix
Remember that Netflix comedy series from 2015 that everyone was raving about, created by Aziz Ansari and Alan Yang called "Master of None"? Well, it's finally back on Netflix with a reinvented third season worth checking out, and there's a new face at the center — Lena Waithe. 
"Master of None Presents Moments in Love," released on May 23, 2021 and consisting of five episodes, brings the same touching, thought-provoking attitude that made the first two seasons so popular to a new perspective. Ansari, who faced an accusation of sexual misconduct within the #MeToo movement in 2018, appears in "Moments in Love," but not for long, with most of his work going on behind the scenes as director and co-writer with Waithe. Whether or not the delay and Ansari's less visible role has to do with his past controversy or not, it's unclear, but "Moments in Love" deserves the chance to be judged on its own merits, at least to a point. The new episodes focus on the love story between Waithe's character from previous seasons, Denise, and her wife, a new character named Alicia, played by BAFTA winner Naomi Ackie. The two women navigate their life together, facing relationship troubles as they go through multiple attempts to have a baby. 
"Moments in Love" is at times bleak and weary in its portrayal of the couple's realistic issues, but it's a very honest and captivating story of love. Clearly, its touched many viewers hearts, as the series is currently a favorite with audiences on Netflix. 
Master of None Presents Moments in Love impresses viewers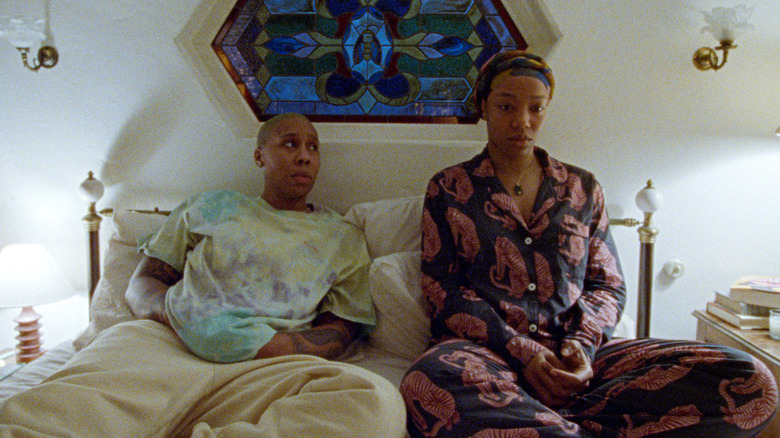 Netflix
While it only just premiered the other day, viewers are flocking to check out "Moments in Love," the newest story from the "Master of None" series released four years after Season 2. Along with Waithe and Ackie, the new episodes feature a handful of other actors in small roles, including Faith Alabi, Rosalind Eleazar, Davina Moon, and Angela Bassett reprising her role as Denise's mother, Catherine, from Season 2's fan-favorite episode, "Thanksgiving." People should not go into "Moments in Love" expecting something like Seasons 1 and 2 because it's a seriously slow burn, but it pays off in the end. 
Most critics like the reinvented series, as "Moments in Love" has an 81% on Rotten Tomatoes, with Brandon Katz of Observer declaring it "an emotional triumph," that is "raw in its mundanity, respectable in its patience, and touching in its stillness." NPR writer Eric Deggans gives particular praise to Ackie, saying that she is "a revelation as Alicia, bringing a grounded determination to her efforts to have a baby and build the life she wants." But for some, including Deggans, Ansari's past and his reluctance to address it through "Moments in Love" overshadows the strength of the new episodes, with Deggans calling the season "handicapped by residual ambivalence over a co-creator who has never fully explained himself."
Overall, "Master of None Presents Moments in Love" is a riveting portrayal of the love and struggles between two women, with a stark presentation of the normality of everyday life. The Netflix hit series is already dominating the streaming platform, but it's ultimately up to you whether or not to check out the new episodes.