The Master Of None Reunion You Missed In Wonder Woman 1984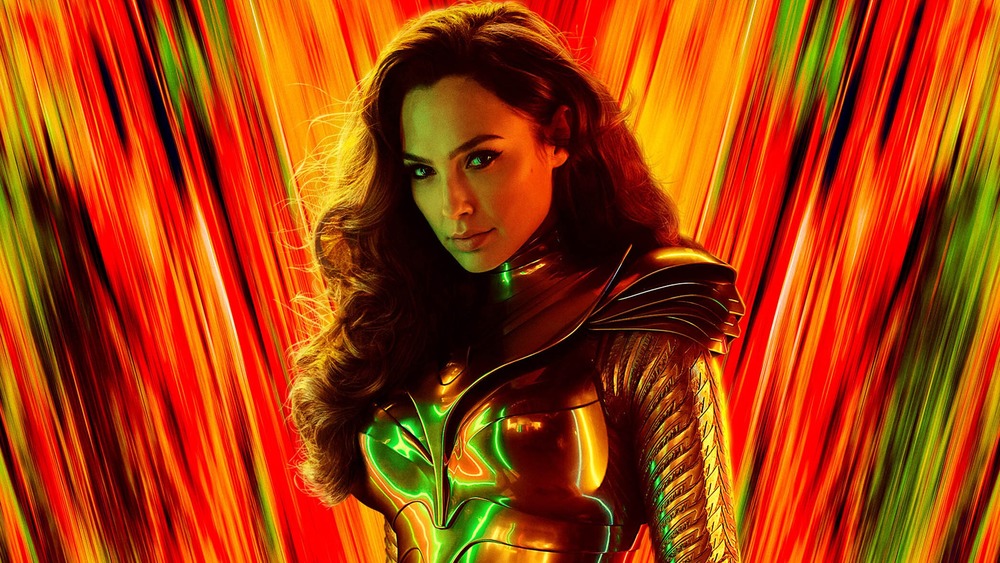 Warner Bros./DC Entertainment
Contains minor spoilers for Wonder Woman 1984

Wonder Woman 1984 is now out for the world to see, providing the kind of big-budget spectacle audiences have been sorely missing in 2020 (even if they had to watch the movie at home on HBO Max). It's hard to believe it's been over three years since we last saw Gal Gadot suit up as the Amazonian Princess back-to-back in the DC Extended Universe films, Wonder Woman and Justice League. Thankfully, she's back with a vengeance in the film set several decades after the events of the first movie, and she's been reunited with her love interest, Steve Trevor (Chris Pine). 
Plenty of new characters come into the mix as well for this nostalgic ride back to the 1980s. Barbara Minerva (Kristen Wiig) turns into the villainous Cheetah, while Maxwell Lord (Pedro Pascal) is the conniving businessman at the center of the film's conflict. With so many new characters, conflicts, and relationships to explore, it's perhaps no surprise that Wonder Woman 1984 set the stage for a coincidental reunion from a canceled-but-no-less-beloved Netflix sitcom, Aziz Ansari's irreverent Master of None.
Ravi Patel and Kelvin Yu starred on Master of None before appearing in Wonder Woman 1984 together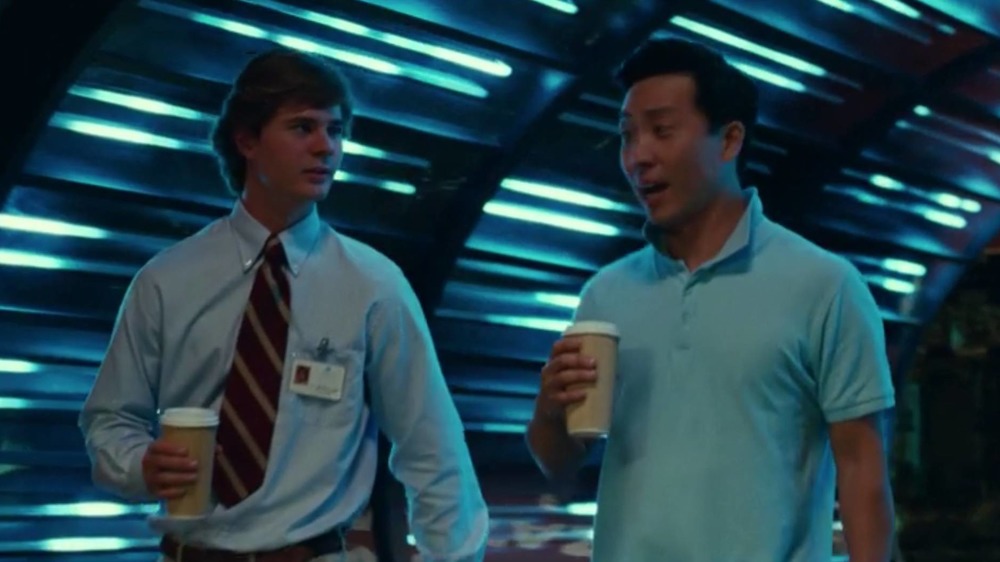 Warner Bros./DC Entertainment
Master of None was a short-lived Netflix original series that ran for two seasons. While the show was widely-praised by critics, particularly its season 2 Thanksgiving episode, it was canceled following sexual assault allegations against creator and star, Aziz Ansari. Master of None may have ended abruptly, but many members of its cast have moved on to greener pastures.
Lena Waithe went on to star in high-profile projects like Westworld and Ready Player One. Eric Wareheim continues to tickle people's funny bones in the new sci-fi comedy Moonbase 8, and Ravi Patel and Kelvin Yu ended up reuniting (kind of) in Wonder Woman 1984. While they don't share any scenes together in the superhero blockbuster, they each have noteworthy roles. Patel portrays Babajide, who provides Diana, Steve, and Barbara with information concerning the Dreamstone and how it connects with the God of Lies. Kelvin Yu has more of a background role, playing a man by the name of Jake who works at the Smithsonian Institution. He initially rebuffs Barbara's request for assistance, but after she makes a wish on the Dreamstone and gains all of Diana's confidence, it's clear he's smitten by her. 
Wonder Woman 1984 may be filled with big action set pieces, but it also knows how to thread a little humor in with the explosions. Chris Pine's montage of trying on different outfits and the addition of Kristen Wiig to the cast are testaments to that, and it's great to see other established comedic actors filling out the ranks. 
You can see Wonder Woman 1984 now in theaters or on HBO Max from now through January 24, 2021.