The High-Fashion Reality Hidden Gem You Can Catch On HBO Max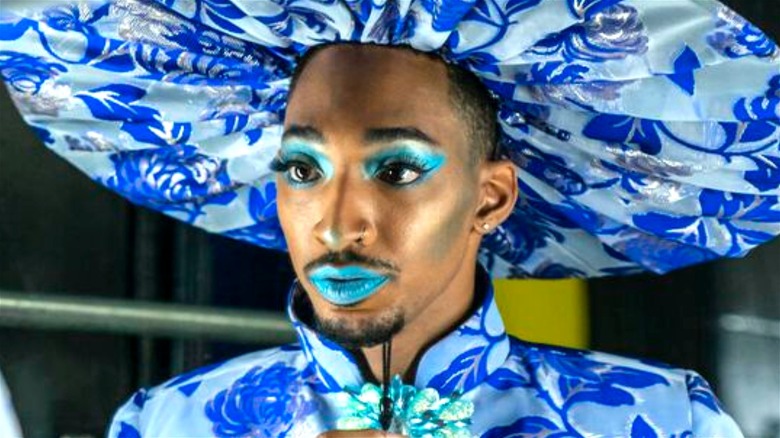 HBO Max
HBO Max is cordially inviting you to its latest ball, and no, we're not talking about the kind they have on "Bridgerton."
The reality show "Legendary" takes its inspiration from the drag ball scene. These events have been around for a century and feature folks from across the LGBTQ+ spectrum turning out high-wire drag performances, intense vogue-offs, and costumes that would make Liberace blush (via Grinnell College). Like "RuPaul's Drag Race" before it, "Legendary" is bringing this distinct subset of LGBTQ+ culture to the world.
Hosted by ball scene icon Dashaun Wesley and featuring judges such as dancer and "Pose" co-star Leiomy Maldonado, Jameela Jamil of "The Good Place," celebrity stylist Law Roach, and Megan Thee Stallion, the series challenges contestants to leave the audience gagging on their fabulousness. The competition features eight groups, known as houses, each consisting of five members. Every episode has them putting together a dynamic performance to fit the theme passed down to them by the judges. The winning house gets tens across the board and the losing house gets the chop.
Season 2 of "Legendary" is currently airing on HBO Max but if you haven't yet caught up on the first season, the critical consensus is that it's well worth your time.
The creativity and talent of the contestants sold the critics on Legendary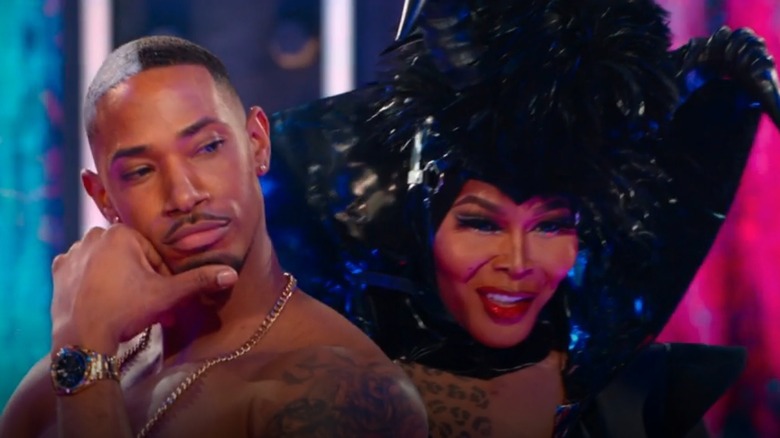 HBO Max
When critics got their first look at "Legendary" back when Season 1 premiered in 2020, they gave the series largely positive reviews. While some had critiques about the way the show and competition are structured, the sheer wow effect of the performances themselves outweighed the negatives.
In a capsule review for NPR, Glen Weldon called the series "exuberant" and "compelling." He went on to say, "The show nails the mix of personal backstories and barn-burning performances, and the teams are insanely charismatic."
Jude Dry of IndieWire was similarly effusive in their praise of the contestant's skills, writing, "The looks, the moves, the face, the music; these are things you didn't know the human body could do, much less five of them in sync." Although they had some criticisms of the format of the series itself, they ultimately concluded, "It all comes together in a mind-boggling fantasia of ingenuity and beautiful queer culture."
Among the things Roxana Hadadi appreciated about the series is the way it emphasizes triumph rather than adversity in its depiction of LGBTQ+ culture. Writing for AV Club, they noted, "'Ballroom taught me how to be me,' one of the competitors says, and 'Legendary' works by being both a celebration of that self-expression and a formalized exercise in the defiant competitiveness that emboldens it."
What are you waiting for? Head over to HBO Max to get a front-row seat to the ball.