Archie Comics Deal Could Open Door For Riverdale Spin-Offs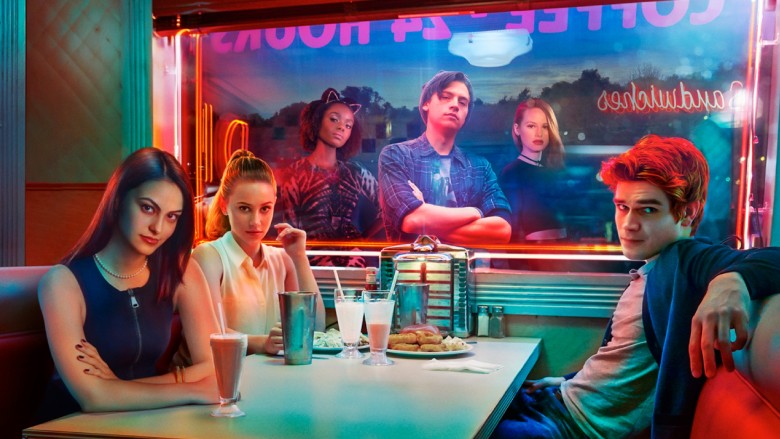 Archie Comics has signed a development deal that could mean more classic characters coming to our TV screens.
According to The Hollywood Reporter, the deal would see Warner Bros. Television exclusively developing Archie properties for TV and original content. The company has a similar arrangement with DC Comics, which has led to Arrow, The Flash, Legends of Tomorrow, Supergirl, Gotham, and Powerless.
Archie CEO Jon Goldwater teases that, while development deals could include big name characters like Sabrina the Teenage Witch or Josie and the Pussycats, they can also include some of the company's lesser-known properties, including the Dark Circle superheroes.
"Archie is unique in that we have a huge library of characters that are not only recognizable, but they're successful and entertaining," said Goldwater. "Everyone knows Josie and Sabrina. Beyond that, we have an entire pantheon of heroes and villains that are perfect for TV or movies. Not to mention Katy Keene, Black Hood, Sam Hill, just to name a few. The possibilities are endless, and I can't wait to start talking about what we have coming up."
Goldwater says that Archie is now a "multiplatform company," something which he sees as important for the brand's future.
"We have to now bring the aesthetic and fearlessness that made the comics successful into everything we do, while still keeping the publishing fresh and surprising," he said. "We can't get complacent and we can't assume people will be with us. We have to continue to strive for quality in the stories we share with our fans and we have to look for opportunities to stand out from the crowd. But our strategy won't change: to get these characters out there in the best way possible, and to provide our fans with the best stories they could ever imagine."
Riverdale, one of our top shows to look forward to in 2017, has had so-so ratings but stellar critical reviews, a combination which has led to renewals of shows like Crazy Ex-Girlfriend at The CW in the past. The show airs on Thursdays at 9 p.m. on The CW.