Sabrina The Teenage Witch May Appear On Riverdale This Season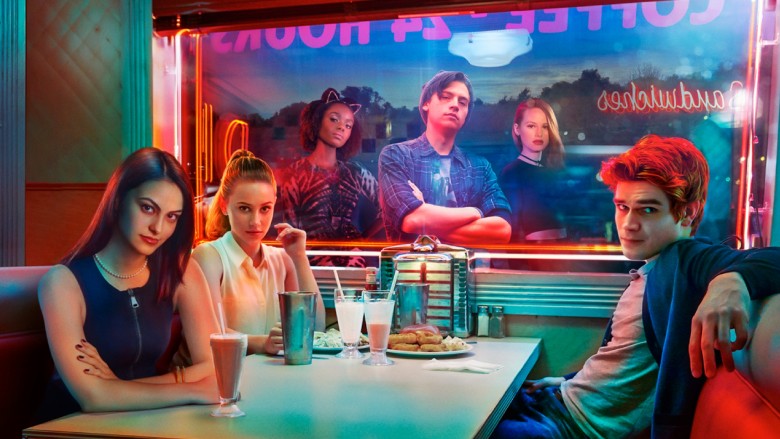 Riverdale showrunner Roberto Aguirre-Sacasa says that there's a chance we could see another very famous character drop by the Archie comics adaptation this season.
Aguirre-Sacasa has previously teased that Sabrina Spellman, better known as Sabrina the Teenage Witch, could appear on the show, telling Entertainment Weekly before the premiere that she was "likely" to show up eventually. Now, he tells TheWrap that the famous teen could even appear this season.
"We could [see her in Season 1]," he said. "As I say, never say never, but it's certainly within the realm of possibility."
"The one thing that's tricky is, there will always be a genre, mystery element to this show, but it's hard to introduce a supernatural element," he added. "I think there's a way to introduce Sabrina in a way that's not supernatural, but she is, she's a witch."
Sabrina debuted in Archie's Madhouse #22 in 1962. The character became more widely known through the Melissa Joan Hart ABC sitcom, but Aguiree-Sacasa says that Riverdale's version won't be anything like Hart's bubbly blonde.
"As dark as Riverdale is, the vision for Sabrina is even darker," he said. "Riverdale is on one side of the Sweetwater River and Greendale, where Sabrina lives, is on the other. There's sort of that mythic idea that on one side of the river there's one reality and on the other side of the river there's another reality. So who knows? But yeah, there's definitely a universe where Sabrina pops up in Riverdale, or there's a version of Sabrina that exists in her own witchy bubble."
The highly anticipated Riverdale already has a lot going on without bringing in a new, witchy presence. The show is just beginning to delve into the mystery of who murdered Jason Blossom, while still establishing origin stories for their version of the comics' well-known characters. Still, Sabrina Spellman popping by Riverdale High would definitely be a treat for fans of the comics.
Riverdale airs Thursdays at 9 p.m. ET on The CW.