The Two Rare Pinball Machines That Caught Chumlee's Eye On Pawn Stars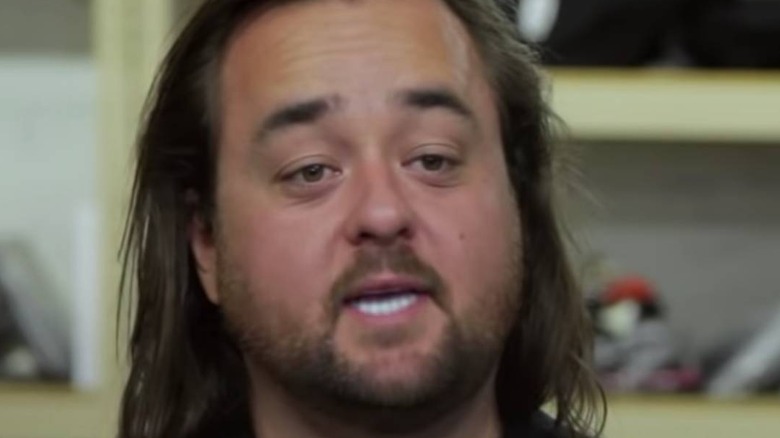 History
The "Pawn Stars" crew hasn't exactly had the best of luck when buying and selling pinball machines. Despite the games being extraordinary works of art still worth playing, minor dings and imperfections significantly impact the overall value. Rick Harrison lost out on the chance to purchase a rare Elton John Captain Fantastic machine because the seller wanted way more than it was worth. Of course, there was the infamous episode where Rick's son, Corey, spent too much on an Evel Knievel pinball device and ended up losing the Gold & Silver Pawn Shop money. 
These machines have a ton of moving parts, and even if just a few components require replacing, it can tank a sale. Luckily, it appears as though Chumlee learned from previous mistakes made at the shop and called in an expert when he went to a seller's house to look at a pair of games on Season 10's "Pinball Punch." The first is a classic Scorpion pinball machine, while the second is a far more unique item. It's a game based on the 1996 movie "Twister," complete with a fan on top to blow wind in your face as though you're in the midst of a tornado.
Together, they make for some terrific pieces, but when an expert comes in to appraise the items, the seller receives some pretty shocking news. 
Chumlee buys the Twister pinball machine but glosses over the other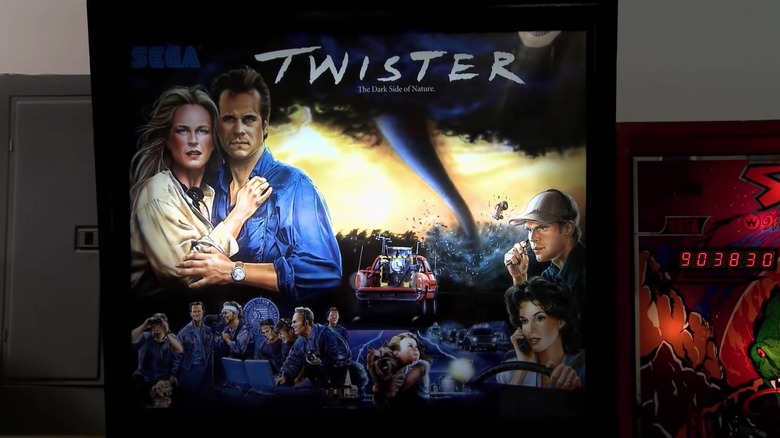 History
You can't put Chumlee in front of a game and not expect him to play it. Despite never seeing a "Twister" game like this before, he has a blast with it as he activates the bonus that puts five additional balls into play. On top of that, there are excellent graphics that stimulate cows and trees blowing past as though a tornado picked them up. It's a cool item, but by Season 10, Chumlee knows better than to throw down a bunch of money on some games, and since the seller asks for $1,000 each, Chumlee gets the shop's game expert to come on down.
No surprise, the "Twister" machine could fetch a pretty penny, and he appraises it for $1,500. Unfortunately, the good news ends there as the Scorpion game receives an estimate of only $800, and the expert goes on to mention how he owns several of those items and can't give them away. When it comes down to brass tacks, Chumlee ends up paying $1,000 for the "Twister" game and doesn't even make an offer for the Scorpion one, much to the dismay of the seller. 
Vintage video games are hot commodities these days. There's a market for people who want to relive their childhoods, as evidenced by the fact an old-school cartridge of "Mike Tyson's Punch-Out!!" receives a valuation of up to $80,000 on the show. Looking at the history of what other "Twister" games have sold for in the past (via Pinball Price), Chumlee should be able to turn himself a nice little profit. One machine sold for over $3,000 back in 2017, so at least "Pawn Stars" should have one success story from buying a pinball game.