What Pawn Stars' Corey Had To Do To Make Up For Lost Profit On This Evel Knievel Item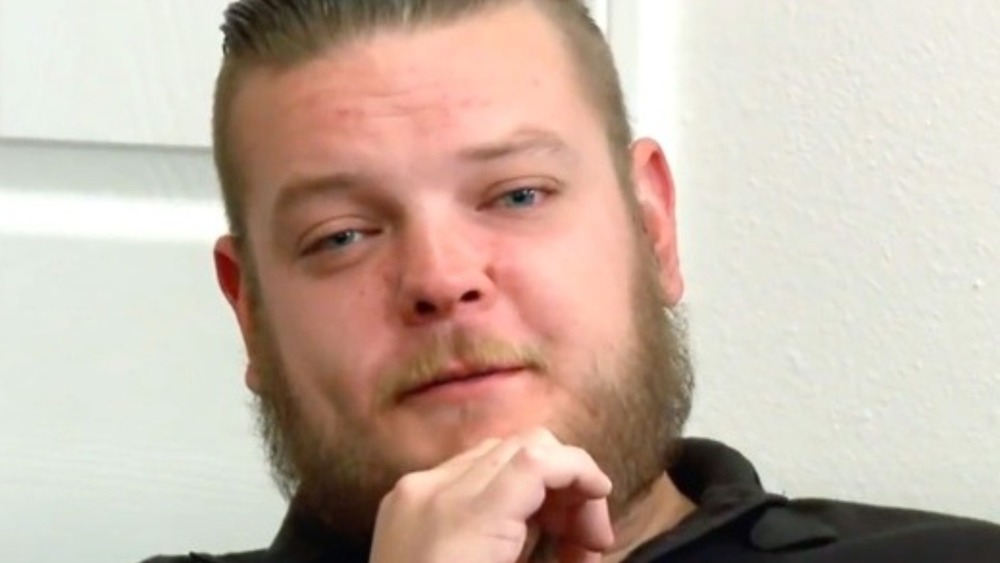 History Channel
In Pawn Stars' fourth season, now co-owner of the World Famous Gold & Silver Pawn Shop Corey Harrison is presented with an Evel Knievel-themed pinball machine. Its owner wants to sell it for at least $1,500. Corey ends up buying the machine for $1,200, sending its seller home slightly disappointed with his return but happy to have the bulky item off his hands.
At first, Corey's investment seems sound. He describes Knievel as "one of America's biggest icons," and likely one of the few individuals, rather than media properties, to serve as the theme of a pinball machine.
Following their purchase, Corey and perennial Pawn Stars compadre Chumlee take the machine to a pinball expert, among the many experts consulted on the show. Though he starts by praising the value of the Evel Knievel machine, he ultimately estimates its worth once restored to be $800 to $900, well under the roughly $300 repairs tacked onto what Corey paid for it.
Understandably, Corey is not just upset with his over-investment in the item but ashamed to have to tell the shop's co-owner and his father Rick Harrison about the loss. His shame is compounded, however, when he ends up forced into a sort of public humiliation as recompense for the financial hit.
Corey collected quarters as punishment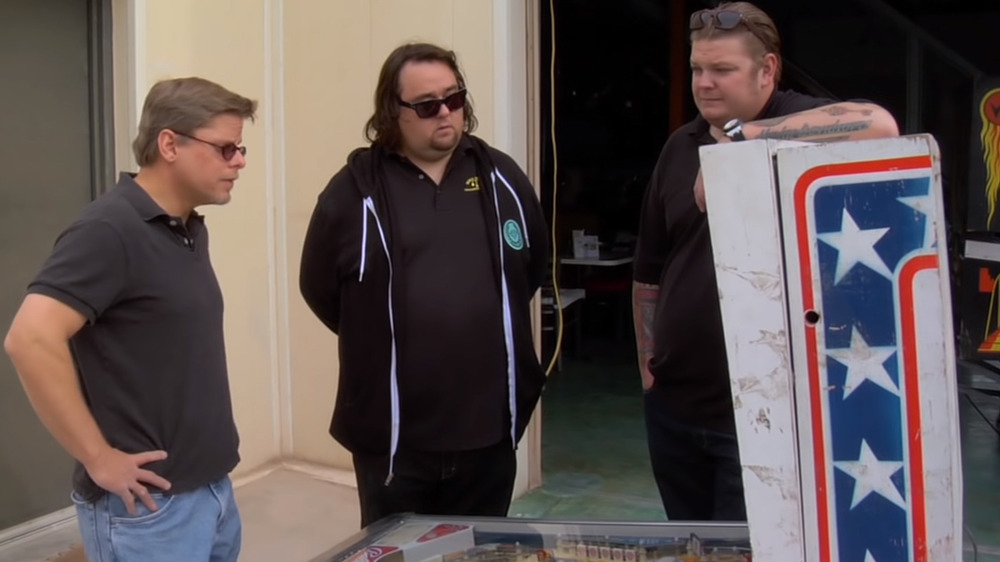 History Channel
Losing money on an item is already a significant faux pas for non-televised pawn shop workers, given that pawn shops are built entirely on selling valuable items for a profit. On Pawn Stars that faux pas is aired for the world to see. Thus, oftentimes members of the Pawn Stars cast are assigned a sort of punishment any time they publicly make a poor investment.
After purchasing the Evel Knievel pinball machine, Corey and Chumlee have the machine restored in spite of the knowledge that, even following the restoration, the machine will likely net them a loss. However, rather than selling it, Corey is tasked with setting the machine up in the lobby of their shop. Then, purportedly to make up the difference between his investment and the machine's value, Corey must collect the quarters spent by customers on the machine.
Just as losing around $750 is more humiliating when televised, so too is being assigned to collect quarters while working a job otherwise requiring specialized knowledge. As would be expected, Corey is none too happy to gather coins on camera.