Army Of The Dead's Omari Hardwick Talks About Weapons Training With SEALs - Exclusive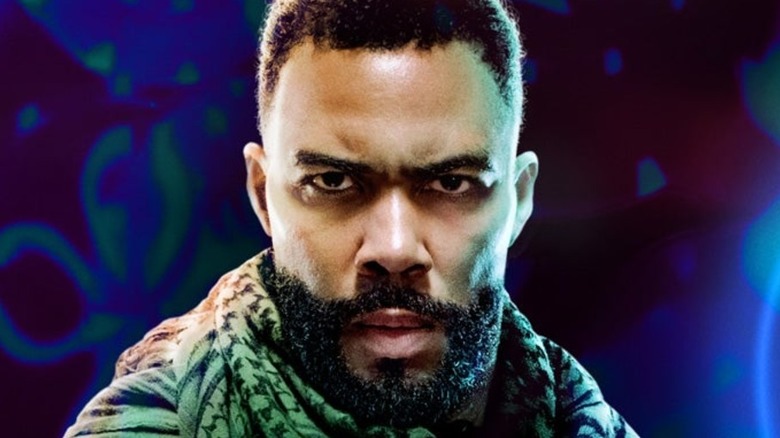 Netflix
When actors go into battle against the undead in Zack Snyder's zombie universe they must be prepared, which explains why the esteemed director had his cast take some extra steps to prepare for the fight of their lives in "Army of the Dead." In the film, streaming now on Netflix and playing in select theaters nationwide, war veteran-turned-mercenary Scott Ward (Dave Bautista) and his fellow veterans Vanderohe (Omari Hardwick) and Maria Cruz (Ana de la Reguera) take on the high-stakes mission of retrieving $200 million from a casino vault in the zombie-infested city of Las Vegas.
The mission, naturally, includes some heavy-duty weaponry — and if the cast was going to be convincing in the way they handled their guns and ammunition as they battled cognitively-advanced zombies on their way to vault, they needed to go through some training with the best of the best to make it so. Hardwick talked to Looper for an exclusive interview, in which he talked about training with Navy SEALs as part of the "Army of the Dead" cast.
Omari Hardwick has complete respect for the Navy SEALs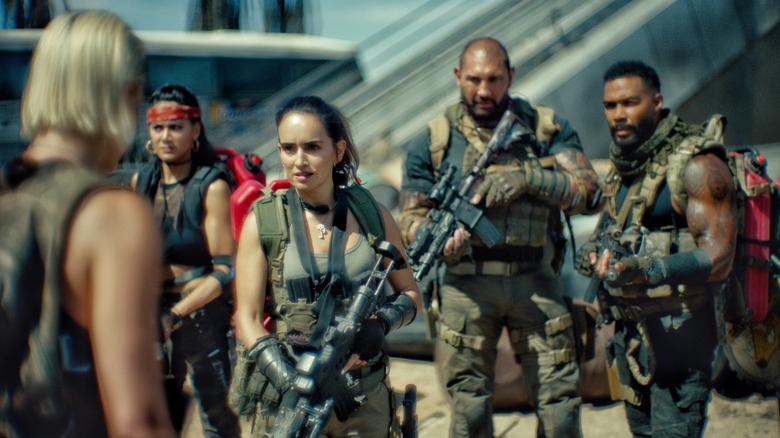 Netflix
In an exclusive interview with Looper, Omari Hardwick said he first wanted to clarify something co-star Matthias Schweighöfer — who plays the crew's expert safecracker, Ludwig Dieter — spoke about in a separate Looper exclusive regarding Navy SEAL training. Yes, some SEALs were involved in the cast's training with weapons, Hardwick noted, but the drills didn't fully resemble what the elite soldiers go through in real-life. "Now, when he states that, he loosely states it. We didn't go through all that there is involving Navy SEAL training," Hardwick said, smiling. "I don't want to be disrespectful to any prior actors who've actually done Navy SEAL training, and, of course, to the Navy SEALs who know what that training entails. I don't want to disrespect them, most importantly."
Hardwick, who for six seasons played the lead role of James "Ghost" St. Patrick on the hit crime drama "Power," said he has been through military training on previous projects but learned something new during his "Army of the Dead" training, nonetheless. "We went through the gun training and we were trained by Navy SEALs, and that was a pretty cool thing. There were two guys that were assigned to us who were connected to Zack Snyder and the team, and they were just second to none — really, really great guys," Hardwick recalled. "I had gone through a lot of military training from 'Miracle at St. Anna' with Spike Lee, and the movie was shot in Tuscany, in Italy; and then equally for 'The Guardian' with Kevin Costner in '06. I had gone through Coast Guard training for that."
Also starring Ella Purnell, Nora Arnezeder, Hiroyuki Sanada, Raúl Castillo and Tig Notaro, "Army of the Dead" is streaming now on Netflix and is playing in select theaters nationwide.