Army Of The Dead Star Ana De La Reguera Shares Her Instant Connection With Dave Bautista - Exclusive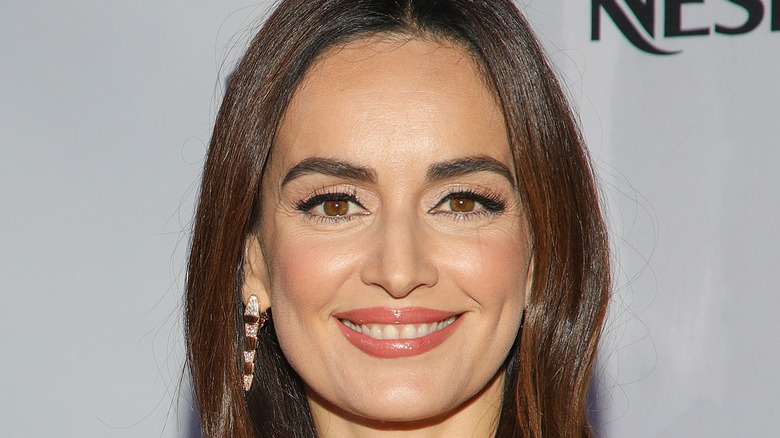 Victor Chavez/Getty Images
Chemistry is not always a guarantee between any actors in a film, but director Zack Snyder somehow knew that Ana de la Reguera and Dave Bautista were going to make for a formidable pair with a deep emotional connection as part of the cast of "Army of the Dead," his new zombie heist thriller. Now playing in select theaters nationwide ahead of its Friday release on Netflix, "Army of the Dead" stars Bautista as Scott Ward, a veteran of the zombie war who reconnects with his friend and fellow soldier, Maria Cruz (de la Reguera), with a dangerous proposal; since both are struggling to make ends meet despite their faithful service to their country, Ward wants Cruz to help him form a band of mercenaries to venture into Las Vegas, which has been walled off in order to contain a zombie outbreak.
The payoff is huge: Ward is hoping to extract $200 million from a vault beneath a casino on the Vegas Strip. The death-defying operation will have to be fast and precise, however, since Ward and his crew will only have 32 hours to complete the job or surely succumb to a deadly fate. When it comes to fate, it seems the two actors were destined to have instant chemistry on set: in an exclusive interview with Looper, de la Reguera said she clicked immediately with Bautista.
Ana de la Reguera says she will never forget meeting Dave Bautista for the first time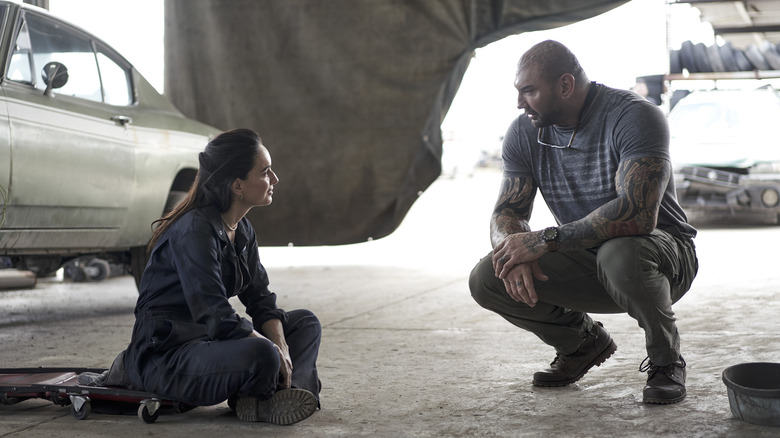 Netflix
"Dave is amazing," Ana de la Reguera said about working with Dave Bautista for "Army of the Dead." "We shot the scene, which is my first scene in the movie, where we meet — when he goes to my body shop and asks me to join the team. That was my first day of shooting, and that was the first day I met Dave. I was like, 'Hi, nice to meet you.' And we all had to shoot this movie like we've known him forever, but we clicked immediately. We became friends in that second, and we were very close during the whole shoot."
The wonderful thing, de la Reguera discovered, is that the "Guardians of the Galaxy" star is just as gracious as a person as he is an actor on set. "He's an amazing human being and also a great actor. Who would've thought? I always had conversations with him, and I think he's incredibly talented guy," de la Reguera told Looper. "I really respect him."
"Army of the Dead" — which also stars Omari Hardwick, Ella Purnell, Nora Arnezeder, Matthias Schweighöfer, Hiroyuki Sanada, Garret Dillahunt and Tig Notaro — is playing in select theaters nationwide and debuts on Netflix.