Here's Where You Can Watch The Present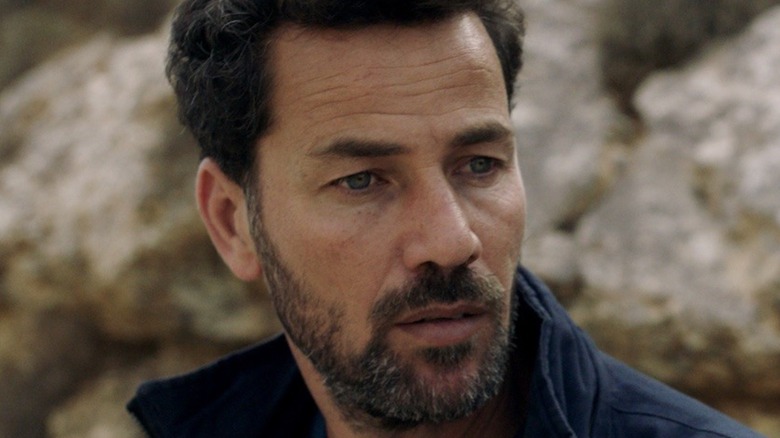 Netflix
The escalation of the Israel–Palestine conflict in 2021 has motivated millions of people around the globe to seek out information, analysis, and perspective on the 70-plus-year geopolitical strife. One crucial source of data for many of those new inquirers has been individual testimonies — whether through journalism, art, or writings and videos on social media, the sharing of ordinary citizens' experiences has been of great service in illuminating the reality and human toll of the crisis.
It's only natural, therefore, that there should be a renewal of interest in a certain film — one which had already made headlines just recently for different reasons. The 24-minute-long "The Present," an Arabic- and English-language Palestinian production, was nominated for an Academy Award for Best Live-Action Short Film a few months ago, becoming the first Palestinian film to earn an Oscar nomination since 2013's "Omar." Set in the Israeli-occupied West Bank, "The Present" tells the story of Yusef (Saleh Bakri) as he and his daughter Yasmine (Maryam Kanj) make a trip to the city of Beitunia to buy a wedding anniversary gift for Yusef's wife and Yasmine's mother Noor (Mariam Kamel Basha). On the way, they're forced to make stops at numerous Israel Defense Forces checkpoints, rendering the journey increasingly frustrating and difficult.
Despite its structural simplicity, the Farah Nabulsi-directed film is enormously affecting thanks to its endearing central performances, as well as politically invaluable for the direct, no-frills manner in which it presents the circumstances of everyday Palestinian life. If you're looking to understand more about the Israel–Palestine situation, here's where you can watch "The Present."
The Present is available to stream on Netflix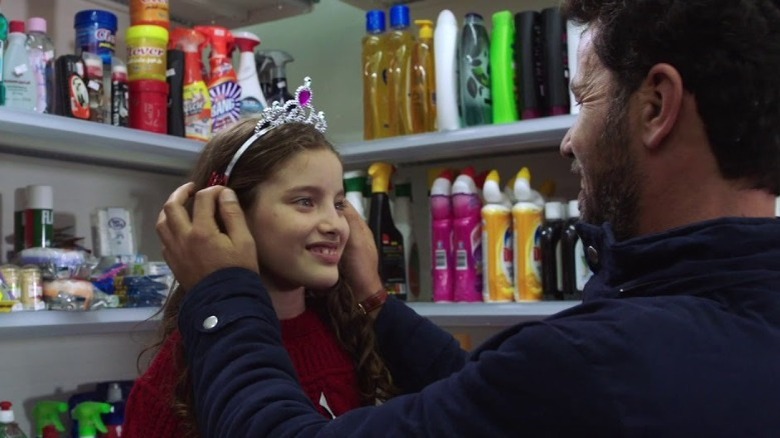 Netflix
Originally a February 2020 premiere at the Clermont-Ferrand International Short Film Festival, "The Present" won multiple awards at film festivals (via Jadaliyya) before being acquired by Netflix.
The streaming service then exclusively released "The Present" for the general public on March 18, just a few days after its nomination for the watershed 93rd Academy Awards was announced. The boost in exposure provided by Netflix's viewership helped the movie reach a wide international audience, and, though it ultimately lost the Oscar to "Two Distant Strangers," it still managed to win a BAFTA Award for Best British Short Film in early April 2021.
It's not the first time Netflix has given short films a bigger platform. Just this year, that was also the case of "Two Distant Strangers," as well as Best Animated Short Film winner "If Anything Happens I Love You" and Best Documentary Short Subject nominee "A Love Song for Latasha." All of those films are available for free along with "The Present" if you're a Netflix subscriber.