The Powerful Sci-Fi Drama That's Taking Off On Netflix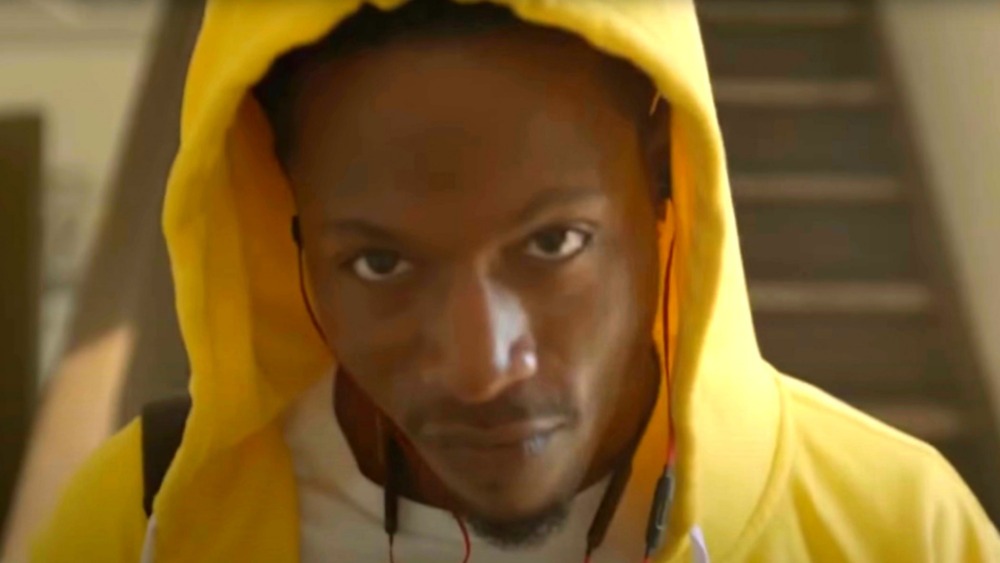 Netflix
Fans cannot stop talking about Two Distant Strangers, and we can understand why. Previously only available through limited screenings, the film's distribution rights were acquired by Netflix, with it dropping on the streaming service in April 2021.
The short film, at a run time of just 32 minutes, stars rapper Joey Bada$$ as Carter James, who, after happily waking up in the bed of his date, Perri (Zaria), is on his way home to his beloved dog. However, in an unfortunate very real-life scenario, he is apprehended by a cop (Andrew Howard) for no discernible reason, and becomes one of the many Black men in America who is killed by police brutality.
But that's not where Carter's story ends, and that's what makes Two Distant Strangers so compelling. Carter finds himself caught in a time loop. He dies at the hands of the police, only to wake up back in Perri's bed over and over again. No matter what Carter does, he is arrested and killed by the police, leaving him trapped in a nightmare.
The 'worst version of Groundhog Day'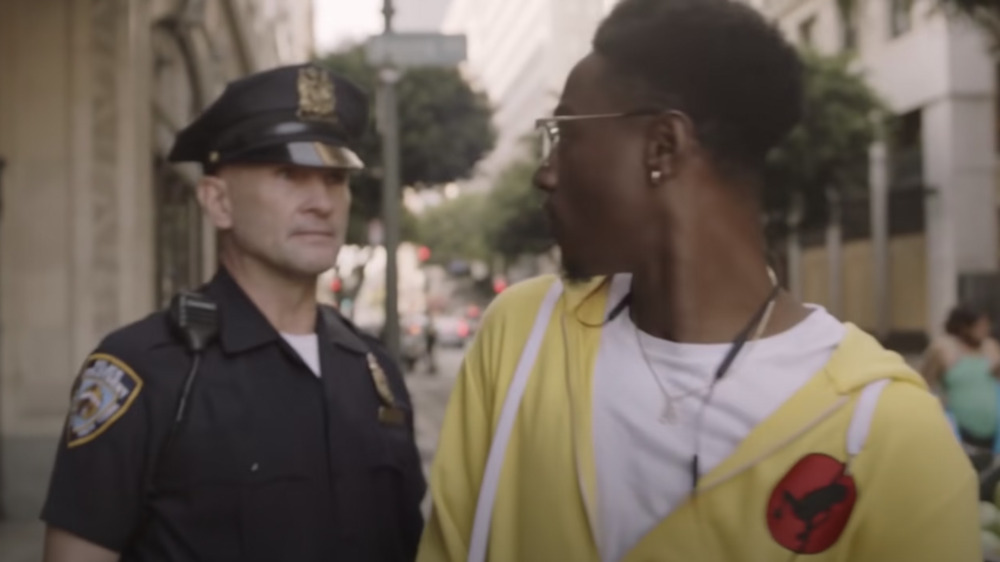 Netflix
Two Distant Strangers has already won Best Short Film at the African-American Film Critics Association Awards, and is up for Best Live Action Short Film at this year's Academy Awards. Writer and director Travon Free, known for his work on The Daily Show and Full Frontal with Samantha Bee, began writing the film in summer 2020 as the Black Lives Matter movement gained momentum worldwide, following the deaths of George Floyd, Breonna Taylor, Ahmaud Arbery, and countless others in the Black community.
In an interview with Complex, Travon Free elaborated on his inspiration for the film, saying, "I needed to say something about what I was feeling and what I believed a lot of people like me were feeling." Free recalled thinking about the "cycle of trauma" that comes with hearing about yet another death, saying "it feels like the worst version of Groundhog Day." It was then Free decided, "I need to do something with this and do something with it right now because we're living through it right now."
Two Distant Strangers is gut-wrenching story, made even more distressing by its real-life inspiration. While the subject matter may be difficult for viewers to watch, Two Distant Strangers is an important viewing experience, especially for those who don't need to fear police brutality in their day-to-day lives. Joey Bada$$ gives an incredible performance, and with big names like Sean "Diddy" Combs and NBA star Kevin Durant as producers, it's clear Two Distant Strangers will continue to captivate viewers long after Oscar season is over.