The Heartbreaking Animated Film Everyone's Watching On Netflix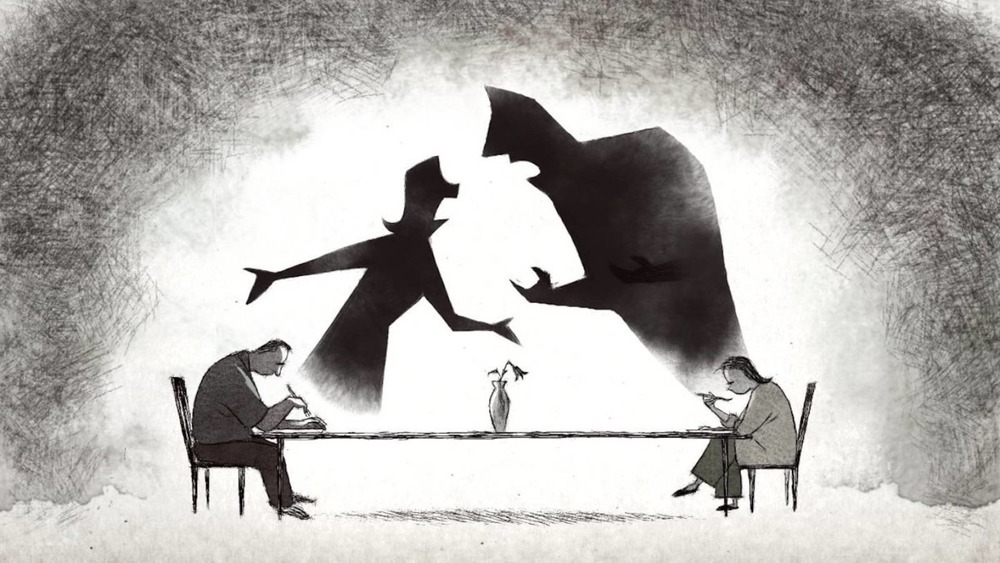 Netflix
For quite some time now, animation has typically been associated with entertainment for children. When you think of great modern cartoons, your first thoughts may race to properties like Adventure Time and SpongeBob SquarePants, but the medium has certainly shifted to tell more adult-oriented stories (looking at you, BoJack Horseman). A lot of adult animation focuses on telling off-the-wall stories imbued with crude humor (like Rick and Morty, for example), but animation also has the power to tell heartbreaking stories that are just as powerful as anything you could see in live-action. 
There's no better example of this than If Anything Happens I Love You, currently available to stream on Netflix.
While children can certainly watch this short film, parents should be there to help guide them through the emotional rollercoaster it takes audiences on. The film's only 12 minutes in length, so it's easy enough for anyone to fit in their schedule, but watch out: It's a tearjerker, and you're going to want to hug your kids a little harder after watching it. 
What's If Anything Happens I Love You about?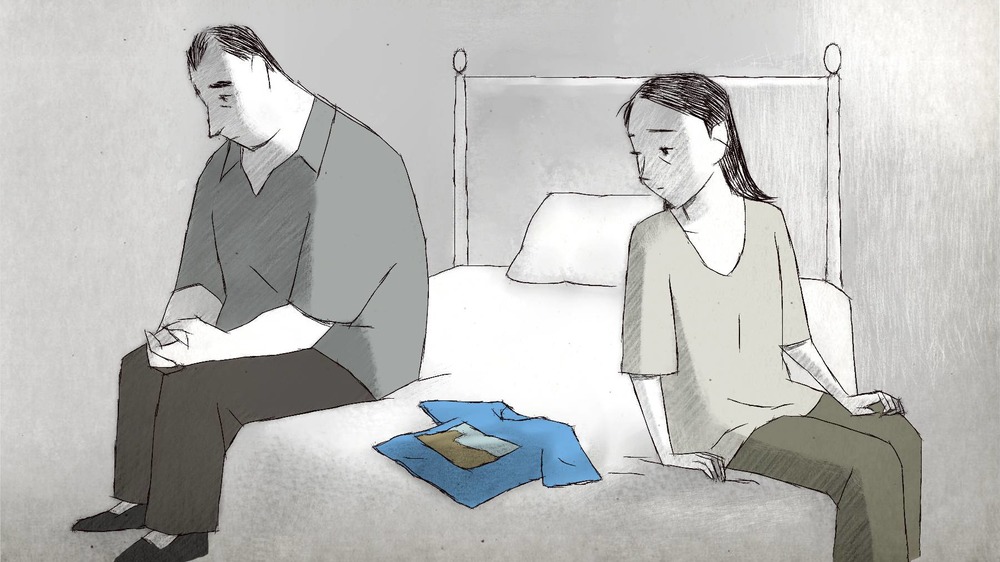 Netflix
If Anything Happens I Love You follows two parents who lose their teenager daughter in a school shooting. In the aftermath, the parents gradually grow apart, not even speaking to one another, but their true emotions are expressed through their shadows. Though the parents try to go about their days like normal, there's an immense emotional void neither can fill.
When the parents are finally able to enter the daughter's bedroom, a shadow representing the young girl appears, allowing the parents to reminisce about events from her life. They begin to recall the good times when the daughter was still there — like when she made a mess at the dinner table when she was a toddler, or when the father played soccer with her in the backyard and she kicked the ball so hard, she broke some of the siding off the house. 
It all leads up to the fateful day where she goes off to school, only to never return home. It's a heartbreaking film due to the inevitability of the tragedy and how it hits so close to home for so many these days. 
Should you watch If Anything Happens I Love You?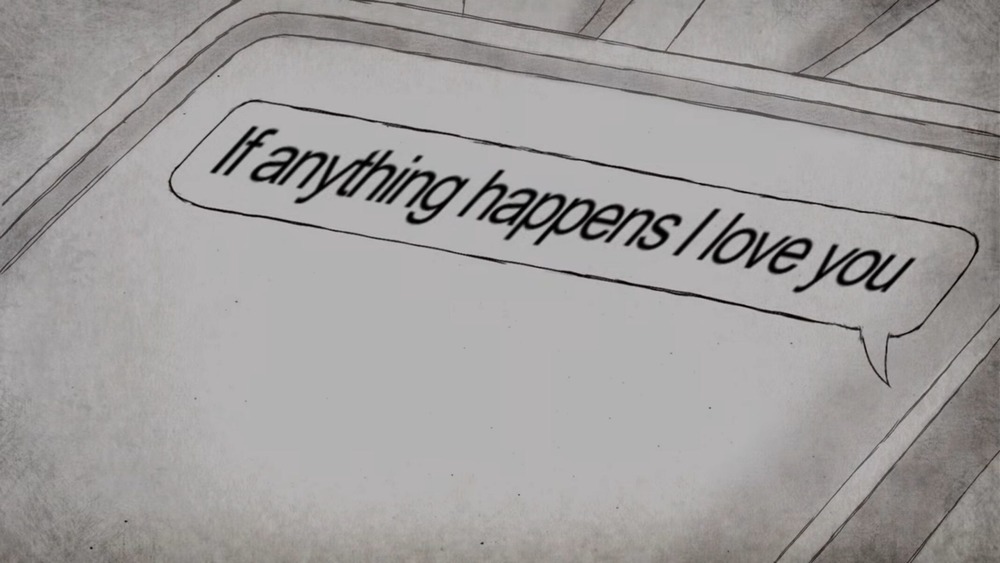 Netflix
If Anything Happens I Love You is only 12 minutes long, so it's easy enough to watch when you have some spare time. However, this isn't a mindless watch you only want to partly pay attention to. This is something you really need to absorb, particularly if you have children. School shootings are a tragic, regular occurrence in the United States, and many parents have lost children over the last few years due to gun violence inside schools.
It's an important film, and the animation style is beautiful. While this story easily could've been told in live-action, the use of shadows and simplistic frames helps guide you through the emotional journey these two parents go through. You'll cry, but it's worth it to see something so profound. As John Serba of Decider wrote in his review of If Anything Happens I Love You, "It's lovingly rendered in scratchy ink drawings that flow artfully and poignantly through the treacherous corridors of memory, where a single simple thing — a soccer ball, a song — can trigger warmth tinged with melancholy, love fringed with terror. It's a lovely, evocative short."
If Anything Happens I Love You is a short film you don't want to miss. It's easy to see why it's trending on Netflix for all to see now.