Who Is The Actress From The Jergens Commercials?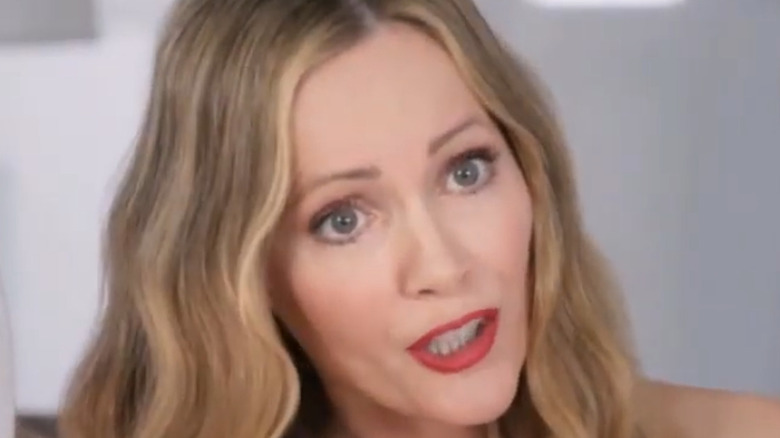 Jergens
What is the largest organ in the human body? Not the intestines, not the brain (although that is the largest erogenous zone, according to "Party Down"). As any trivia buff will tell you, it's the skin. The skin is not only the largest organ in the body, but it's the barrier between the world and all our other, more vulnerable organs. It is to be respected. 
Jergens wants you to pamper your skin with their various lines of lotions and potions, as promoted by Leslie Mann. Mann has been a spokesperson for Jergens since 2015 — when, according to IMDb, she began to appear in print ads for the brand. Mann recently told Allure that she can remember her grandmothers using Jergens when she was a child.
Mann's work with the brand has expanded to TV spots. At first, she was surprising random women with a much-needed squirt of Jergens. But later, the spots have included her daughter Maude. Maude is the daughter of Mann and her husband, director/bro comedy auteur Judd Apatow. Maude got her start acting in her father's movies but can now be seen on HBO's "Euphoria" as Lexi Howard. One of Lexi's more iconic scenes involved coming to a Halloween party dressed as Bob Ross.
Where else can you see Leslie Mann?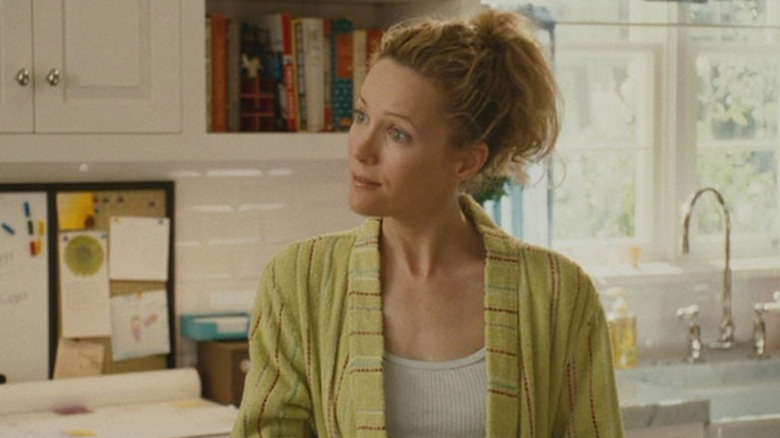 Universal Pictures
Leslie Mann first broke out as the love interest in two cult high-concept comedies: "The Cable Guy" and "George of the Jungle." As Urusla in "George of the Jungle," she helped George acclimate to human society, while also giving us lots of POV shots to ogle Brendan Fraser at the height of his power. Talk about good skin!
"The Cable Guy" was a pivotal role for Mann, in part because it's how she met her husband. Judd Apatow was a producer on the film, and after Mann auditioned, Apatow remembers saying to himself, "There goes the future Mrs. Apatow" (per Us Weekly). Although Mann originally had a crush on Ben Stiller, who directed "The Cable Guy," she was able to see that Apatow was a better fit.
Mann has popped up in many of Apatow's biggest hits. She played Katherine Heigl's sister Debbie in "Knocked Up," in which she's married to Paul Rudd's Pete. Their relationship is strained but becomes stronger after both characters experience rock bottoms in Las Vegas and outside an L.A. nightclub. Rudd and Mann reprised their roles in Apatow's film "This is 40," where the couple continues to work through their issues. Their daughters are played by Mann and Apatow's real-life daughters, Maude and Iris. This family really loves to act together.