This Is Who Voices Mrs. Puff On Spongebob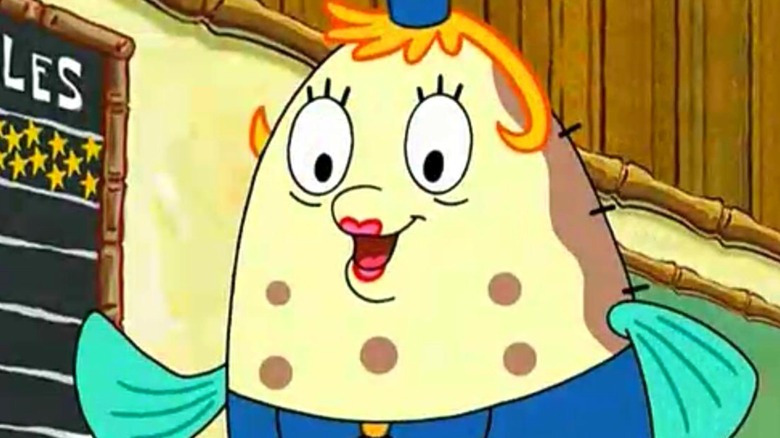 Nickelodeon
Since 1999, one single name has been the dominant force in the world of children's cartoons. For kids who grew up in the '90s and beyond, "SpongeBob SquarePants" ranks among the all-time greatest TV shows of all time. The undersea antics of SpongeBob and his fishy friends soaked up ratings faster than its namesake soaks up fluids, and has yet to cease giving kids (and let's be real, plenty of adults) fits of laughter through its absurd brand of comedy. After years of nonstop aquatic hilarity, "SpongeBob" fans have come to know and love the oceanic residents of Bikini Bottom as well as their own family.
Among the horde of iconic, creative "SpongeBob" characters is Mrs. Puff. This seemingly friendly pufferfish is known for training literal schools of fish in underwater boat driving, though she repeatedly fails at properly teaching SpongeBob himself (who is almost miraculously untalented behind the wheel). While many fans know Mrs. Puff by appearance and reputation, few know the voice behind the fish.
Mary Jo Catlett is a major part of your childhood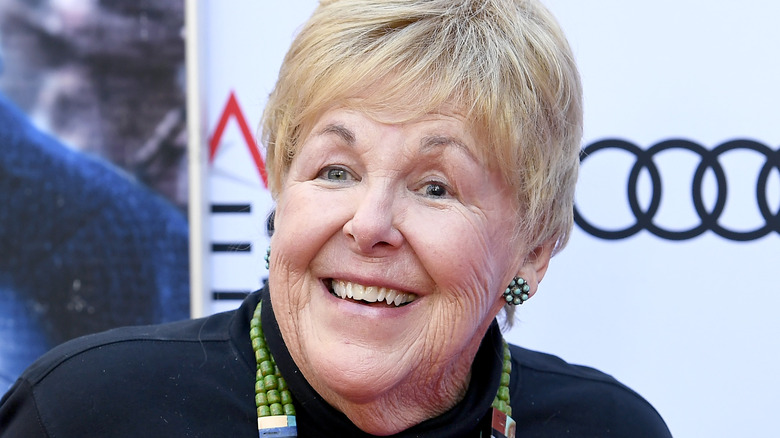 Frazer Harrison/Getty Images
When it comes to "SpongeBob" voice actors, the first name people think of is Tom Kenny, the man who voices SpongeBob himself, and many other iconic cartoon characters. However, you'll find that Kenny isn't the only "SpongeBob" cast member with a resume to boast about. In the realms of voice acting, theater, and live-action TV, Mary Jo Catlett, the voice of Mrs. Puff, has found nothing but success.
Catlett has been acting for almost 60 years. In 1963, she made her stage debut in a production of "Along Came a Spider." She continued to act in theater productions both off and on Broadway throughout the '60s and '70s. At the same time, she also began acting in TV and movies. Her earliest screen appearance came on a 1963 episode of "General Hospital." During this time, she became most well known for playing housekeeper Pearl Gallagher on the sitcom "Diff'rent Strokes."
In an interview with The Orlando Sentinel, Catlett described herself as a character actress who has found success in being "round and funny." Though typecasting has been a frustration, this approach has also worked to her benefit: She has been nominated for several awards throughout her career, including an Annie, a Behind The Voice Actors Award, and a Daytime Emmy. Now, she counts herself as "basically retired" (via Washington Post). However, she still finds time to pop in and play Mrs. Puff whenever Nickelodeon calls.