Here's Where You Can Watch 1917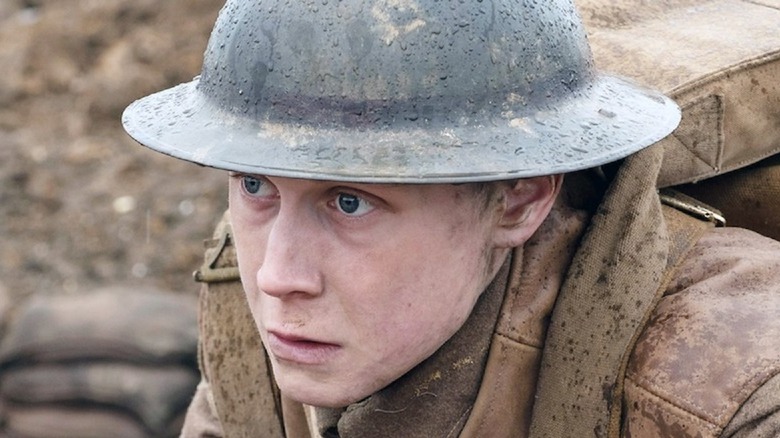 Universal Pictures
We may receive a commission on purchases made from links.
Have you developed a sudden urge to watch all the 2020 Best Picture nominees? Do you want to know what World War I probably looked like? Are you sick of movies that use more than one shot? If you answered "yes" to at least one of these questions, move "1917" to the top of your to-watch list.
You've probably already heard about "1917." It was something of an awards season darling in early 2020, winning Best Motion Picture at the 2020 Golden Globes, and at the Oscars, it picked up three of the 10 categories it was up for: Best Achievement in Cinematography, Visual Effects, and Sound Mixing.
As these prizes indicate, Sam Mendes' movie — which features Andrew Scott, Richard Madden, and Colin Firth — is best remembered for its masterful use of the single shot to tell the tale of two British soldiers' daring attempt to run a vital message through the trenches of World War I (which may be loosely based on a true story, or several true stories combined). If you missed "1917" in theaters or want to experience it again, here's how you can watch it now.
1917 is streaming on Showtime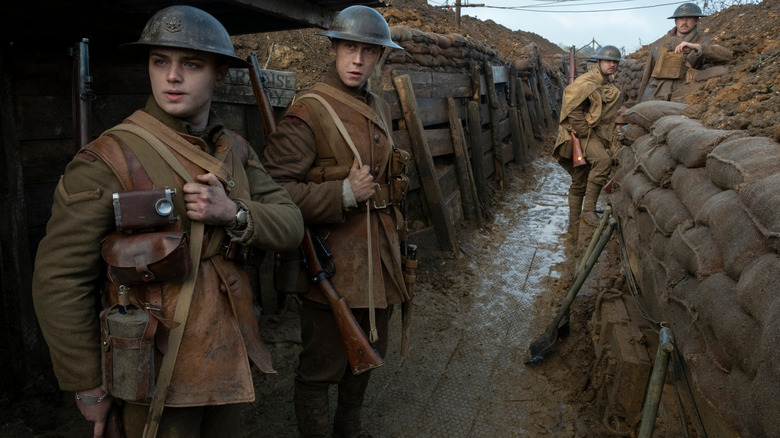 Universal Pictures
As of this writing, the only streaming service carrying "1917" as part of its subscription is Showtime.
You can get a seven-day free trial of Showtime through Amazon Prime or Hulu, after which it costs $10.99 per month (plus taxes), on top of the price of those other subscriptions. Amazon Prime costs $12.99 per month or $119 per year, plus taxes; the cheapest Hulu plan costs $5.99 per month or $59.99 per year, plus — you guessed it — taxes.
Alternatively, by going through Showtime directly, you can get a 30-day free trial, after which it costs the same amount as it would through Prime or Hulu: $10.99 per month, plus — yes, really — taxes. You can also sign up for Showtime through your TV provider, at varying costs. Whichever method you use to access Showtime, you'll also be able to watch a 12-minute documentary short about the making of "1917," called, helpfully, "The Making of: '1917.'"
If you're not into commitment — or signing up for more streaming services — you can buy "1917" outright. The HD version costs $14.99 to download on Prime, YouTube, VUDU, or Redbox. Alternatively, you may be able to find a DVD to rent from a Redbox kiosk, starting at $1.80. Check on the website for availability in your area.