1917 Wins Best Motion Picture At 2020 Golden Globes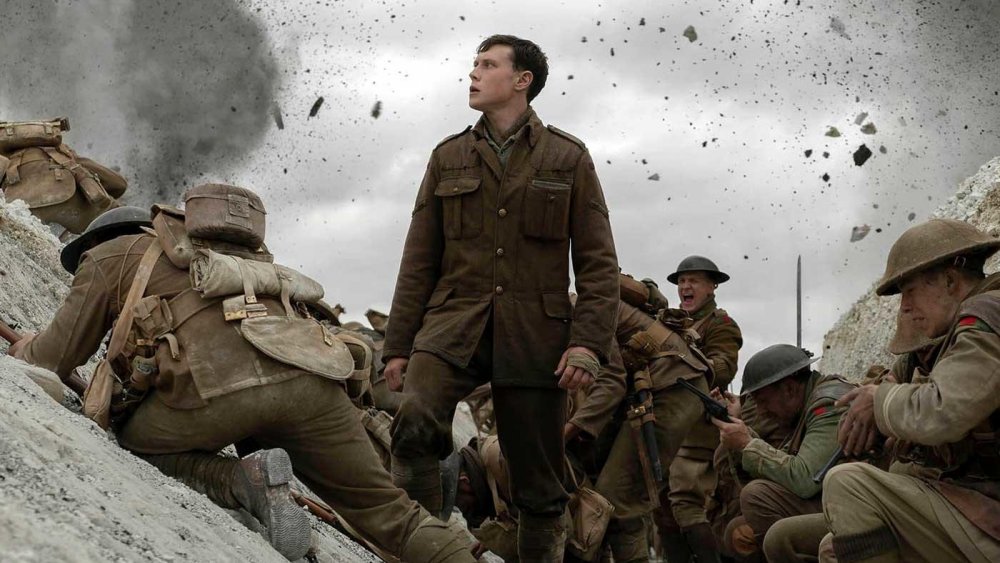 In an enormous upset, 1917 took home the award for Best Motion Picture — Drama at the 2020 Golden Globes.
Sam Mendes' World War I period piece, which stars Colin Firth and Benedict Cumberbatch alongside Game of Thrones' Richard Madden and Fleabag's Andrew Scott, is actually based on a harrowing true story relayed by Mendes' grandfather Andrew Mendes about his time on the front lines. Despite the fact that 1917 was just recently released and isn't even available in international markets yet, the film is clearly positioning itself as a strong awards season contender. Its chances were bolstered during the 2020 Globes ceremony when Mendes picked up his second Globe statue for Best Director for the film, beating out a crowded field of incredible contenders.
1917 — the story of two young British soldiers sent on a dangerous mission to deliver an important message during the first World War about an oncoming attack by German forces – does feel like a typical awards season darling. After all, war films from 1998's Saving Private Ryan to 2017's Dunkirk all made it into the running for Best Picture at the Academy Awards, and it looks like 1917 is set to follow in those same footsteps.
1917 won the war at the Golden Globes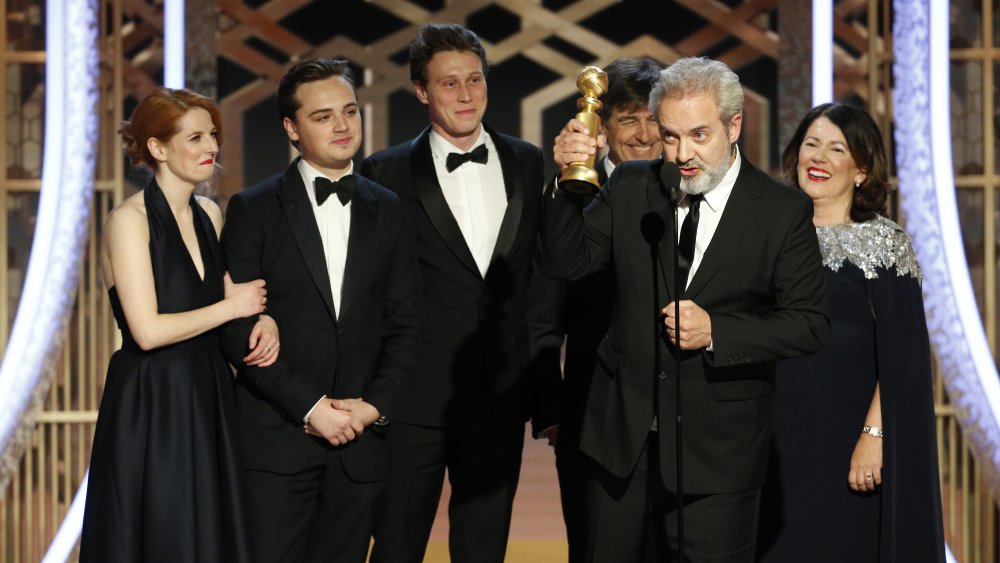 Handout/Getty Images
While a major war epic from Mendes — a well-regarded director who has helmed prestigious films like American Beauty, Skyfall, and Revolutionary Road — might seem like a shoo-in where awards are concerned, 1917 faced incredibly stiff competition at the 2020 Golden Globes, which makes its victory all the more surprising.
It seems 1917's biggest competition was The Irishman, Martin Scorsese's latest mobster epic that managed to lure the legendary Joe Pesci out of retirement as well as score glowing reviews across the board. However, Scorsese wasn't the only heavy-hitter squaring off against 1917 at this year's Golden Globes – Todd Phillips' Joker might have stirred up controversy upon its release, but it performed extraordinarily well critically and financially, and Netflix's Marriage Story, directed by Noah Baumbach, featured bracing and real performances by Adam Driver and Scarlett Johansson. On the flip side, The Two Popes might have Sir Anthony Hopkins and Jonathan Pryce on board, but the arthouse piece was arguably the dark horse of the category.
In the end, 1917 managed to edge out seriously huge competition, giving the film a big edge as we inch towards the 2020 Academy Awards. It remains to be seen whether 1917 can take home the top prize at the next big ceremony, but for now, Mendes and his talented cast can certainly rest on their laurels.